Inspire your members to leave a Facebook and Google review by setting up the Reviews Automation.
To start, head over to the Automation builder (Manage > Automations), and click Thank You For Review.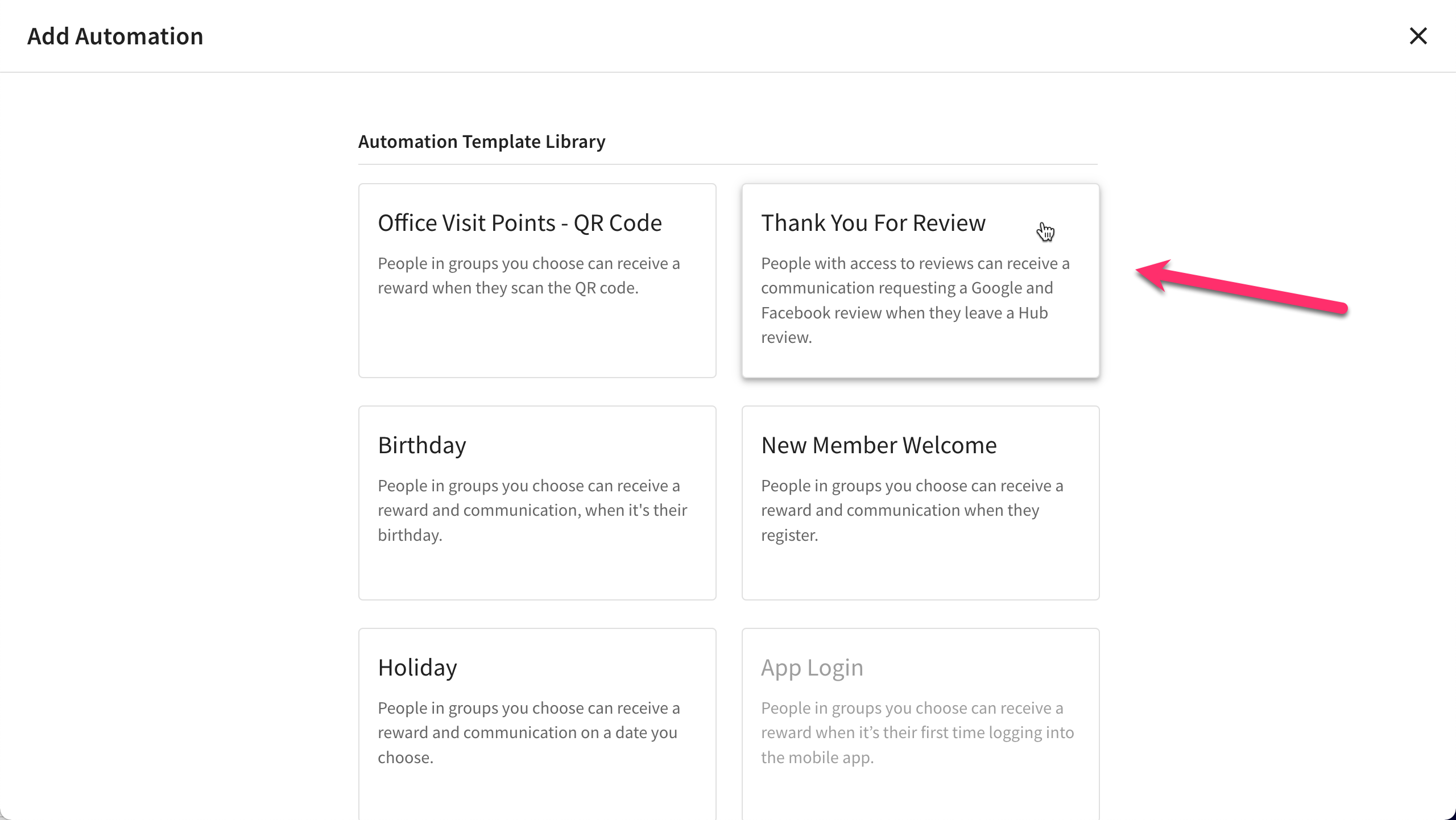 This automation will only affect people who have left reviews. You can change what groups can leave reviews by clicking on the Access Control link under the Who section.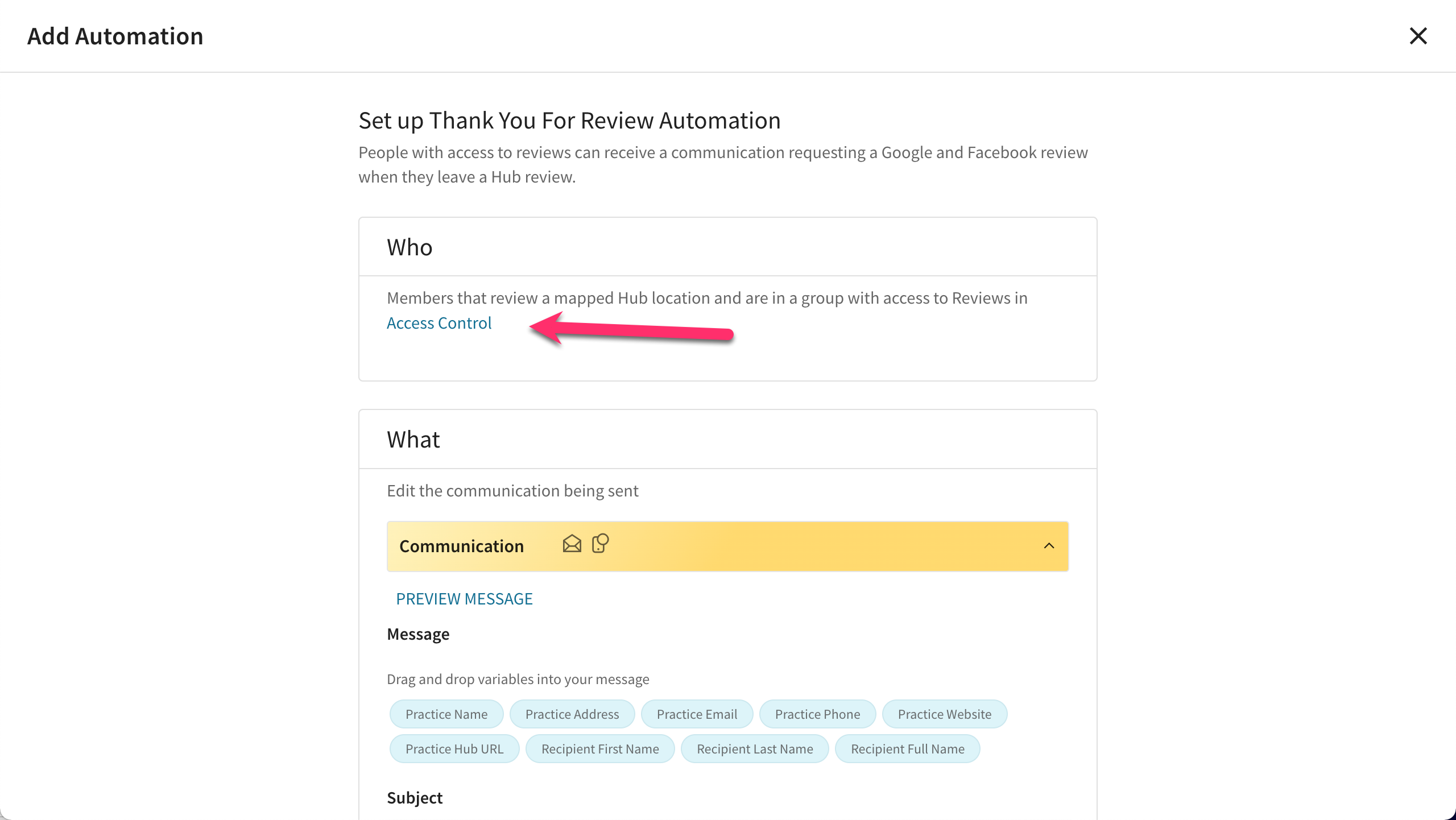 In the What section, create the message you would like to send out as a reminder for your members to share their reviews on Facebook and Google.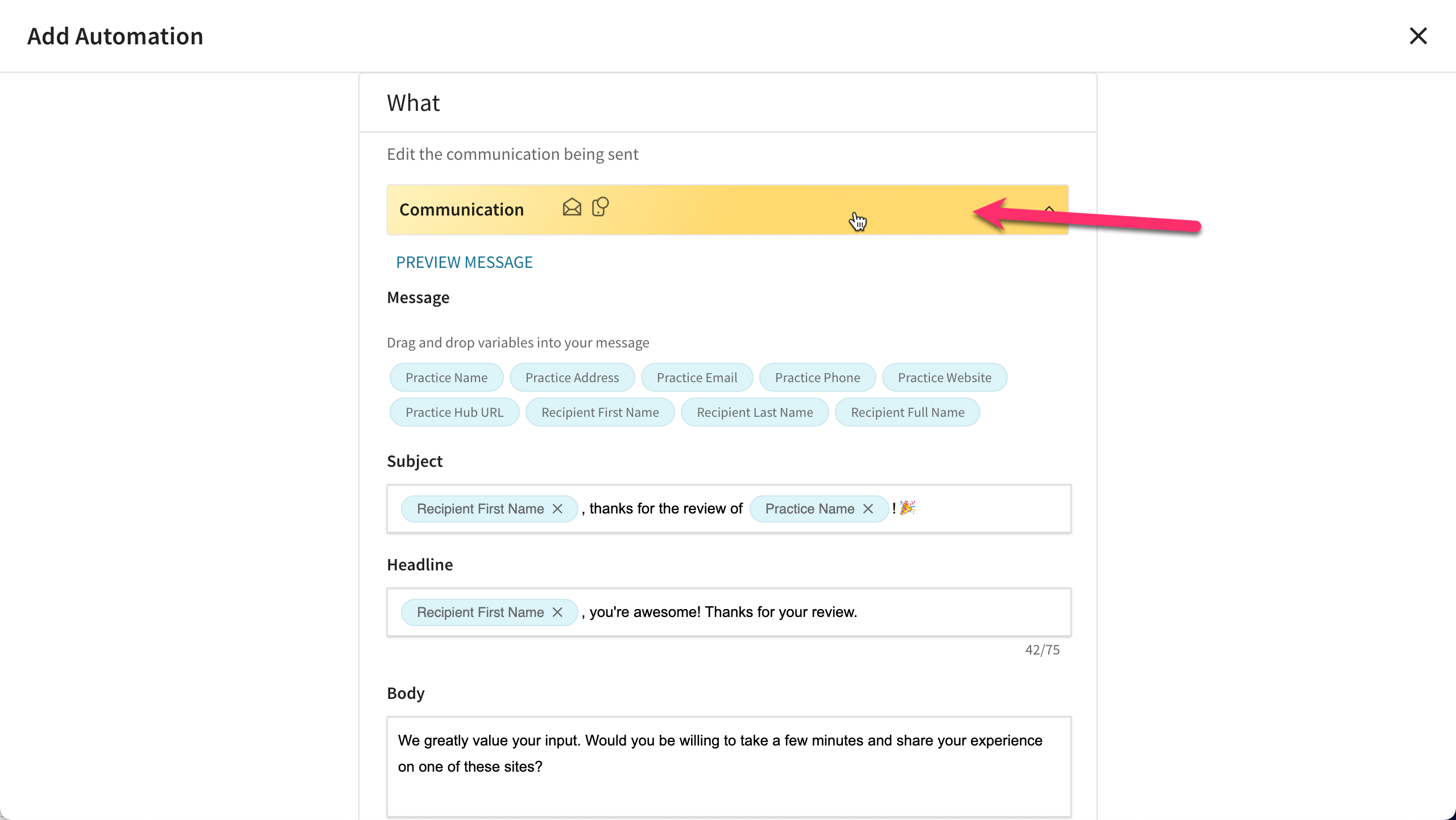 Under Review Sites, you can include direct links to your Facebook Pages and Google Locations. For practices with multiple locations, users will be directed to review the location they reviewed in the Hub.
You can connect and map your Google My Business and Facebook accounts within this automation. These changes update your Google and Facebook settings in Manage > Widgets. Learn more about linking your Google and Facebook accounts.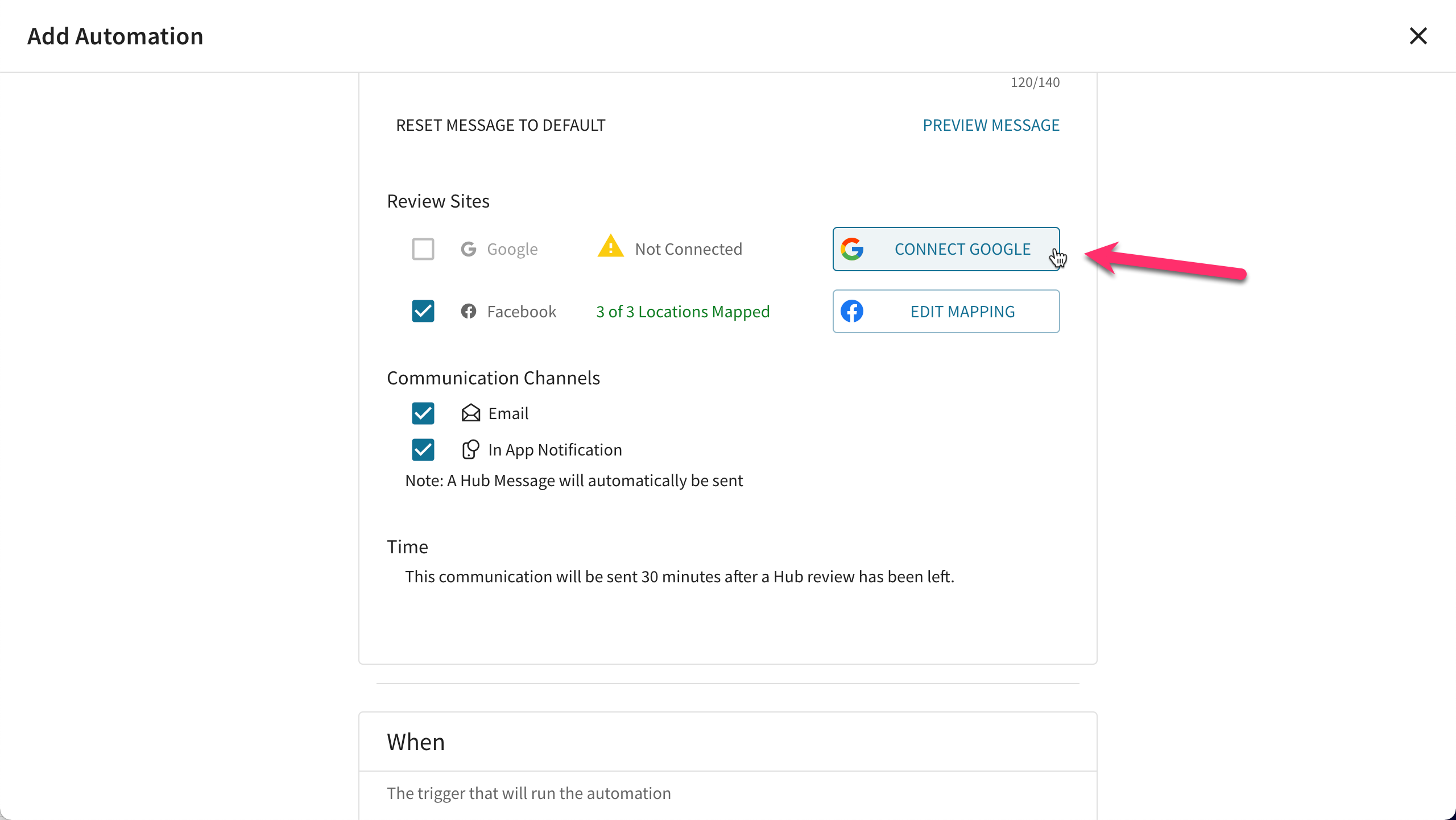 Choose your Communication Channels.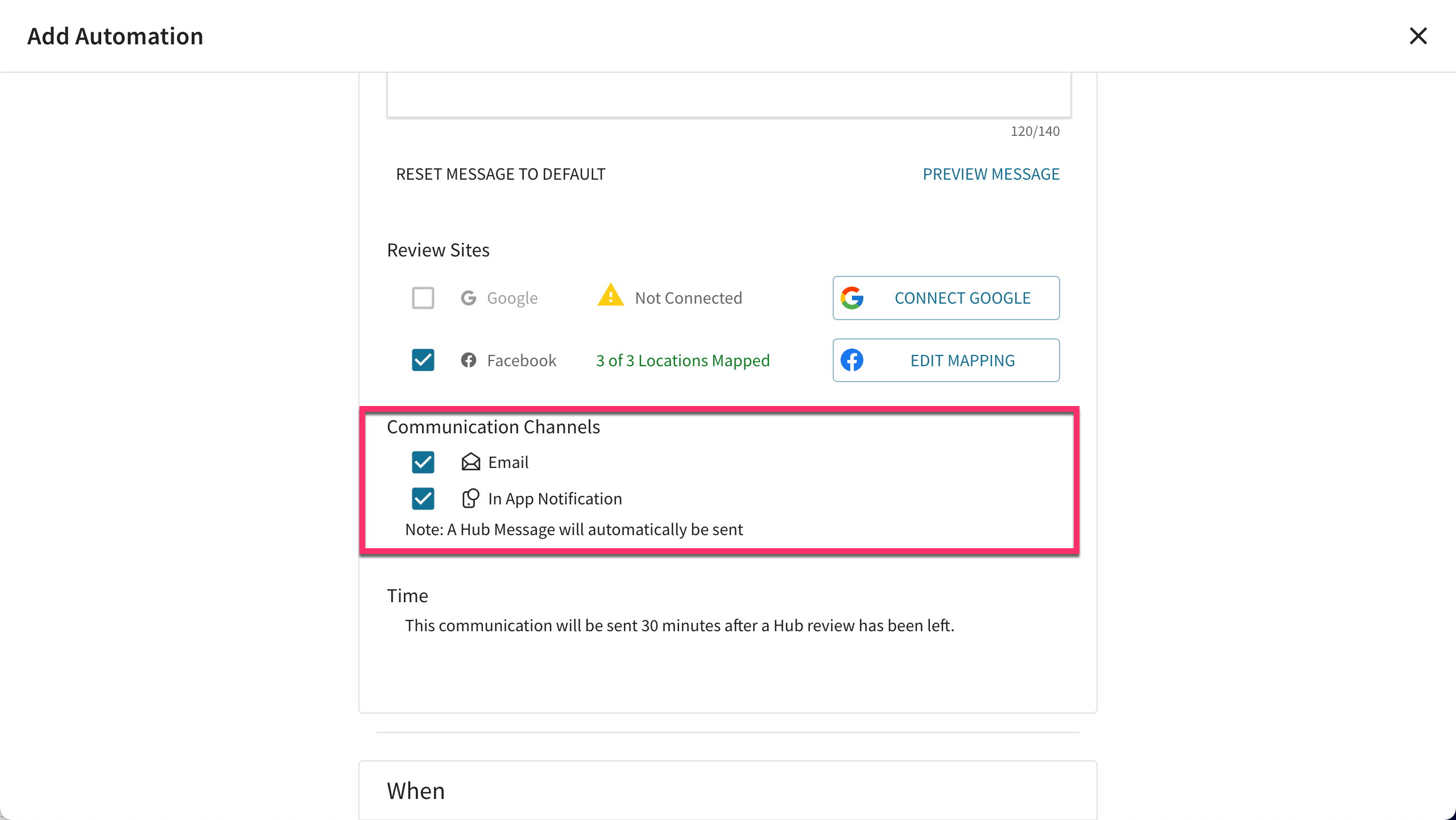 The automation will run any time a member leaves a review in the Hub.
** NOTE ** The Hub will only send out communication about this once.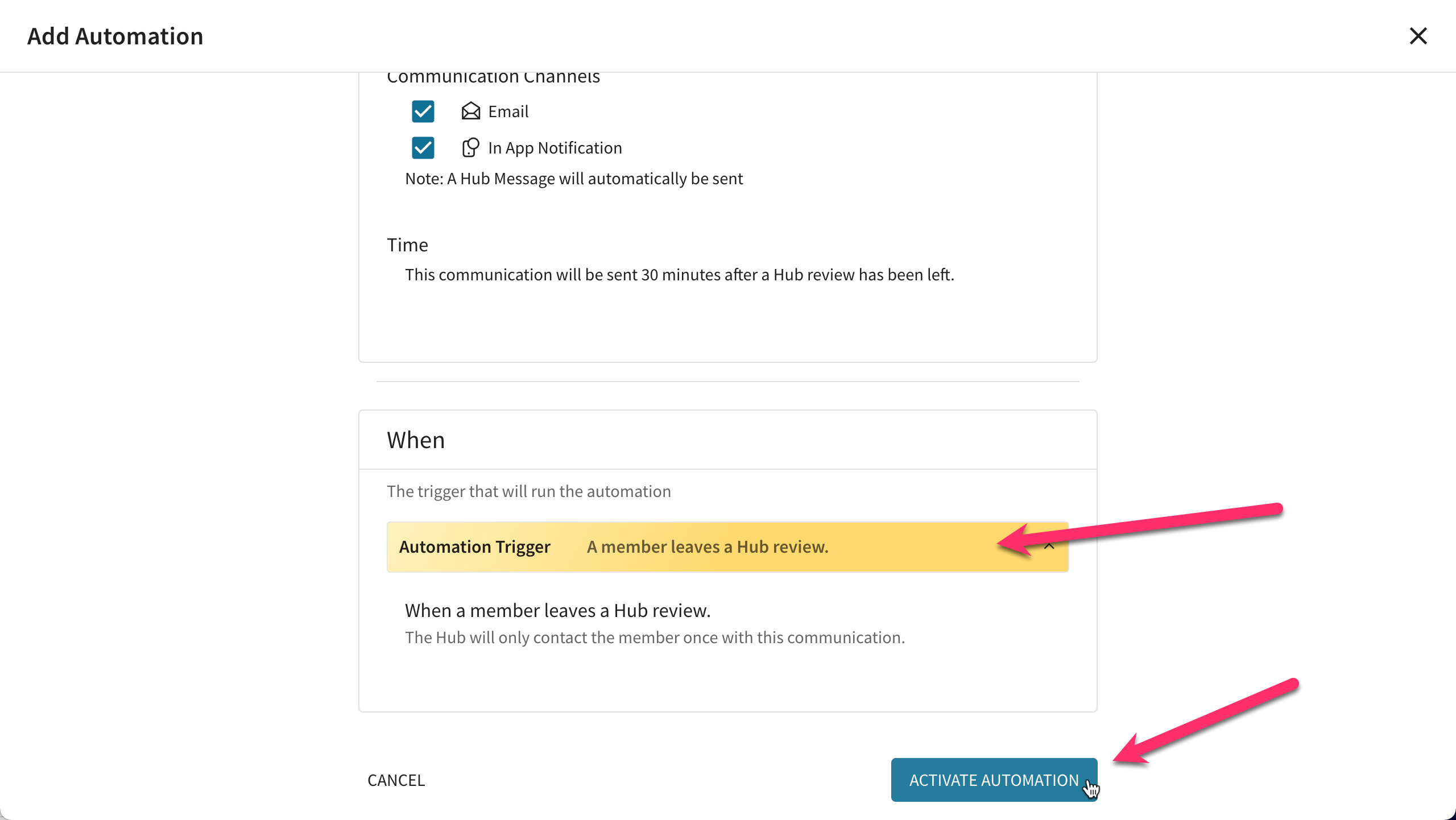 Now, whenever a member leaves a Hub review, they will receive this message to also leave a review on Facebook and Google.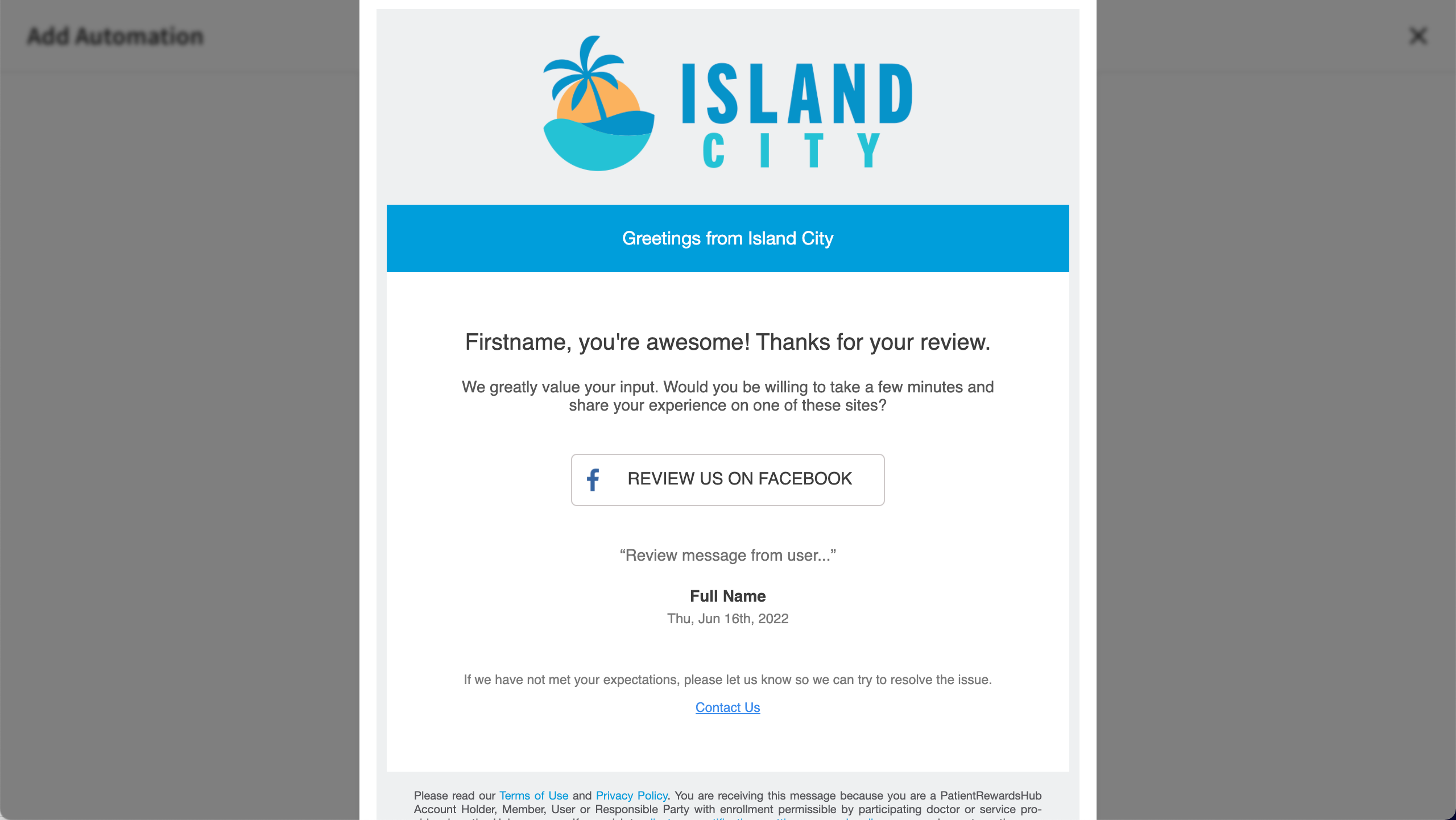 Learn more about how members leave reviews in your Hub here.