If you've registered a Google My Business account for your business or organization, you can use the steps below to link it to the Hub. This will enable your members to leave reviews in the Hub that go directly to your Google page and help boost your SEO.
It only takes a few steps to connect:
STEP 1: Connect Your Account
Start by clicking the Manage Tab, followed by the Social Integrations link.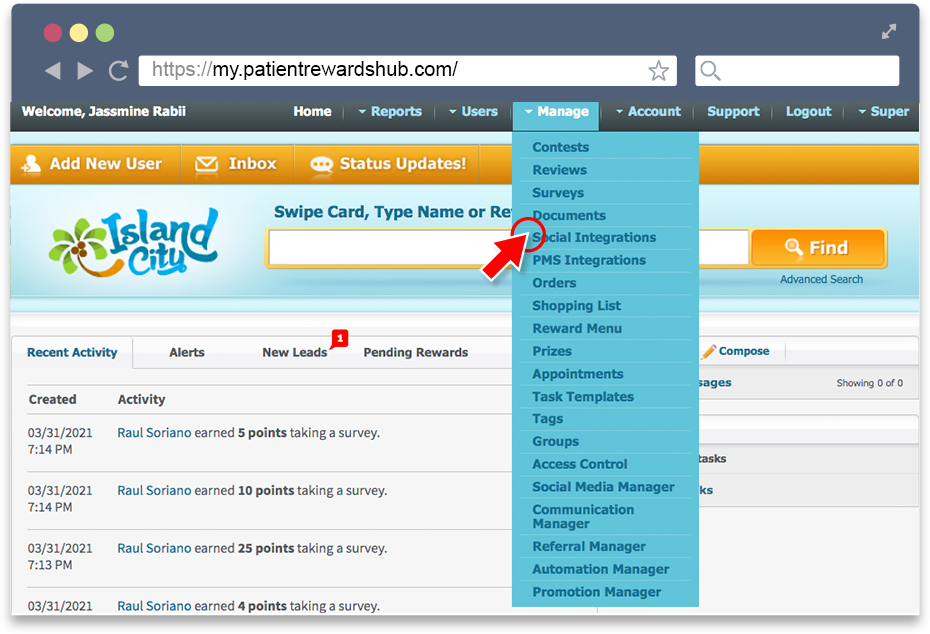 Click Google on the left, followed by the Connect button. This will bring up a dialogue box where you can sign into the account of a user who is listed on your Google My Business account user team.
If an account is already connected, you can manage its settings or replace it with a new account by clicking the arrow on the right.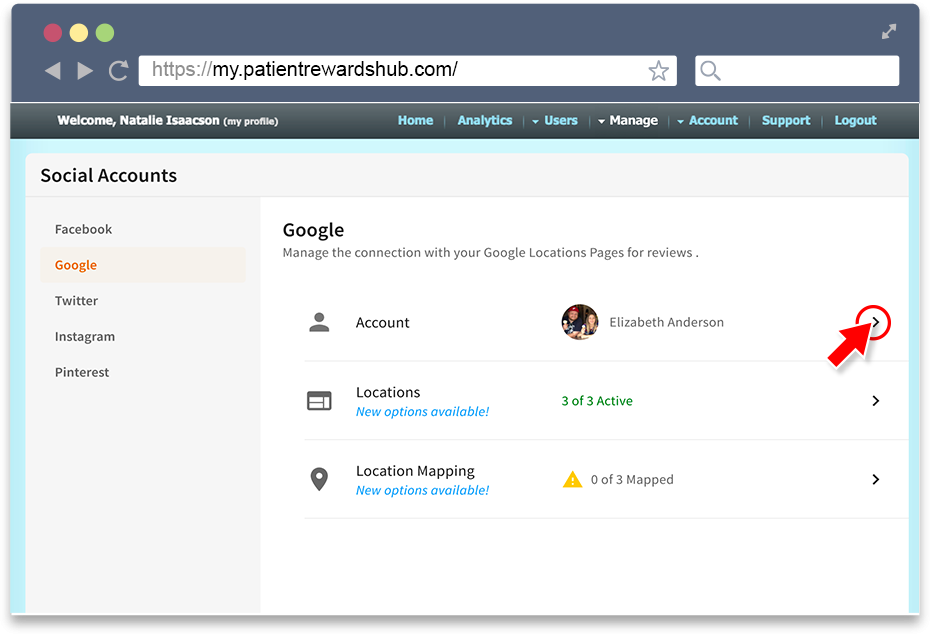 STEP 2: Activate Your Account
After your account is connected, the toggle beneath the user's name should be set to Active. If it is not, click it to set it to Active.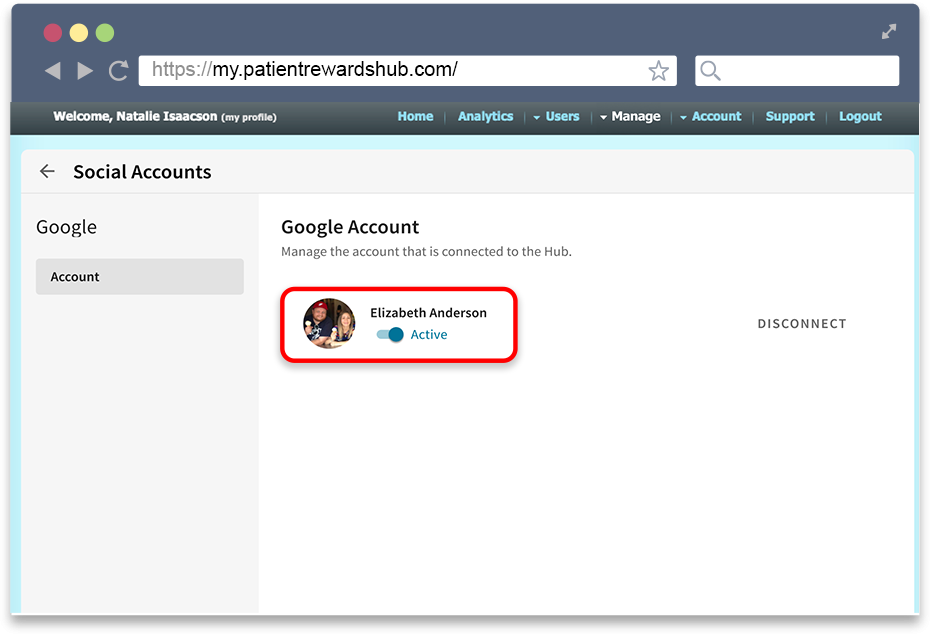 STEP 3: Choose Your Locations
Next, click the Google My Business Location Pages on the left to choose the locations you would like members to see when they leave their reviews. If a location is not yet listed, click the Add Google Location button at the bottom.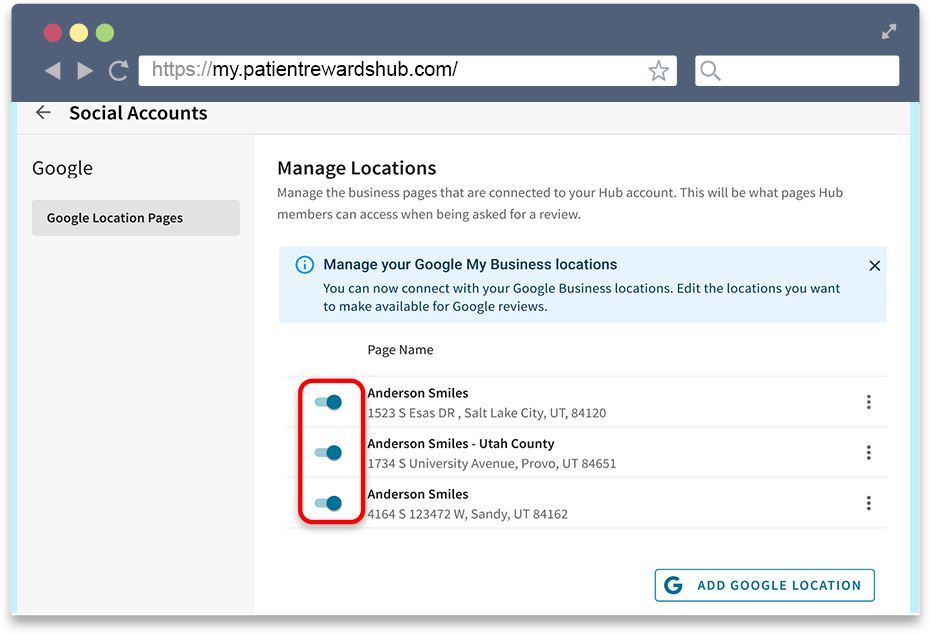 STEP 4: Map Your Locations
If you have more than one location, click on the Location Mapping tab on the left to map each of your locations to their actual Google pages. This will help ensure your members leave their reviews on the pages you want them to.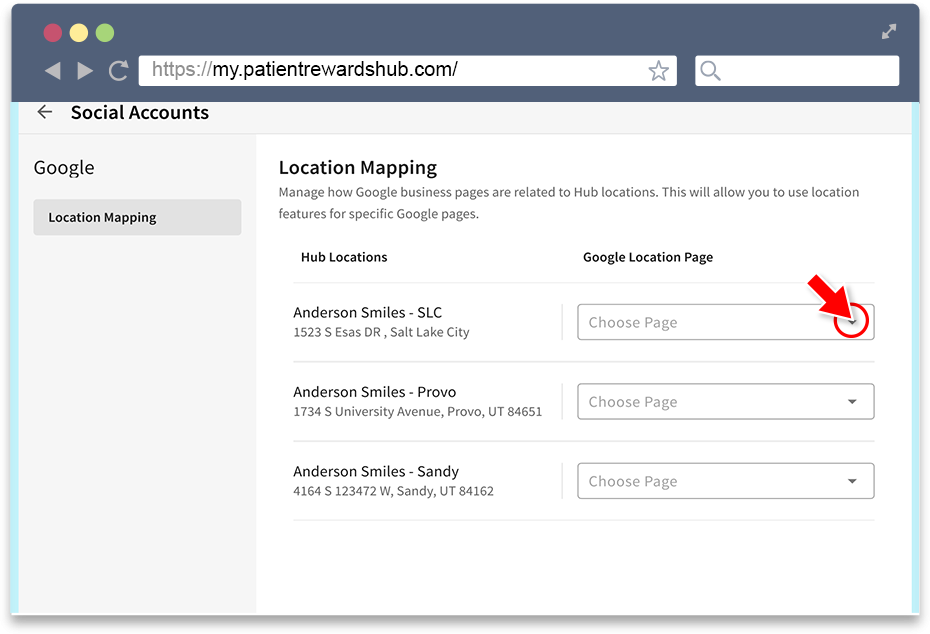 If you ever need to check a mapping or clear it, simply click the dots followed be either Go To Page or Reset.