If you're looking for an easy way to congratulate your members when they register with the Hub, simply activate your "Welcome to the Hub" automation.
This automation allows you to automatically send rewards and welcome messages to your patients the minute they register. Follow the steps below to set it up.
Step 1: Navigate to Automation Manager
Click the Manage tab followed by Automation Manager.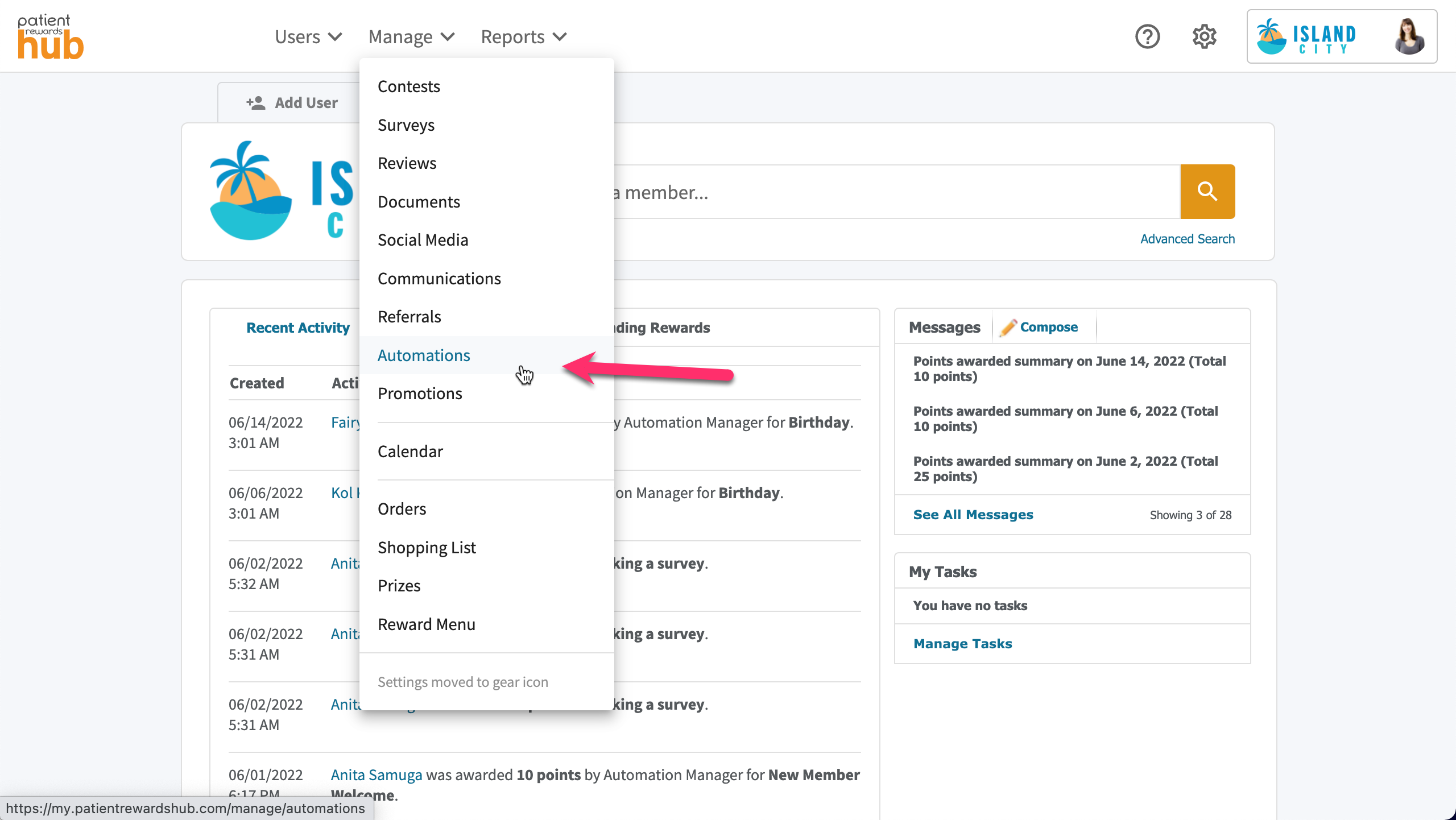 Step 2: Choose an Automation to Create
Click Create to jump to the template gallery.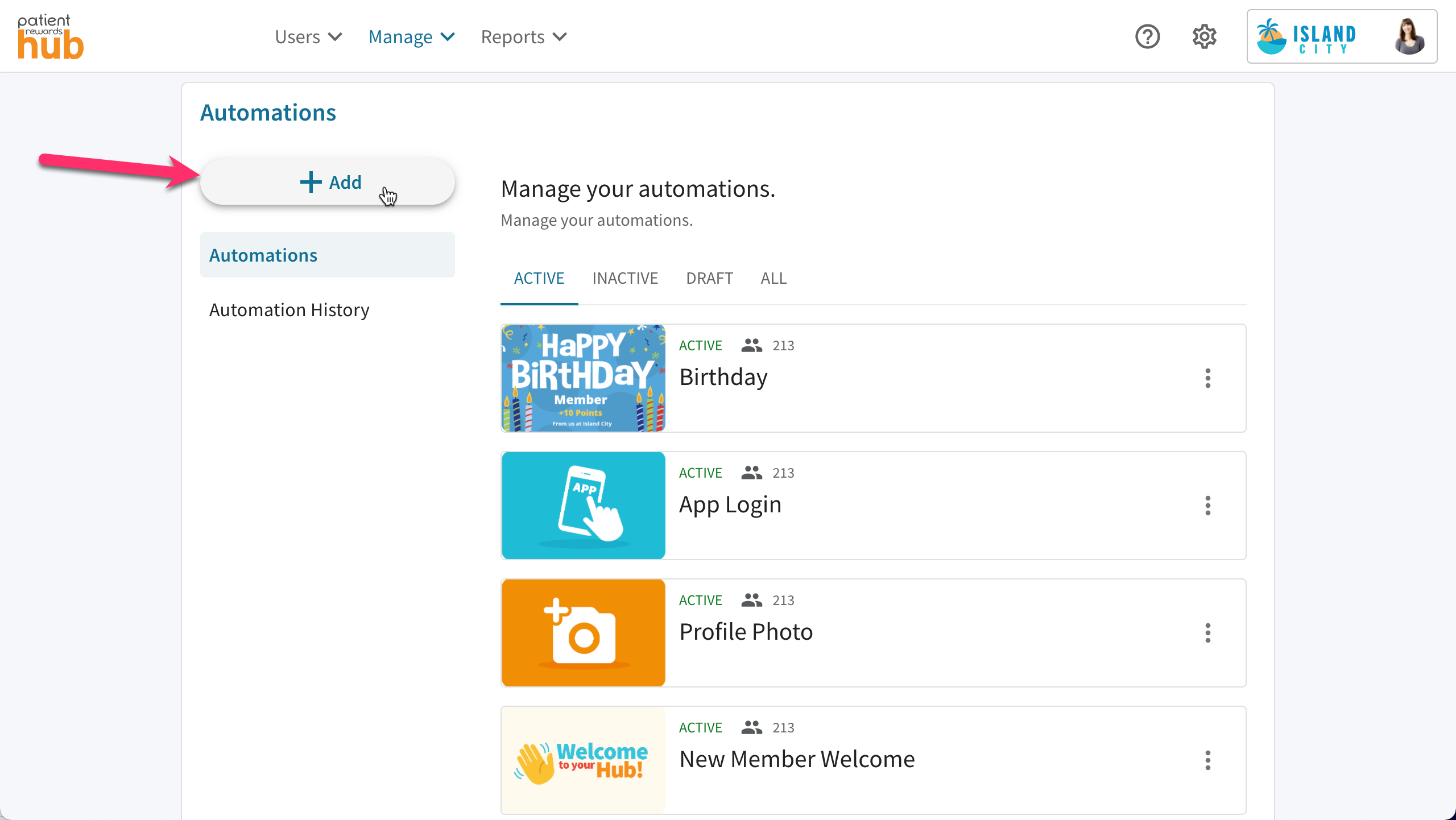 Then click the New Member Welcome automation.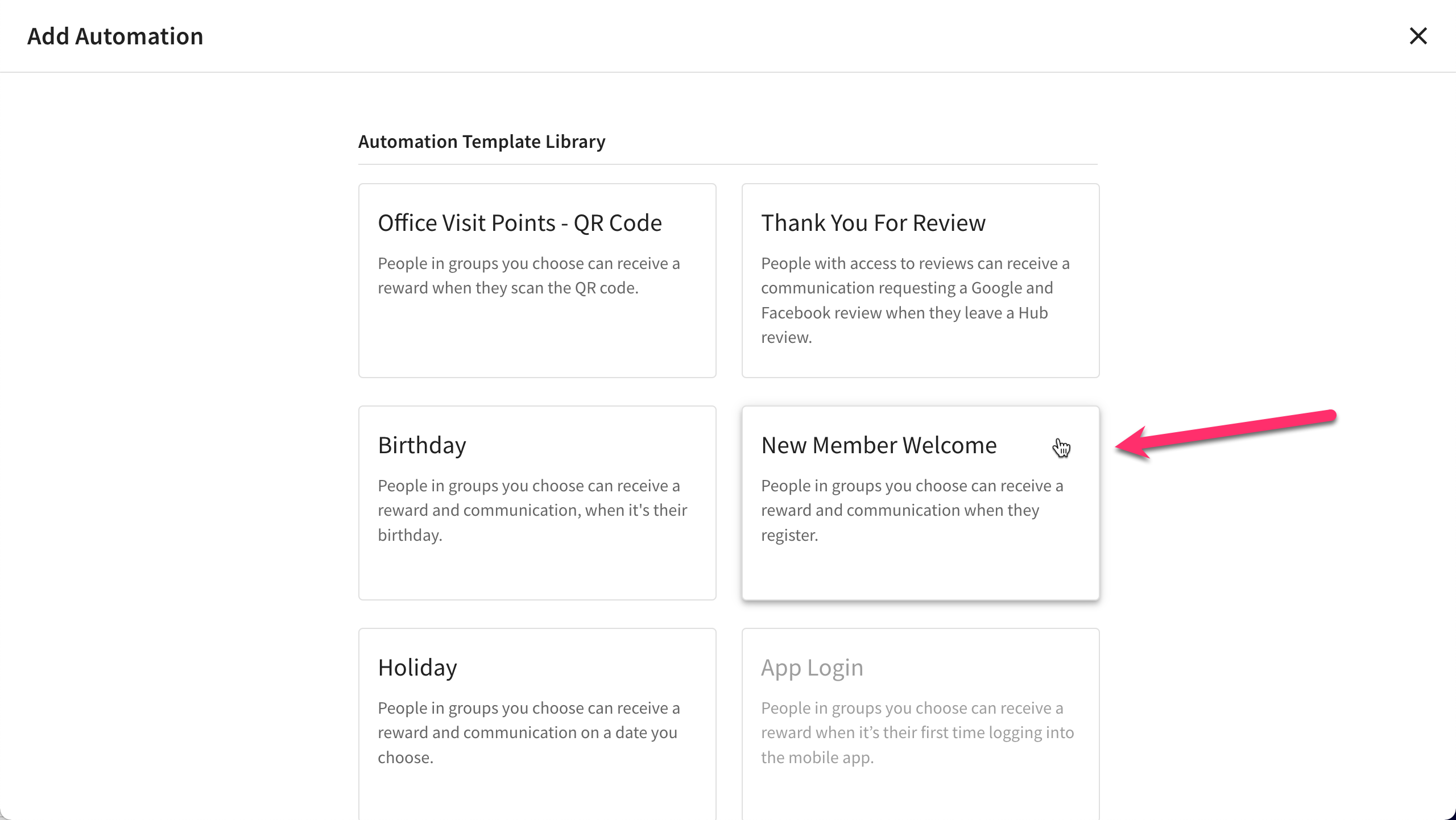 Step 3: Create the Automation
Once inside the builder, you can choose your automation's title, target audience, the number of points it will award, what kinds of notifications it will send, and even the graphic and message it will feature.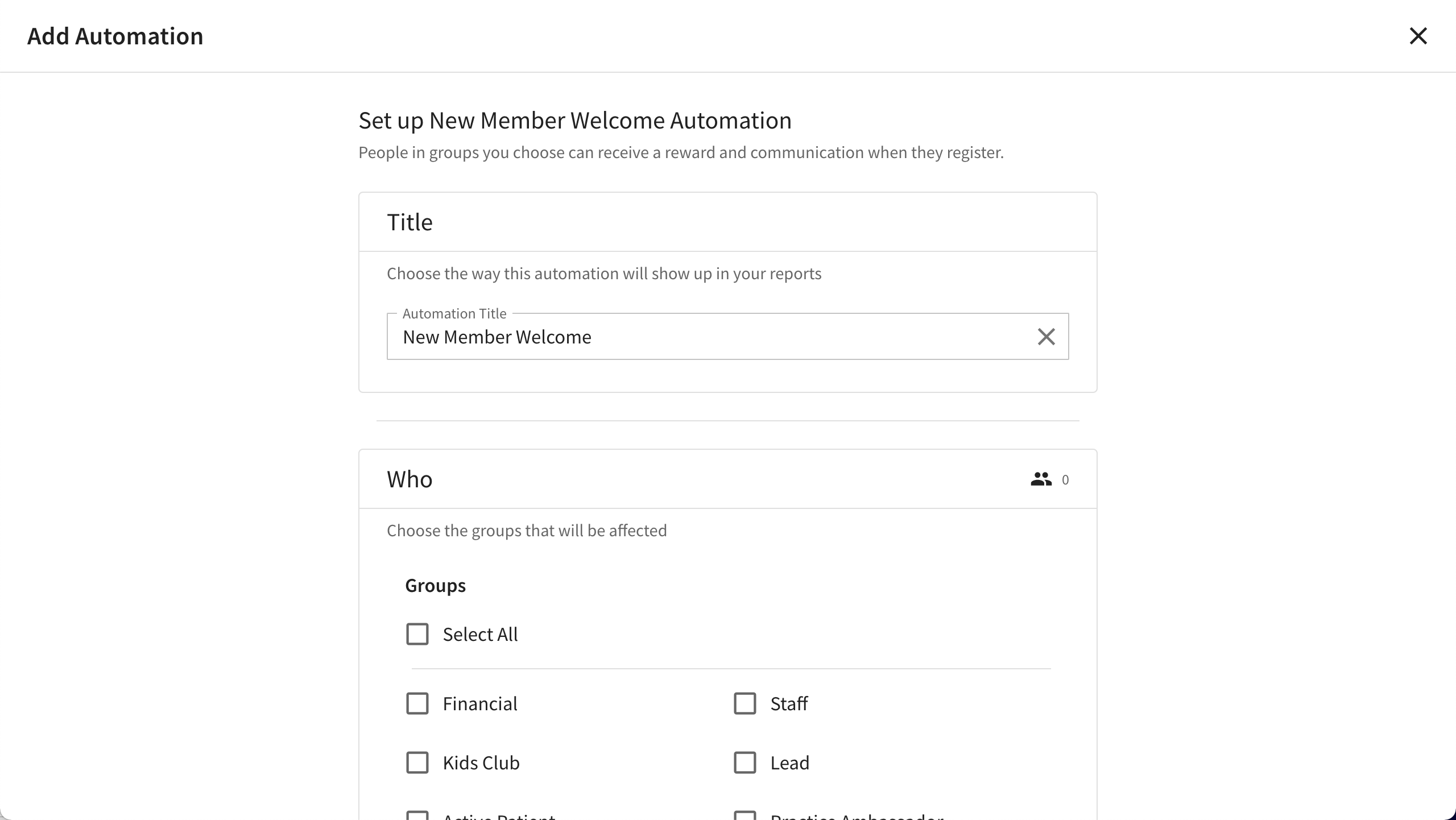 We've created several graphics that you can choose from, but if you'd like to upload your own, you can do so as well!
Click the Communication button followed by the Edit Image button to see your options:
Static Templates
One-size-fits-all, do not show recipient names or the amount of points they'll receive
Upload Your Own
Like static templates, but designed by you!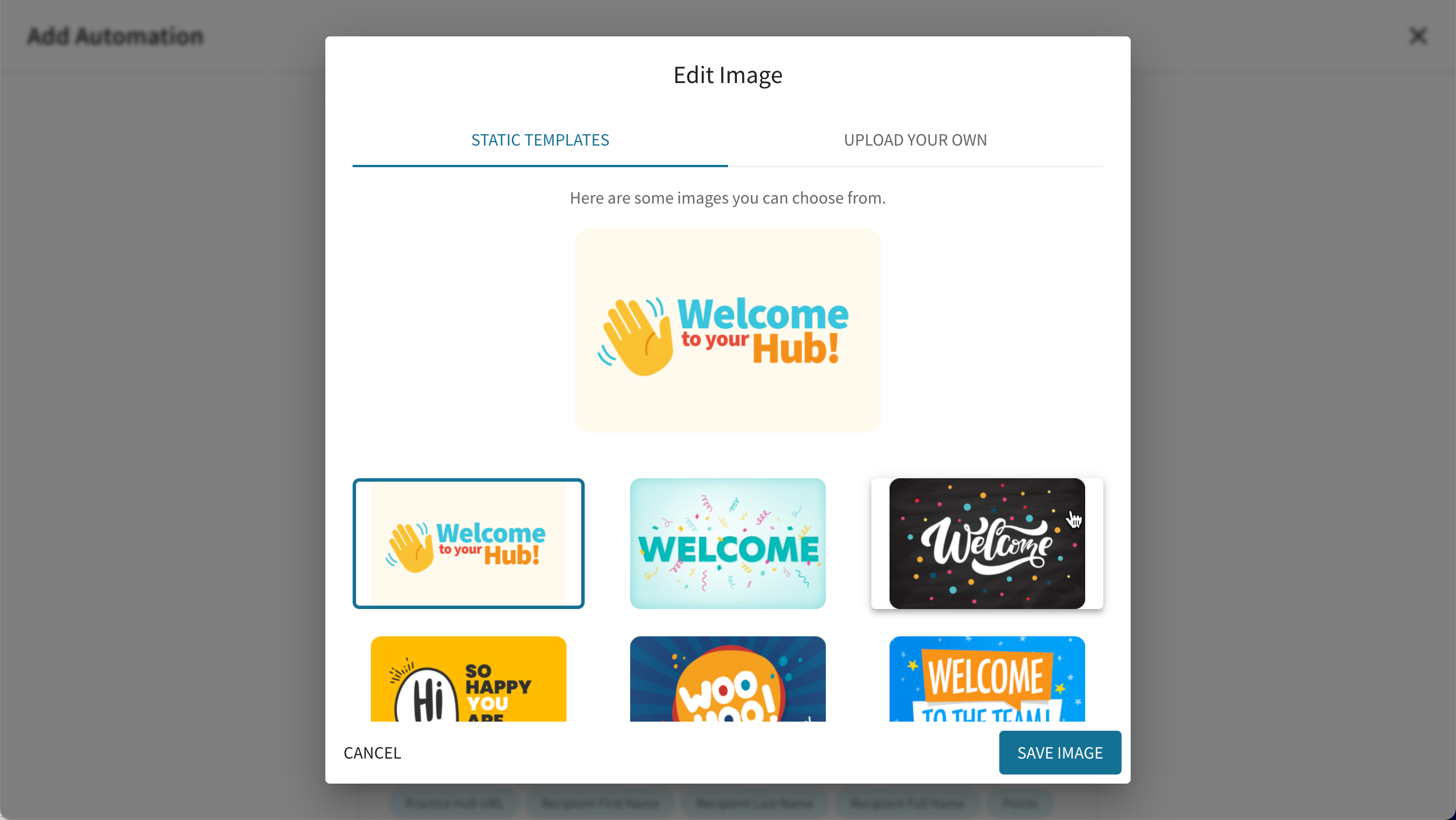 You can also edit the message your members will receive.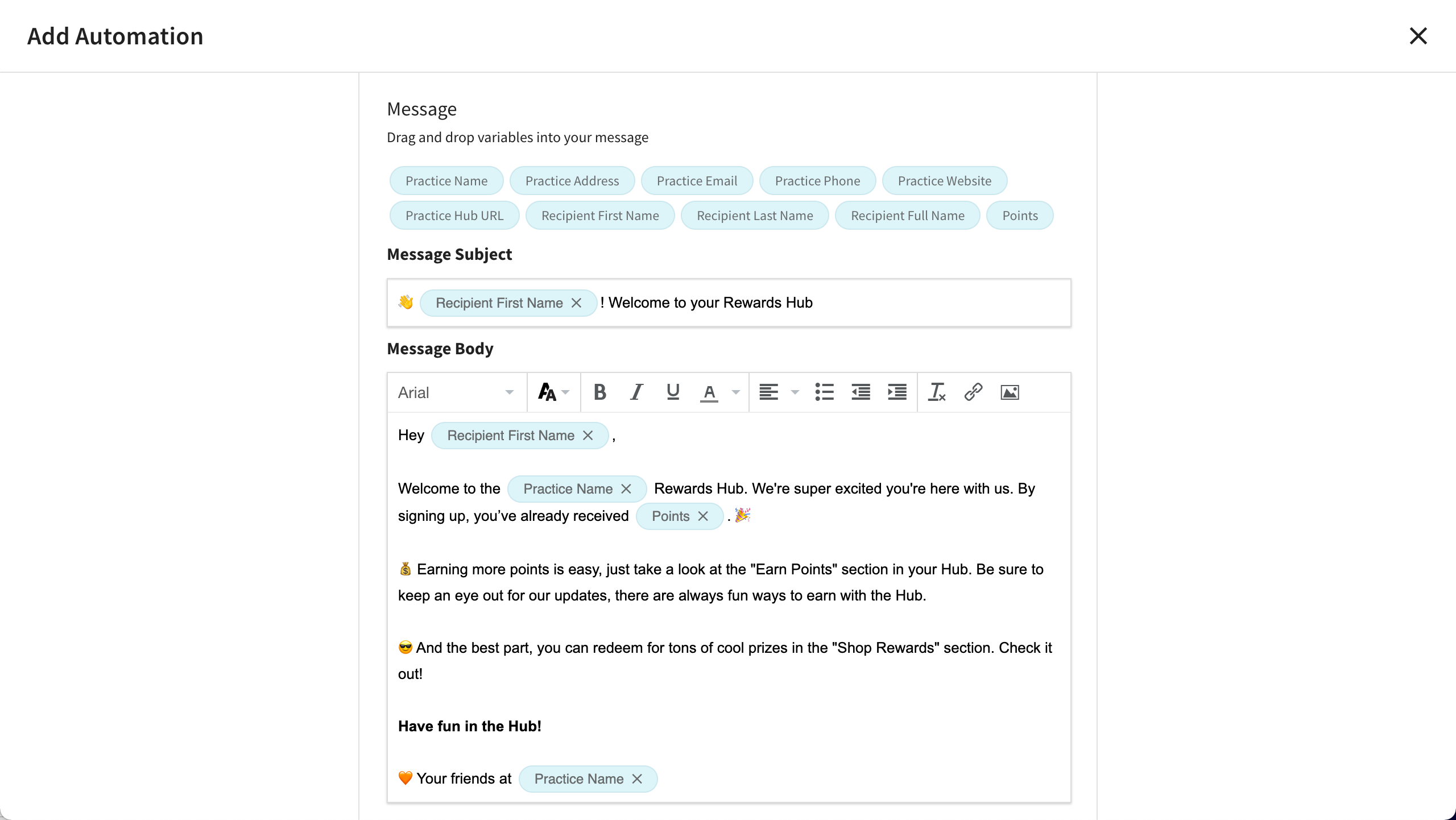 Finally, choose the event that will trigger this automation. Then click Activate Automation to turn your automation on.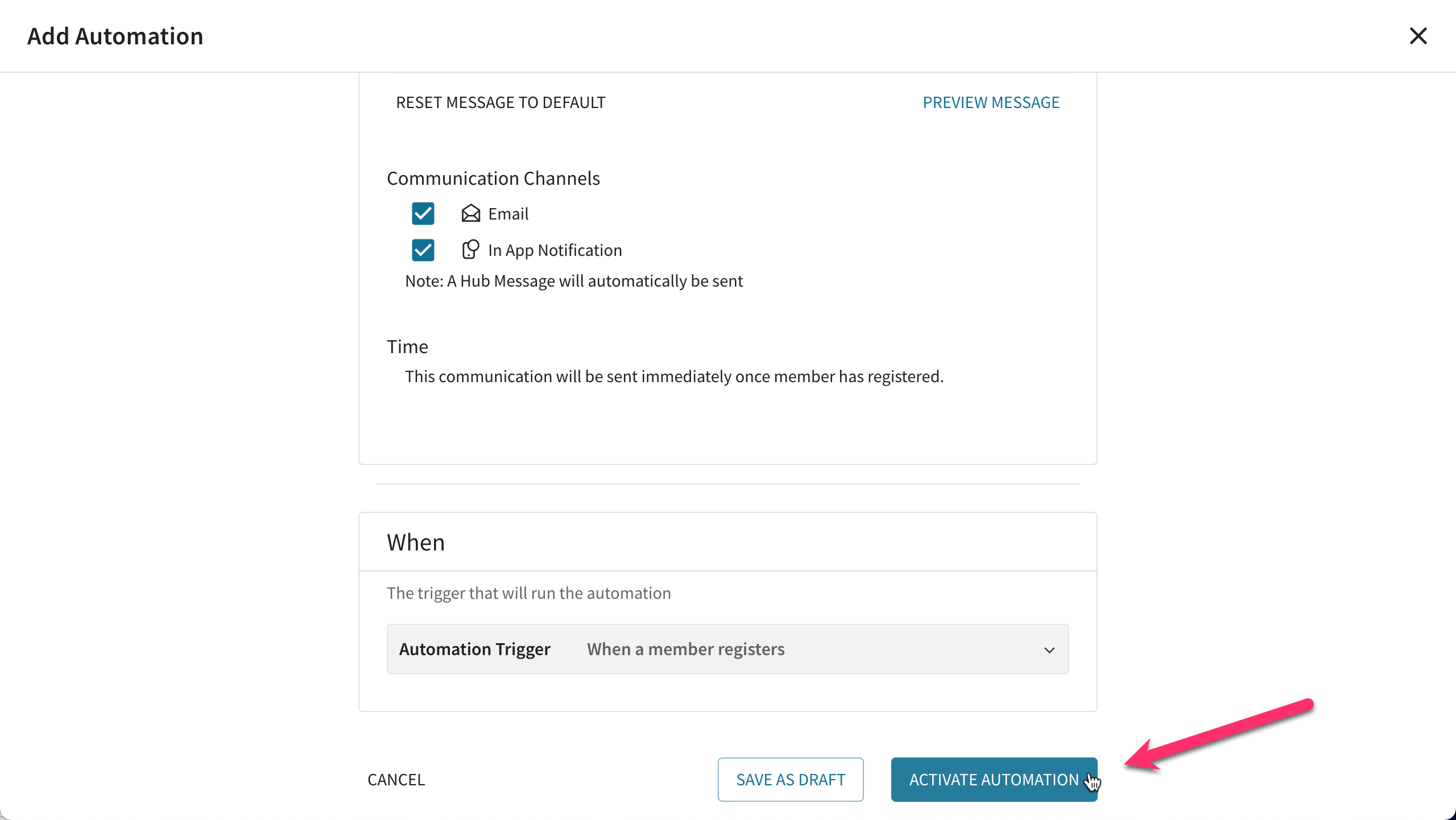 Please Note: Once activated, your automation will automatically begin to run at 9:00 AM the next day. If necessary, you can make adjustments to it until 11:59 PM.
Step 4: Review Your Automation History
You can see which members in your Hub have received automations by going to the Automation History tab.
Step 5: Meet with Customer Success to Set Up
Want help setting this up? Click to schedule a quick one-on-one with your Customer Success Advisor!