With automations, your Hub can automatically award points to your members on specific dates (such as birthdays), or after they complete certain actions (such as scanning a QR code or leaving a review).
This article will teach you how to create automations in your Hub.
Step 1: Go to the Automation Manager
Click Manage > Automation Manager to navigate to your Automation Manager page.

Step 2: Create a New Automation
Click Create to access the automations you can activate.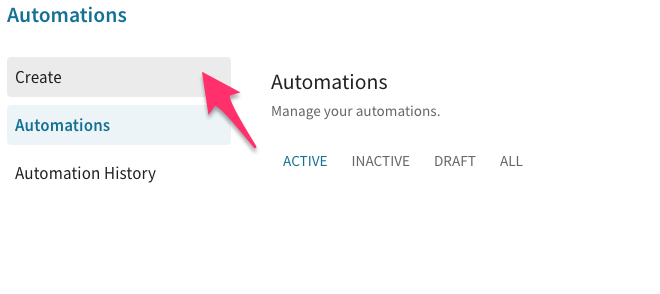 Step 3: Select the QR Code Automation
Click one of the automations to open the automation editor.

Step 4: Set Up the Automation
Start by creating a title for your automation.

Next, choose the groups of members who will be allowed to receive points from this automation.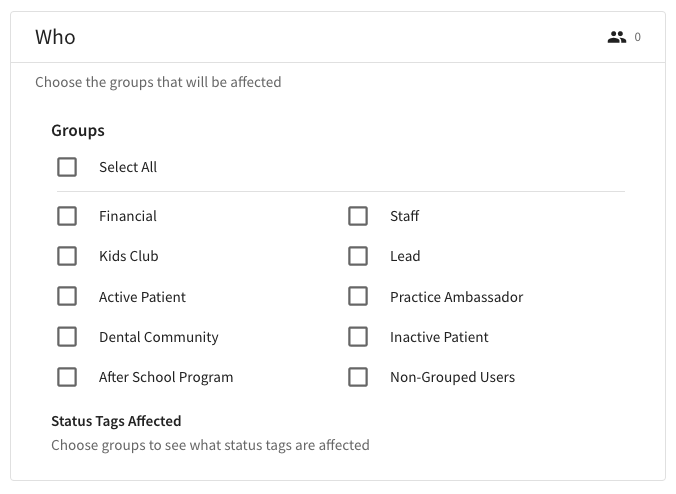 In the "What" section, set the number of points members will receive. In this section, you may also be able to customize the messages people receive when they are awarded points through this automation.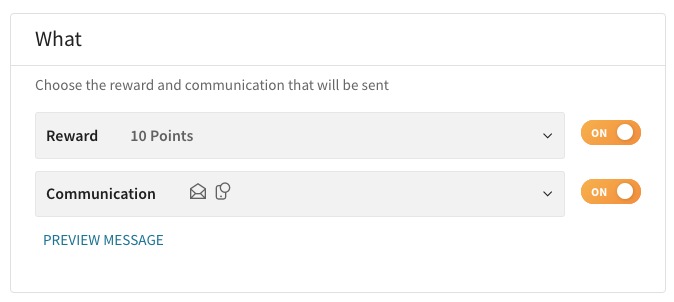 In the "When" section, determine how frequently members will be allowed to receive points through this automation. Once your limit is set, click Activate Automation to launch your new automation!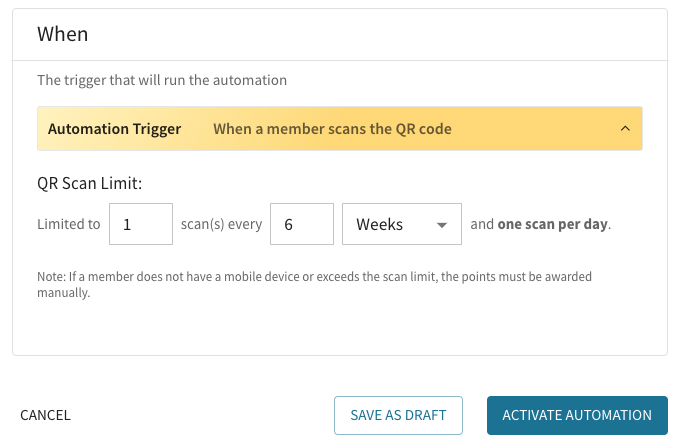 Step 5: Download any Automation Assets
Some automation automatically generate marketing assets for you to help tell people about the new way to earn points. For those automations, a pop-up will appear showing the created assets. These can include:
Flyers, posters, and TV displays that you can showcase anywhere you like
FAQ sheets to answer any questions from your members
The QR code (for QR Automations)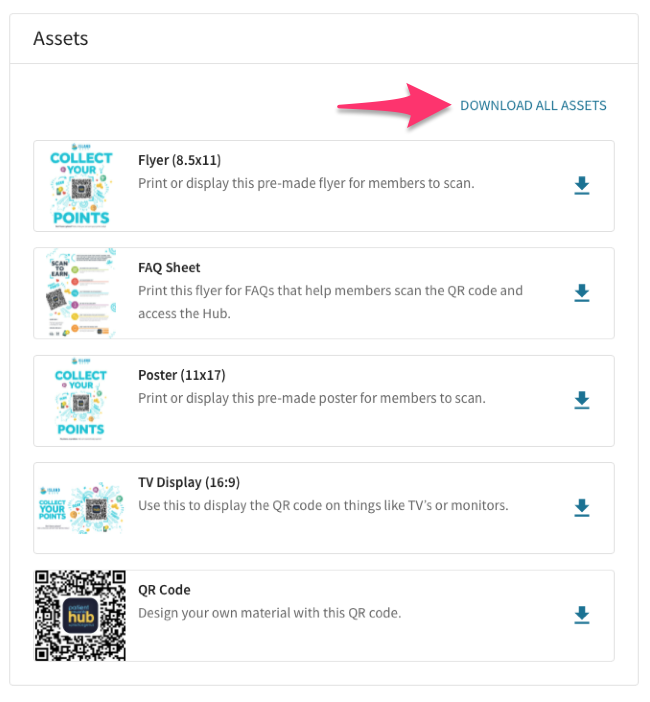 Click the calendar icons next to each of these to schedule them in your Marketing Calendar.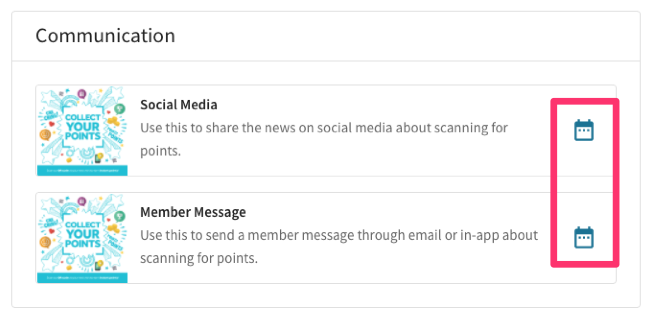 Now you're an Automation Pro!
We hope this guide has been helpful, but if you still have questions or would like help setting things up, we would love to help. Schedule a meeting with your CS Advisor, or email us at support@practicegenius.com. 🙂