Reward your members for participating in the Hub by automatically giving them points when they add a profile picture to their account for the first time.
Step 1: Navigate to Automation Manager
Click the Manage tab followed by Automation Manager.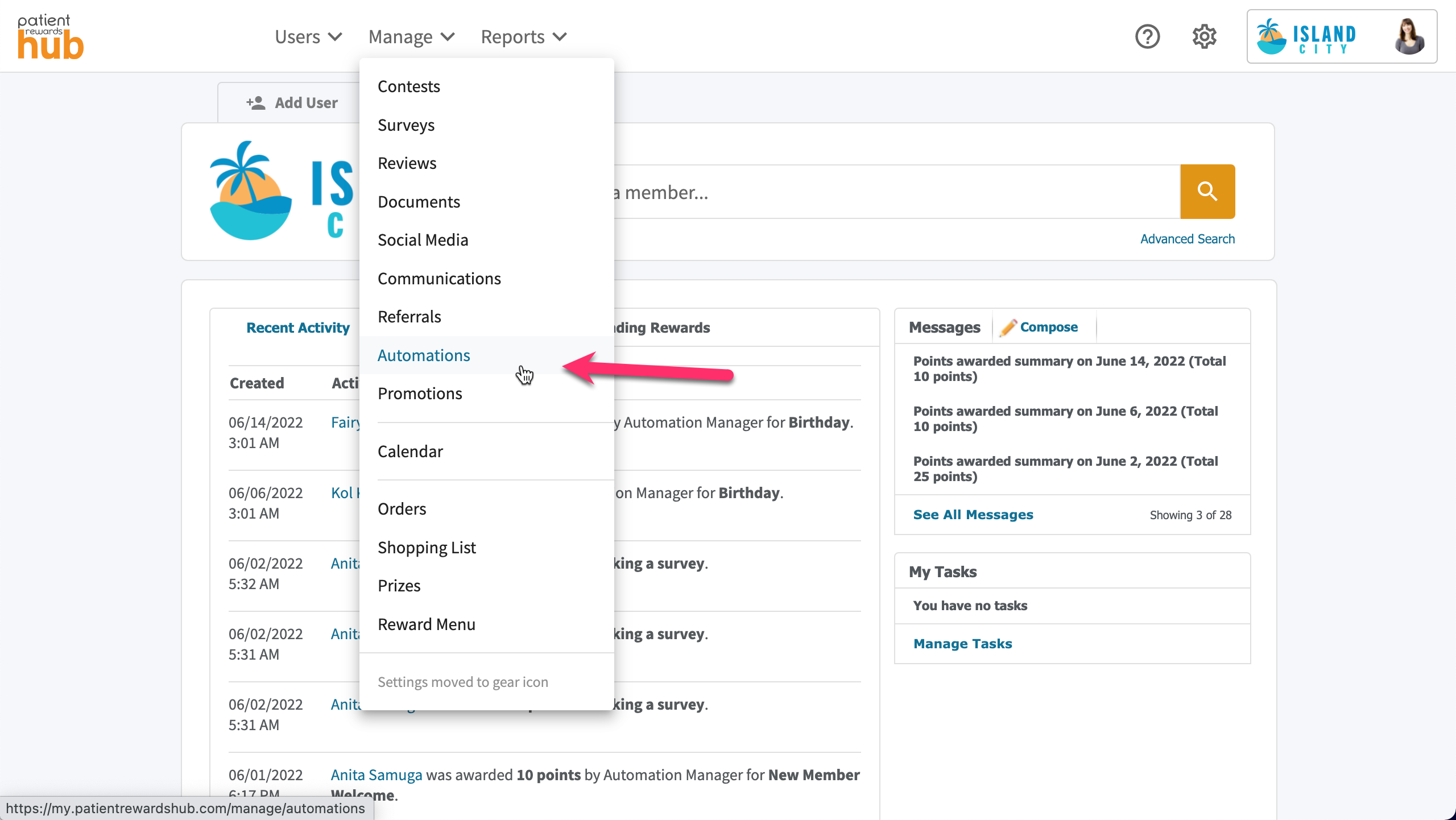 Step 2: Choose an Automation to Create
Click Create Automation to jump to the template gallery.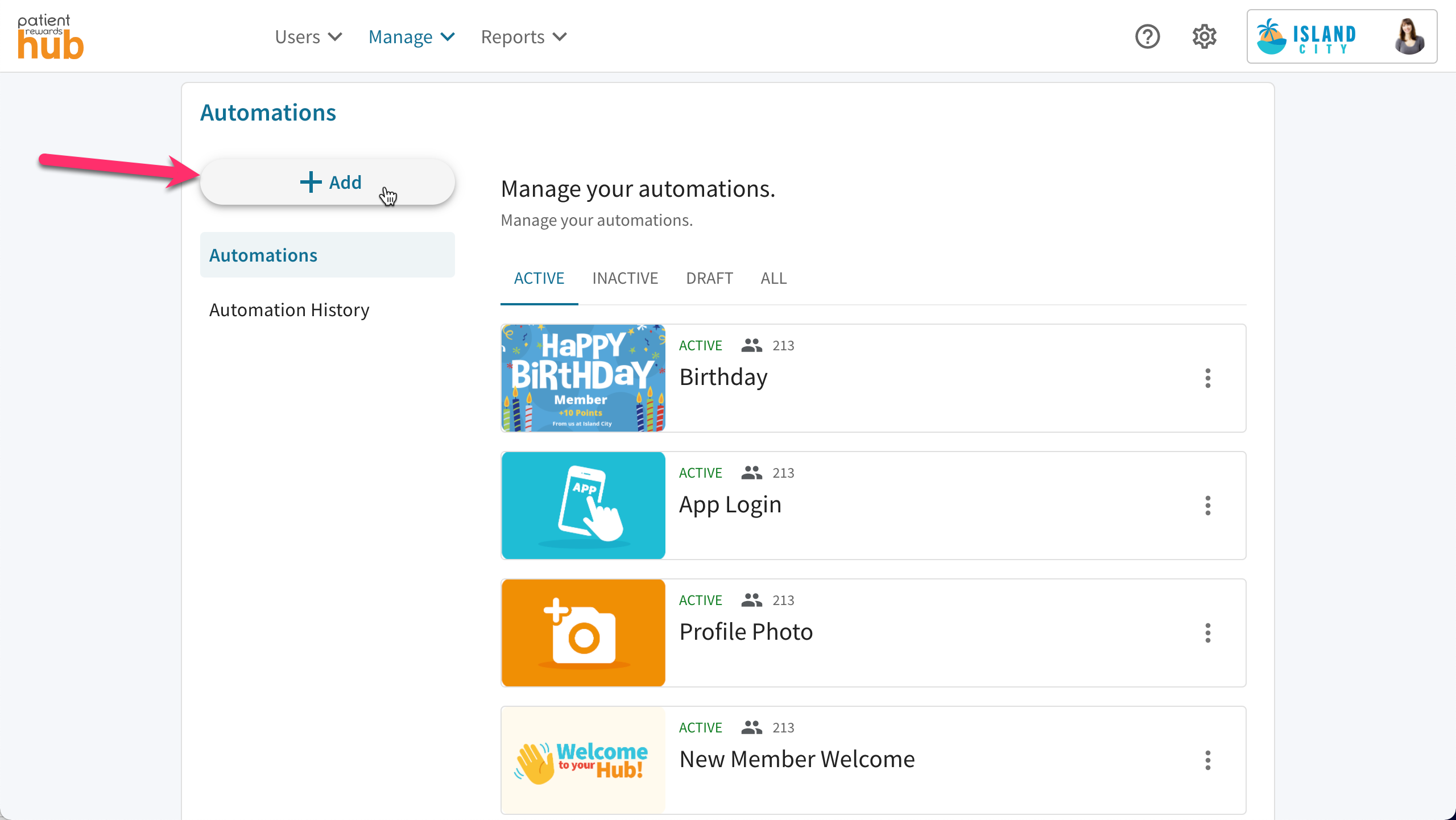 Then click the Profile Photo option.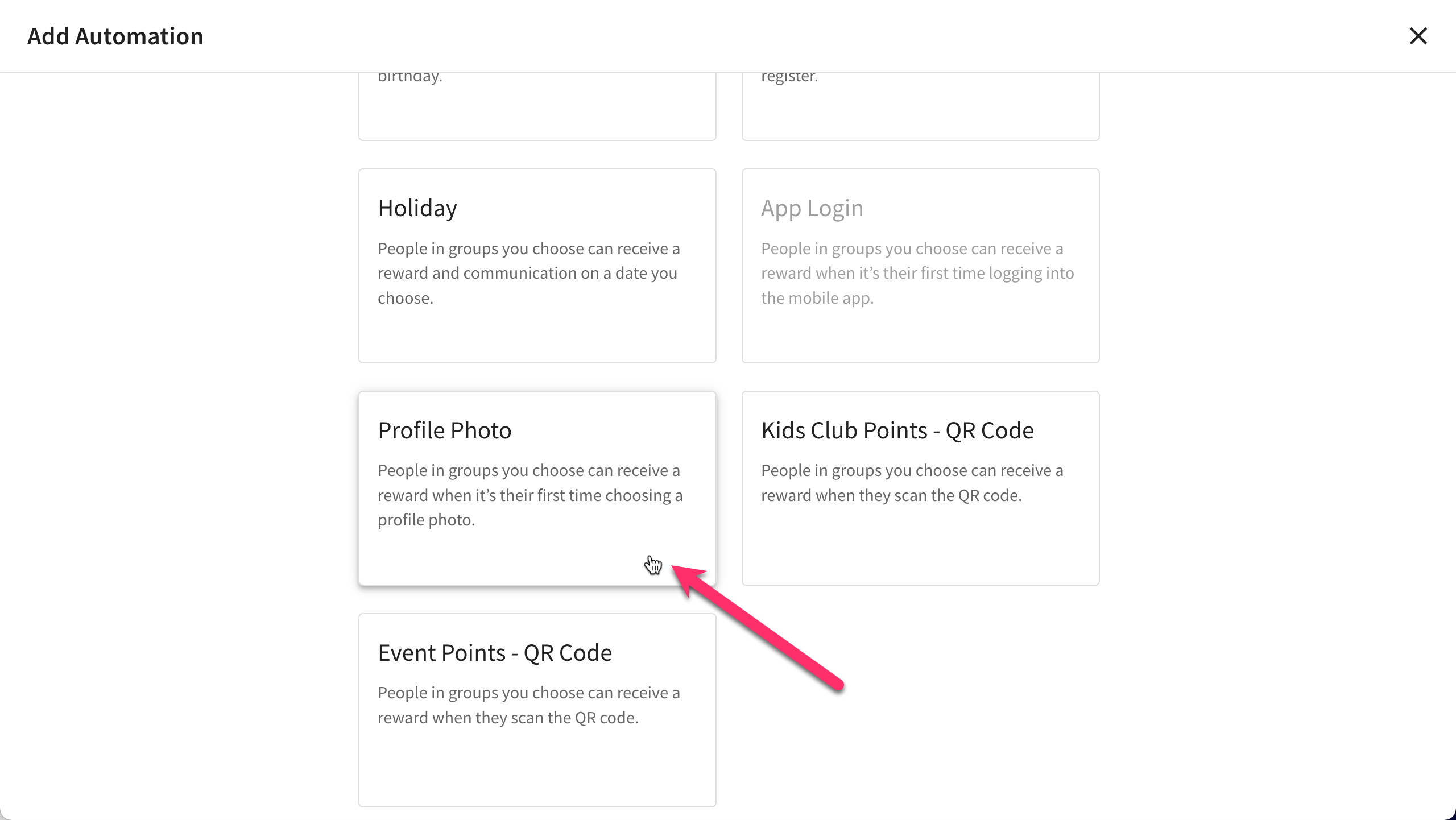 Step 3: Create the Automation
Once inside the builder, you can choose which groups of members will be affected, the number of points that will be awarded, and how the automation will be triggered.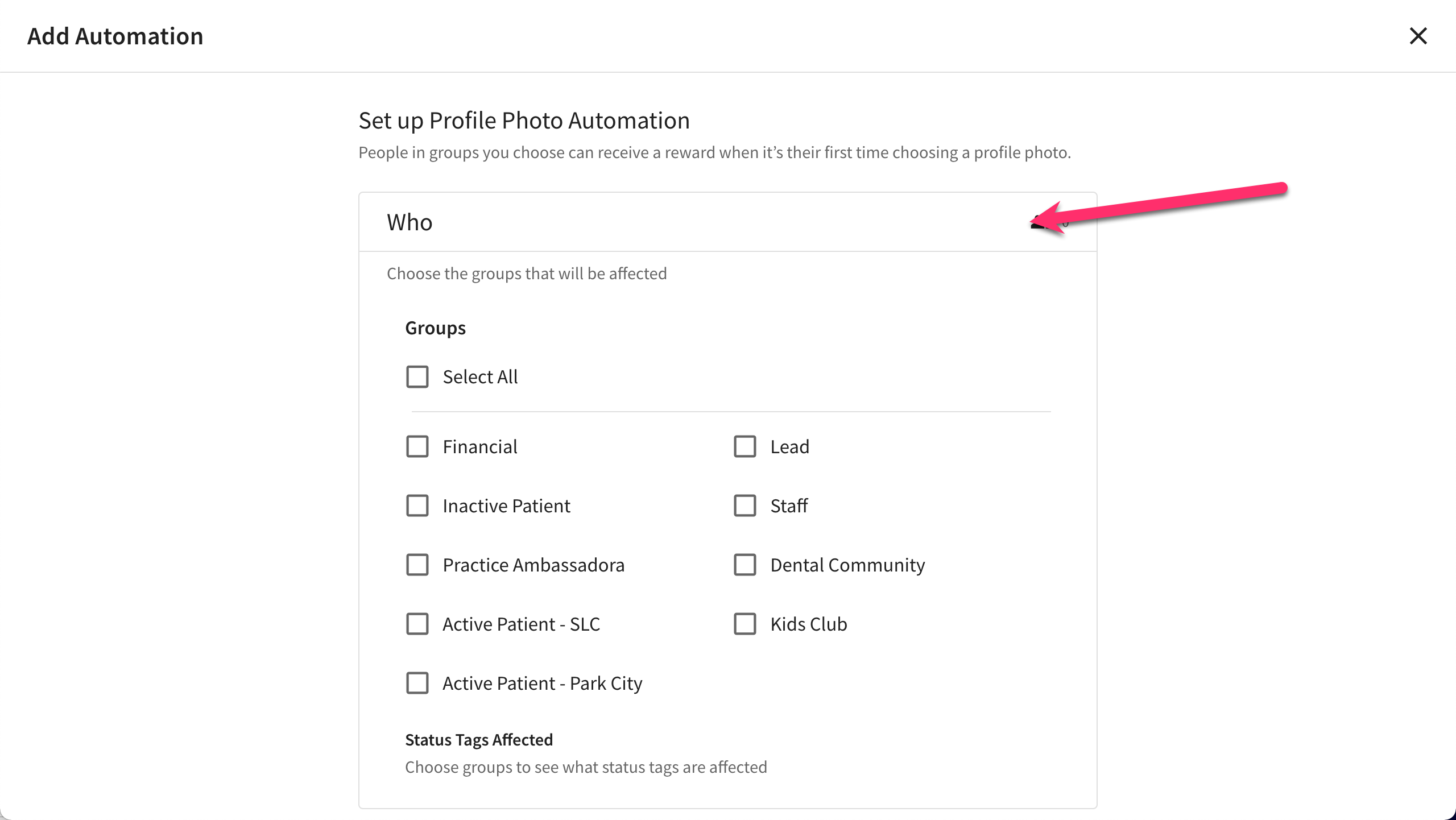 Finally, click Activate Automation to turn your automation on.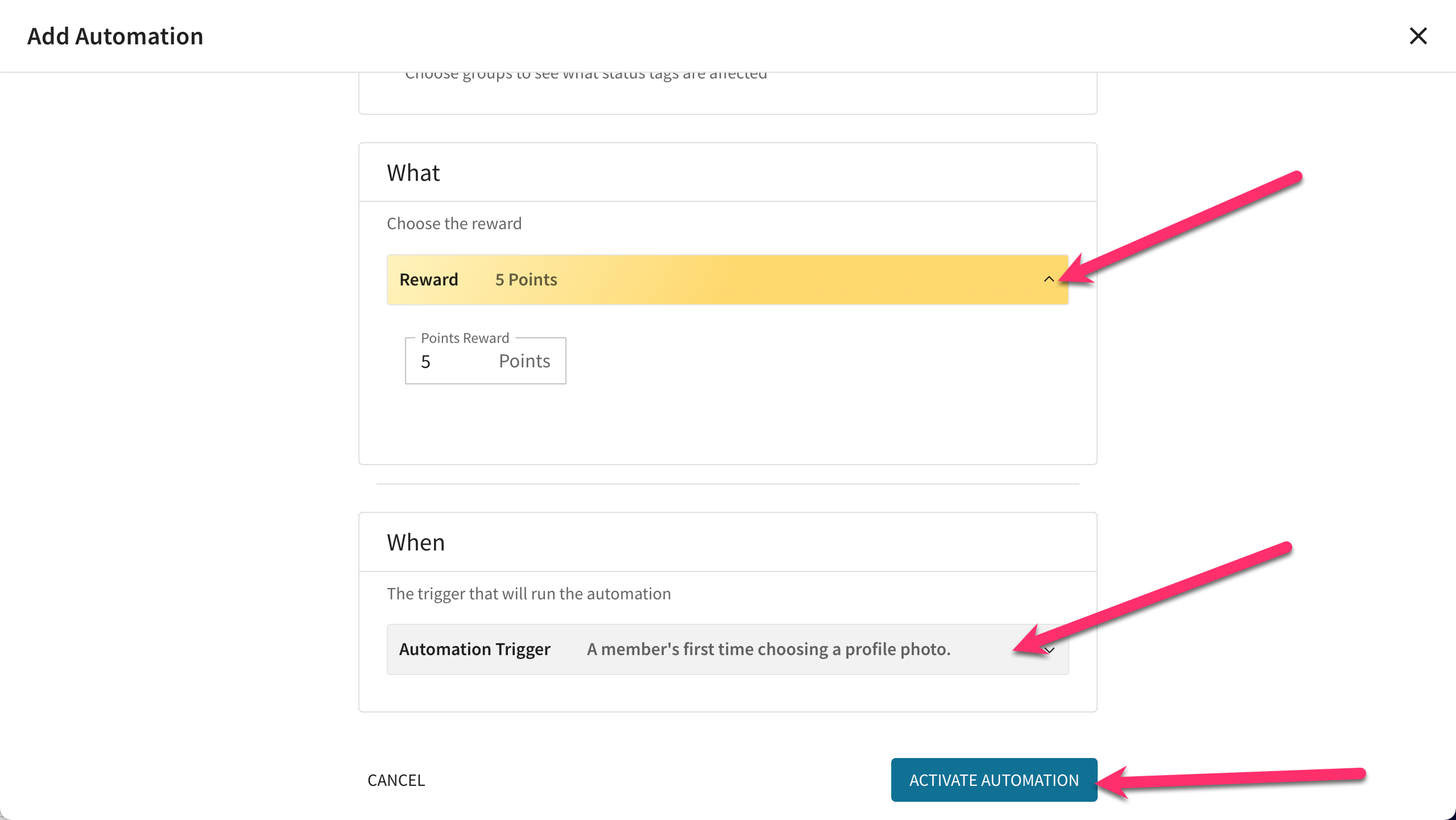 Please Note: Once activated, your automation will automatically begin to run at 9:00 AM the next day. If necessary, you can make adjustments to it until 11:59 PM.
Step 4: Edit, Duplicate, or Delete Your Automation
You can edit, duplicate, or delete your automation at any time by going to your Automations list and either clicking the automation, or clicking the three dots to the left of the automation you would like to edit, then clicking Edit.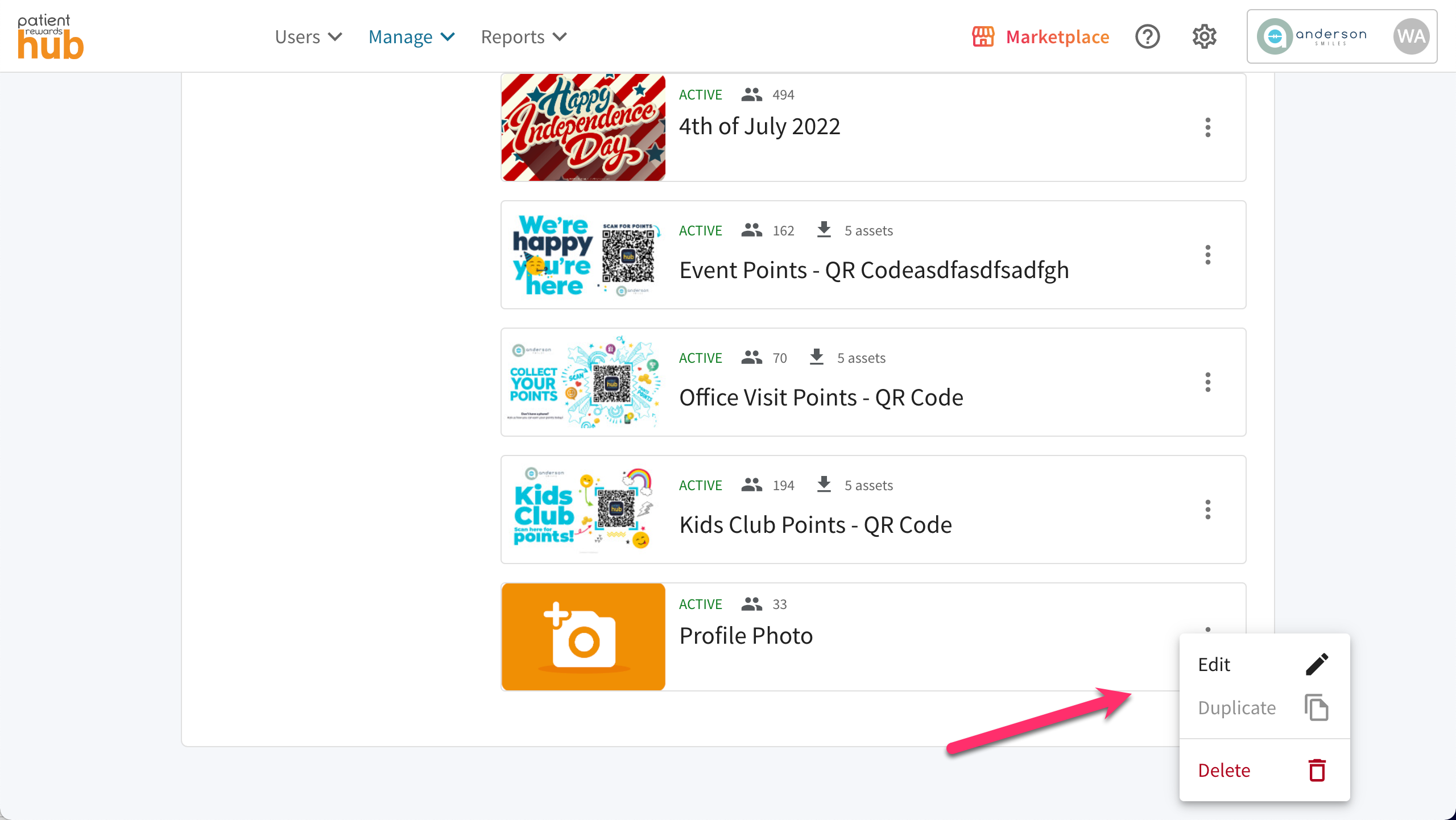 Once it is copied, you can update its title and settings to fit your new audience.
Please Note: If you have more than one automation that uses the same trigger and is targeting the same audience, your audience will receive the automation with the earliest creation date.
Step 5: Review Your Automation History
You can see which members in your Hub have received automations by going to the Automation History tab.
Step 6: Meet with Customer Success to Set Up
Want help setting this up? Click to schedule a quick one-on-one with your Customer Success Advisor!