Hub users love donating their points to charitable causes!
So far this year, hundreds of people have used the points they've earned through the Hub to support a wide variety of organizations and causes, including:  
Hurricane Harvey Relief Efforts
The Montreal Children's Hospital
The Susan G. Komen Breast Cancer Foundation
The Everglades Abandoned Dog Rescue
The Harvest Regional Food Bank
The Calgary Food Bank
The Humane Society
Dentistry for All
...and many more!
If your office is eager to help users donate their points to charity as well, here are a few strategies that we've seen work best!


Offer a Range of Denominations
As you add new prizes to your Hub, consider offering donation options that are worth different point amounts.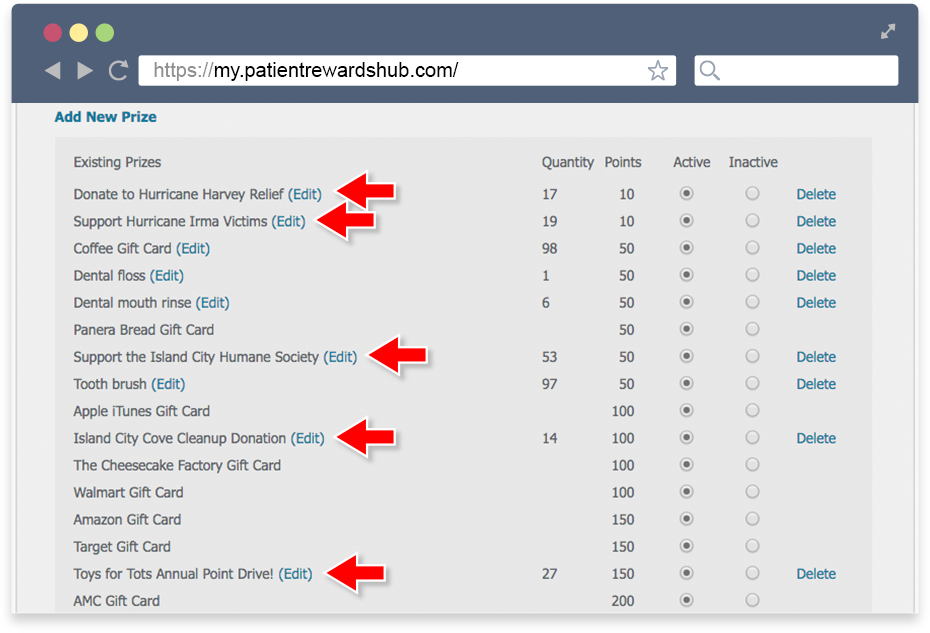 This will help a wider array of shoppers see that they can now donate their points, and will also give people who only have a few points remaining on their accounts a way to still leverage them toward a good cause.
Let Donors Choose the Destination
If you don't already have a particular charity in mind, it may be a good idea to ask your users where they would like to donate! 
Create a survey asking which charities your users would like to donate to most, then use the results as a guide for which donation prizes you create in your Hub.
Here is an example of a thumbnail that you can use if you choose to go this route. If you like, please feel free to download it--and its accompanying flyer--at bottom of this article!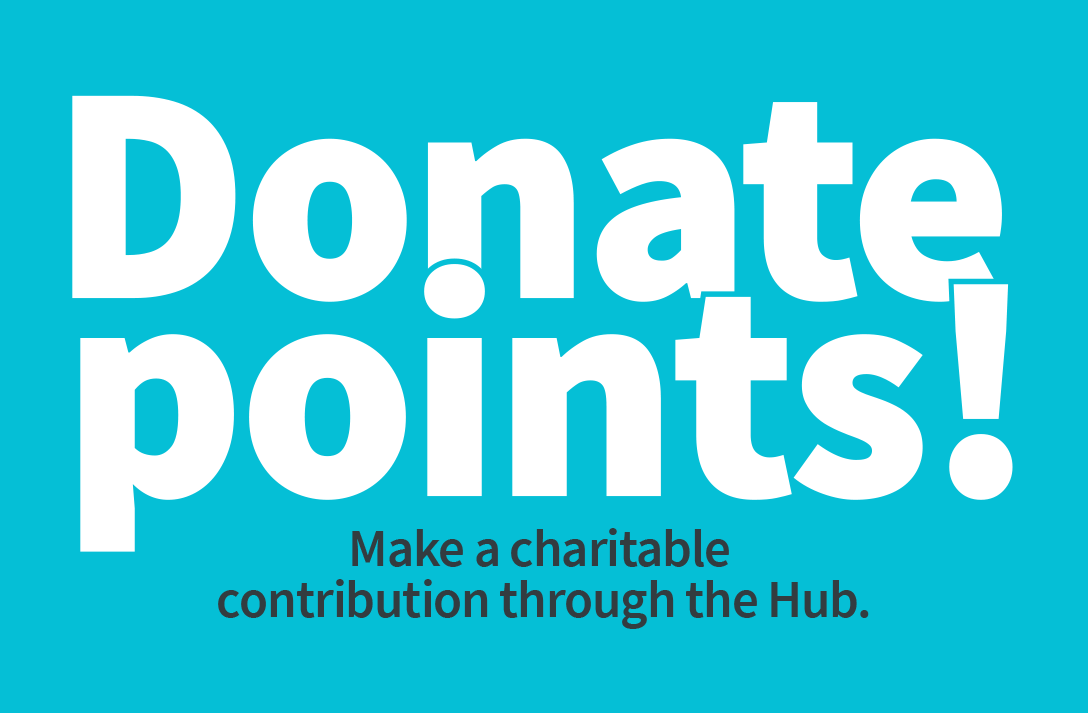 Alert the Presses!
Once you've added donation options to your list of prizes, head over to Communication Manager and Social Media Manager to create some exciting announcements. (If you don't know how, check out our articles on Composing a New Message in Communication Manager, and Adding Your Own Content in Social Media Manager.) 
Here are a couple posters we whipped up to help spread the word. If you like them, please feel free to download, print, and use them in your own Hub messages, social media posts, and in-office advertisements!
Donate to Hurricane Harvey Relief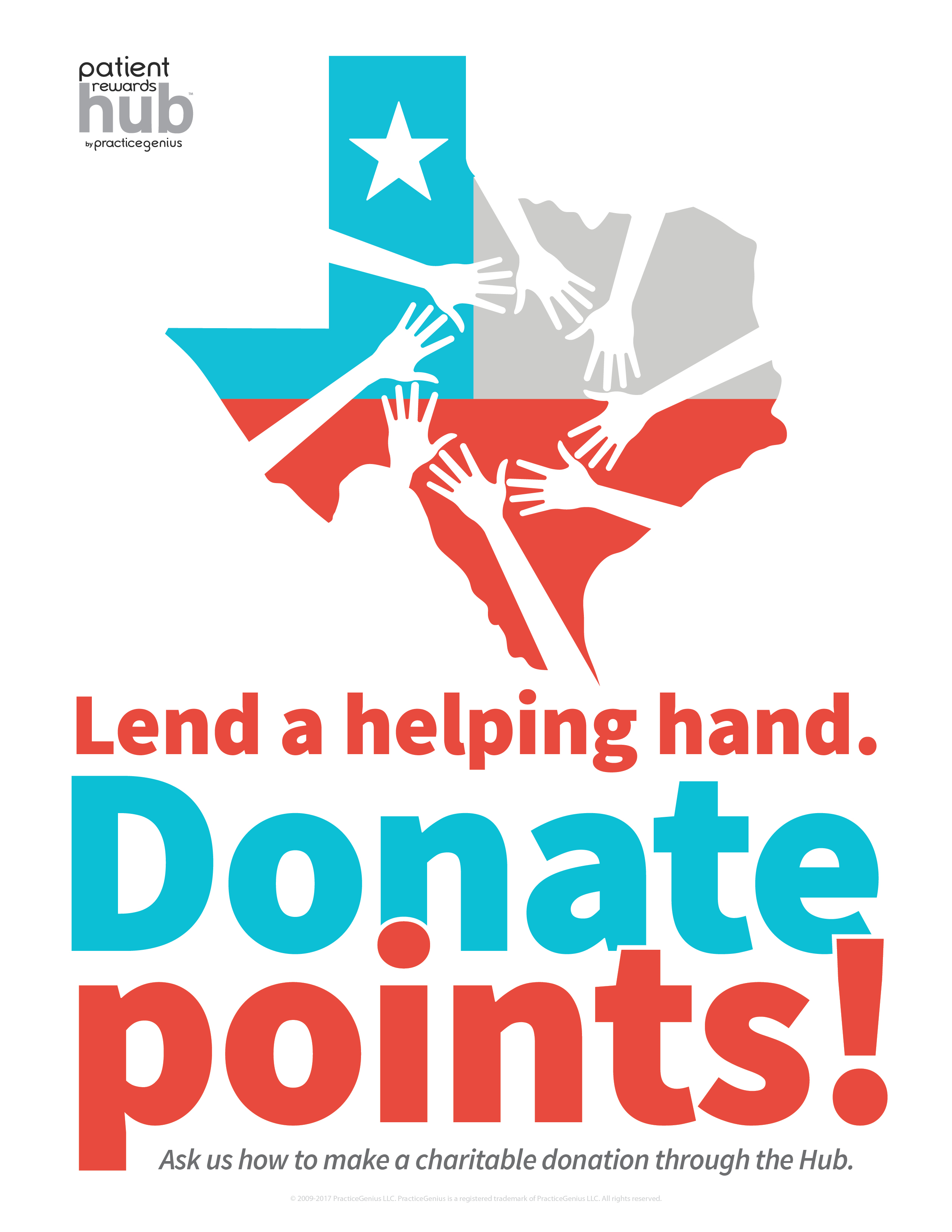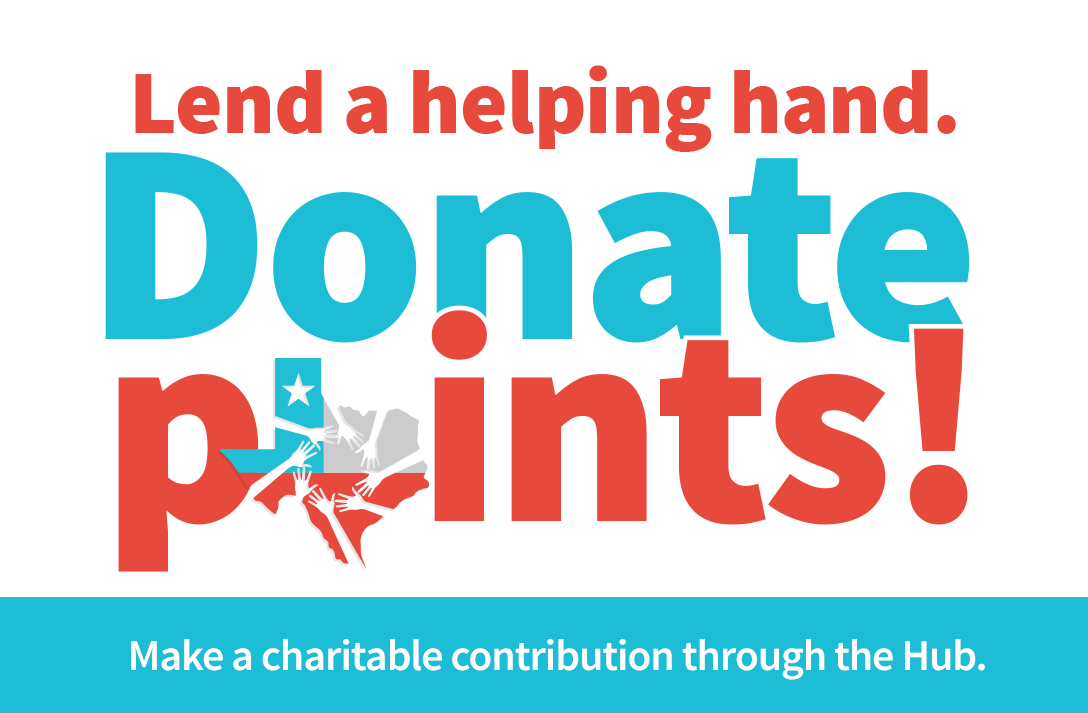 Support Hurricane Irma Victims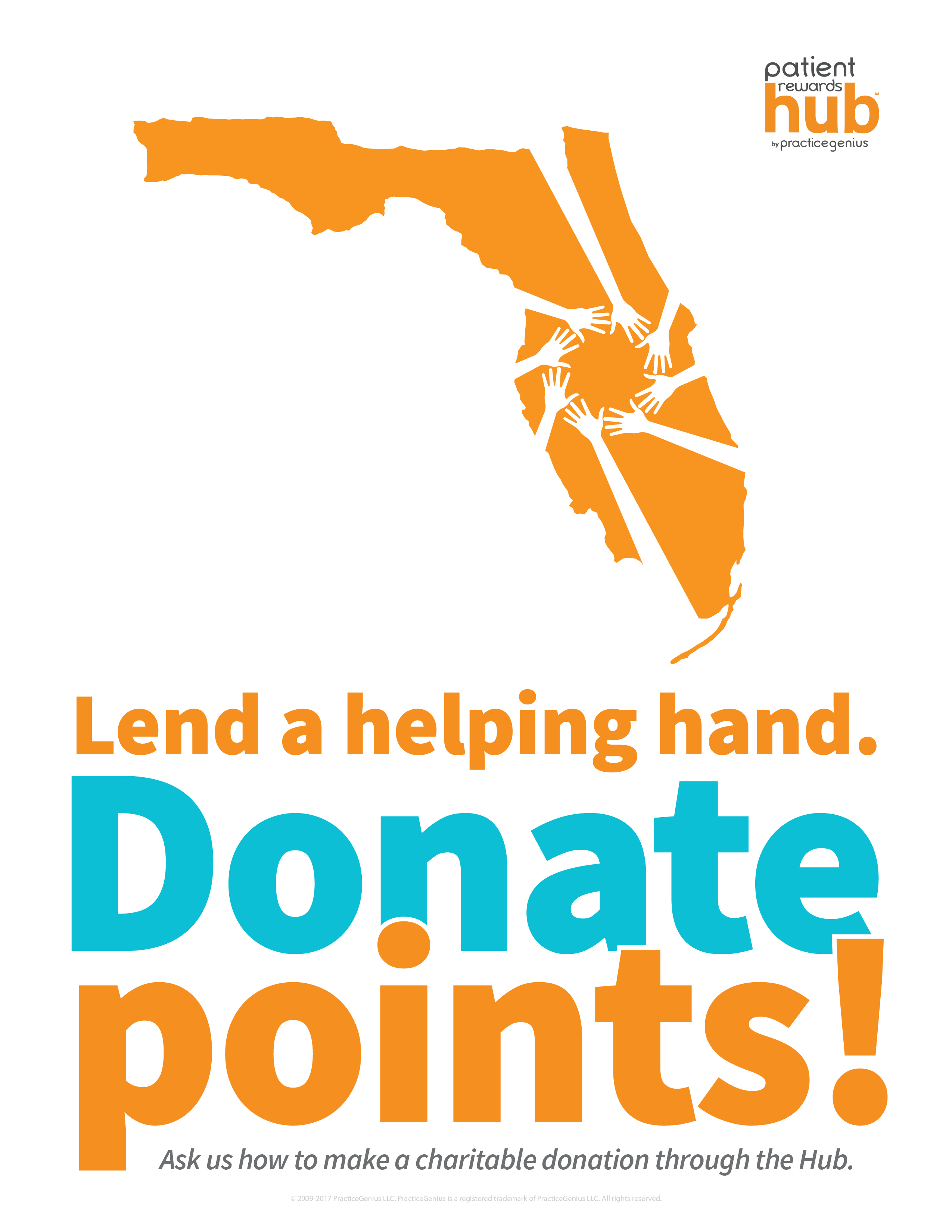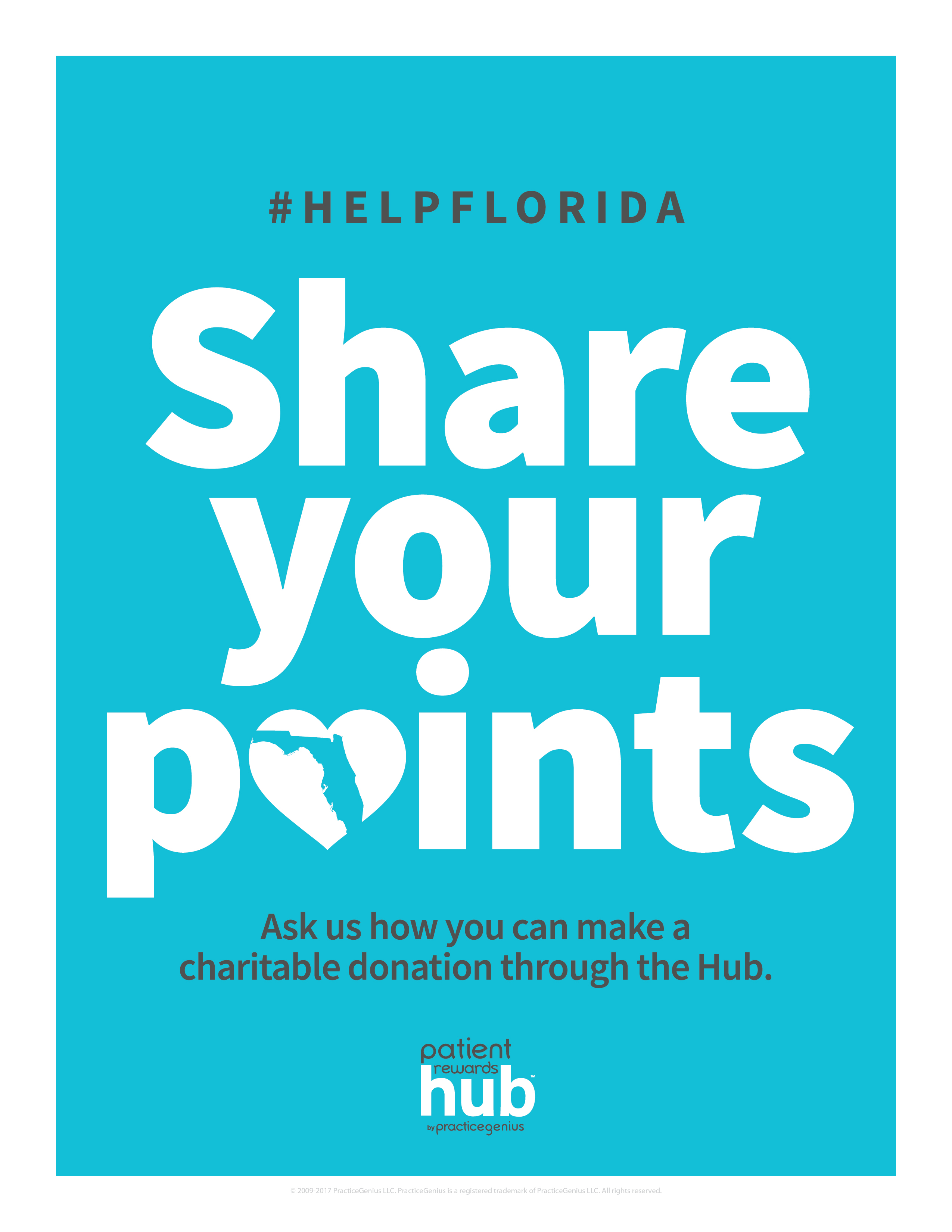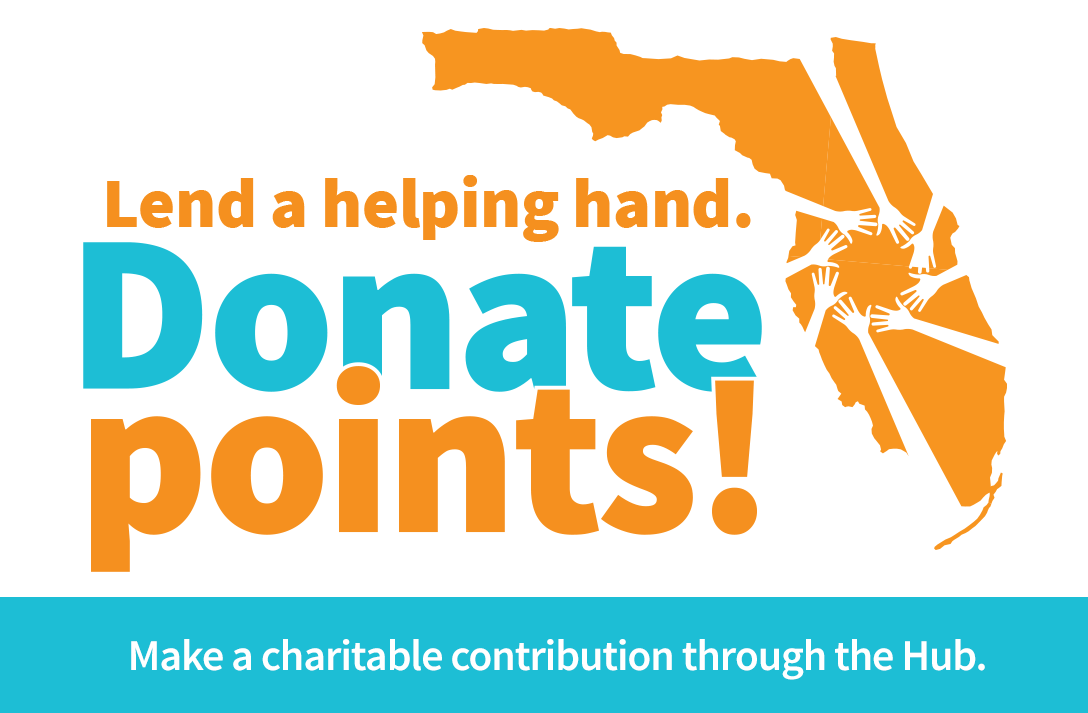 Send Points to Puerto Rico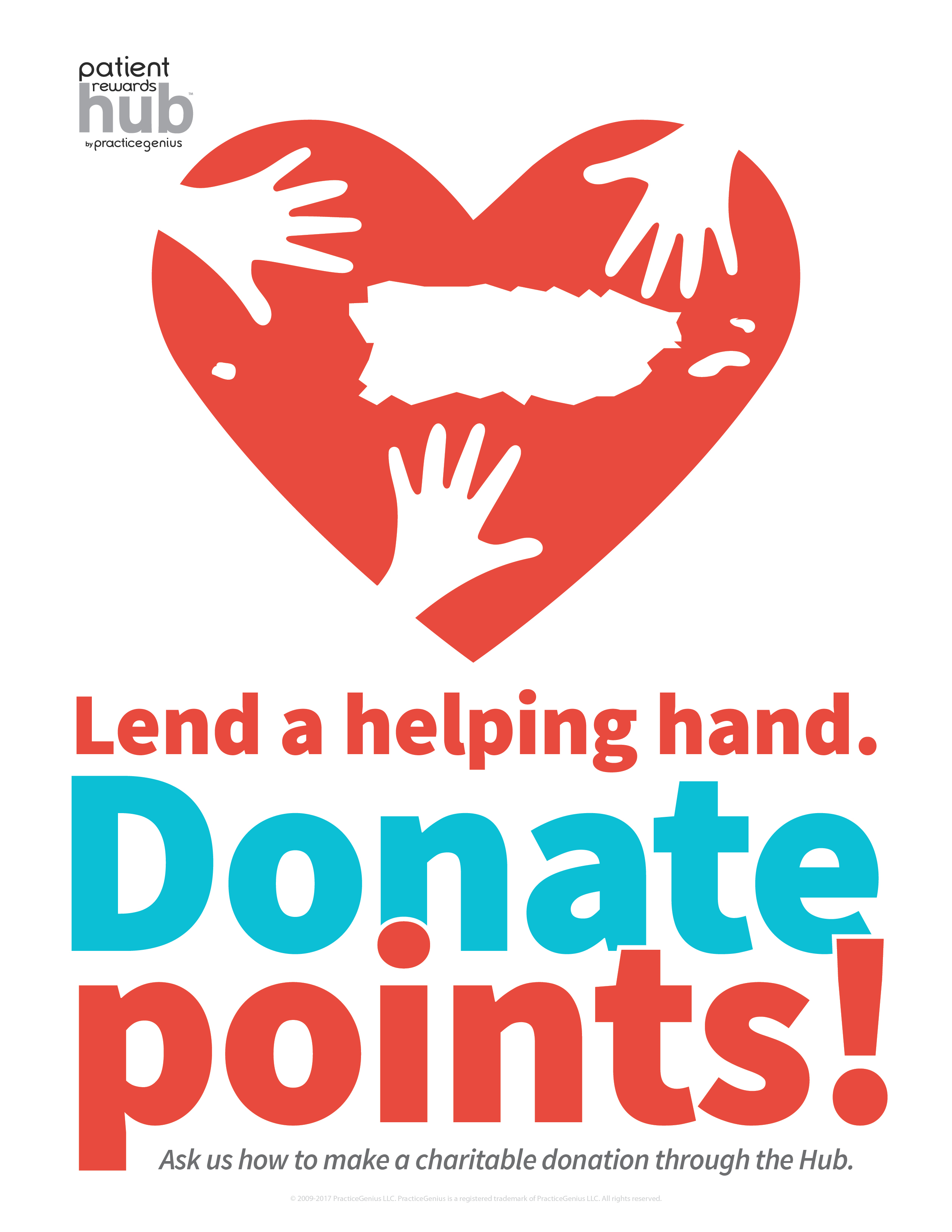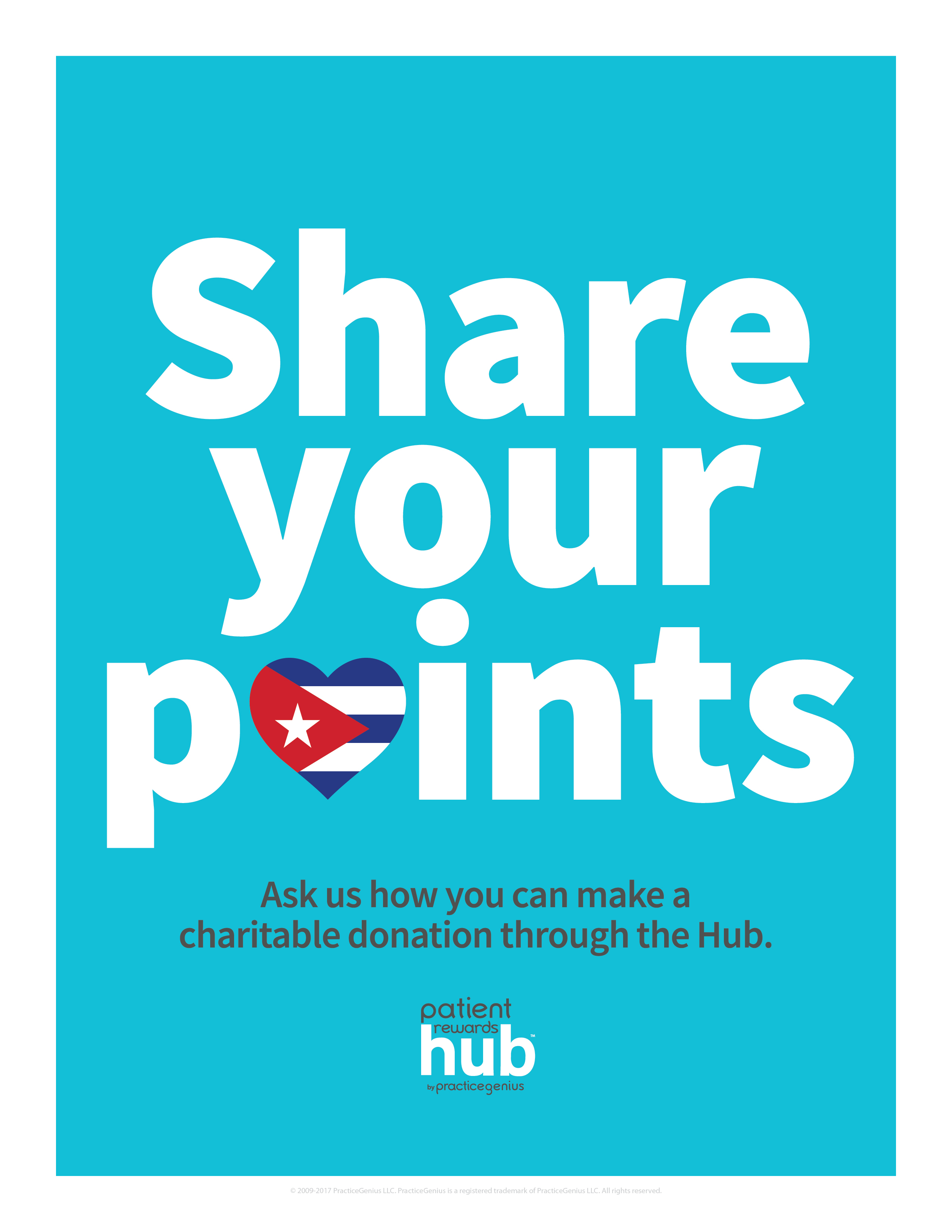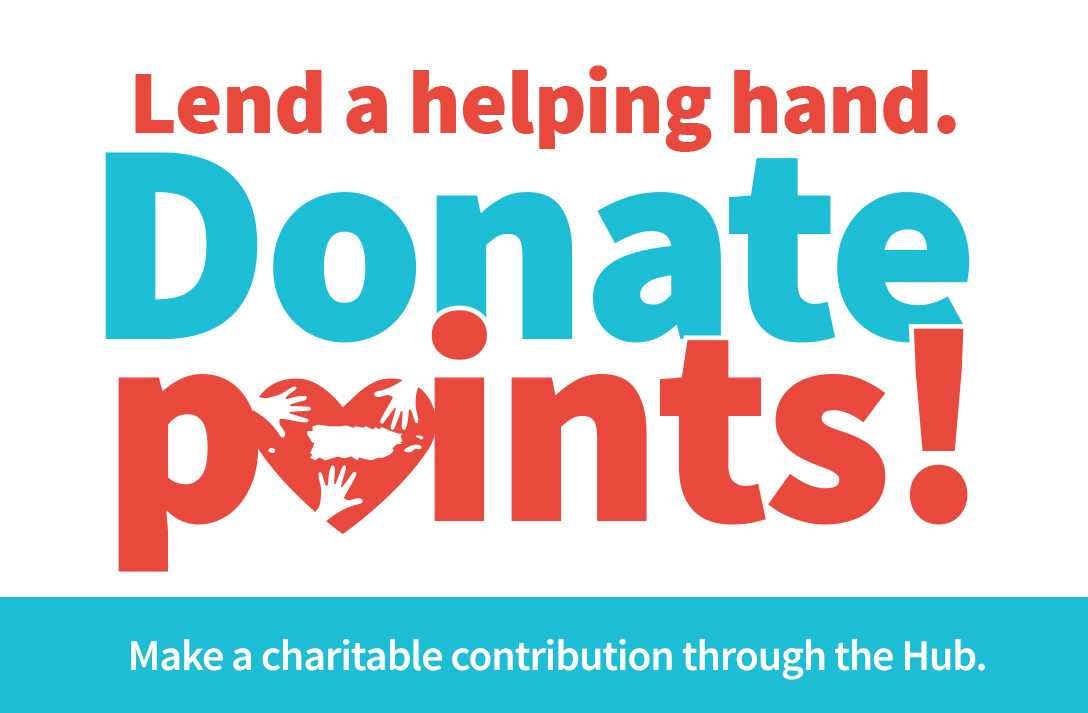 Help Find the Cure for Breast Cancer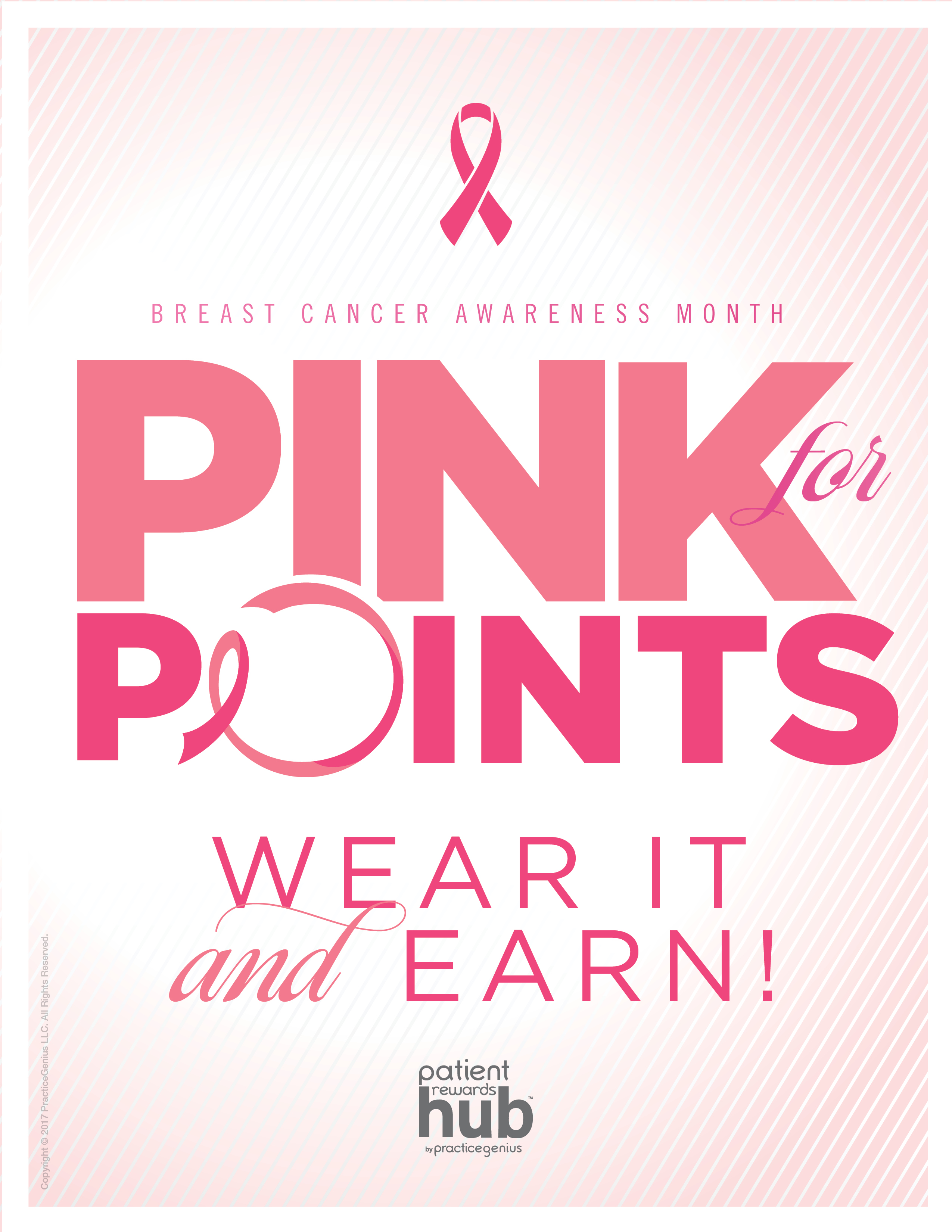 Donate to a Charity of your Choice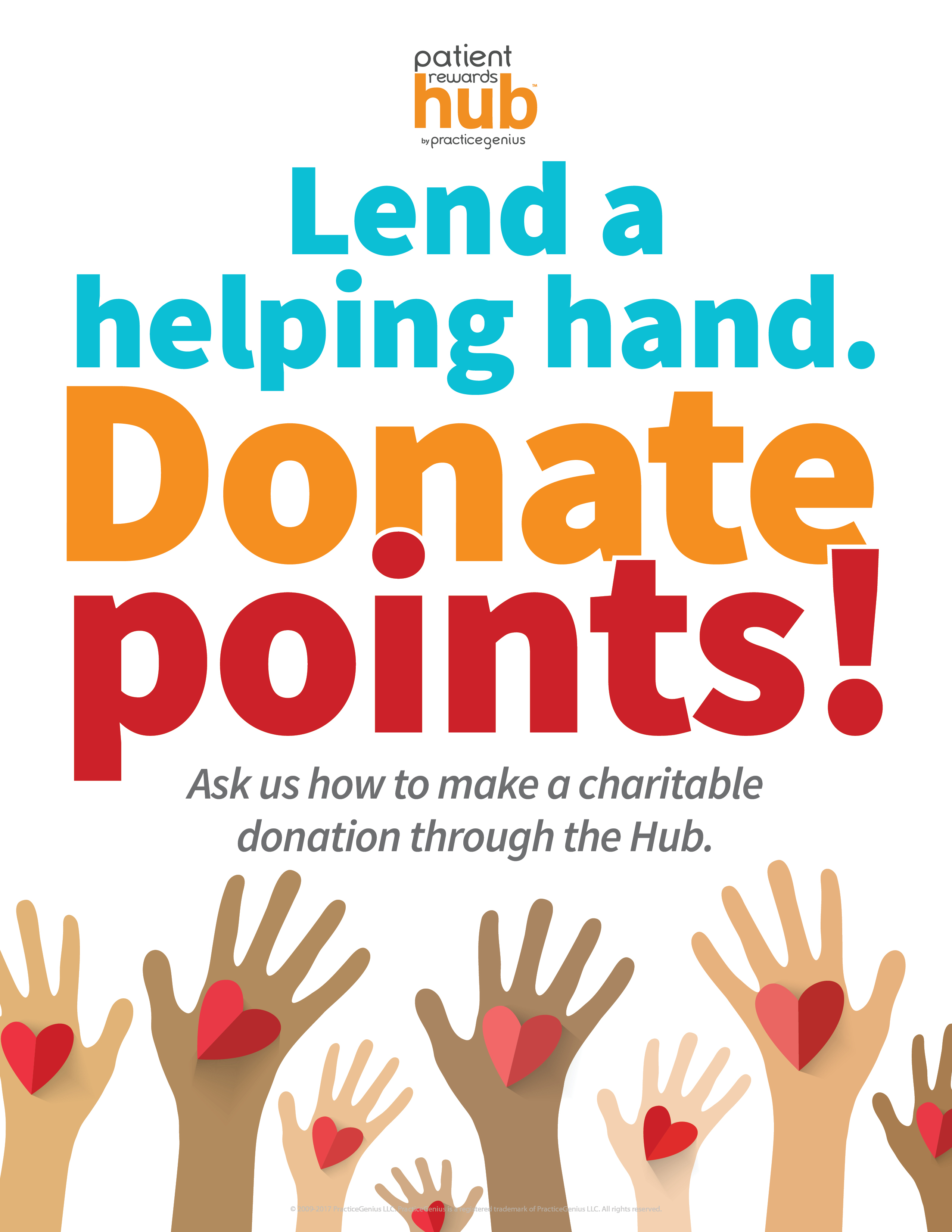 And finally... Submit the Donations!
At the end of each quarter, round up the total points donated to the various charities your users have chosen to support, and write checks to those charities on behalf of your office.
If you need help determining how many points have been donated each quarter, please feel free to contact our Customer Success team. We're always happy to help!