The Social Media Manager makes it easy for you to schedule engaging posts, announce new Hub activities, promotions, referral campaigns, publish reviews, and even create your own custom content! 
Schedule New Content
You can schedule any piece of content by going to Manage > Social Media> Add.

From there, you may choose to create your own content or choose from thousands of pieces of fun and engaging content ready to be posted to your social media pages. 👏🏻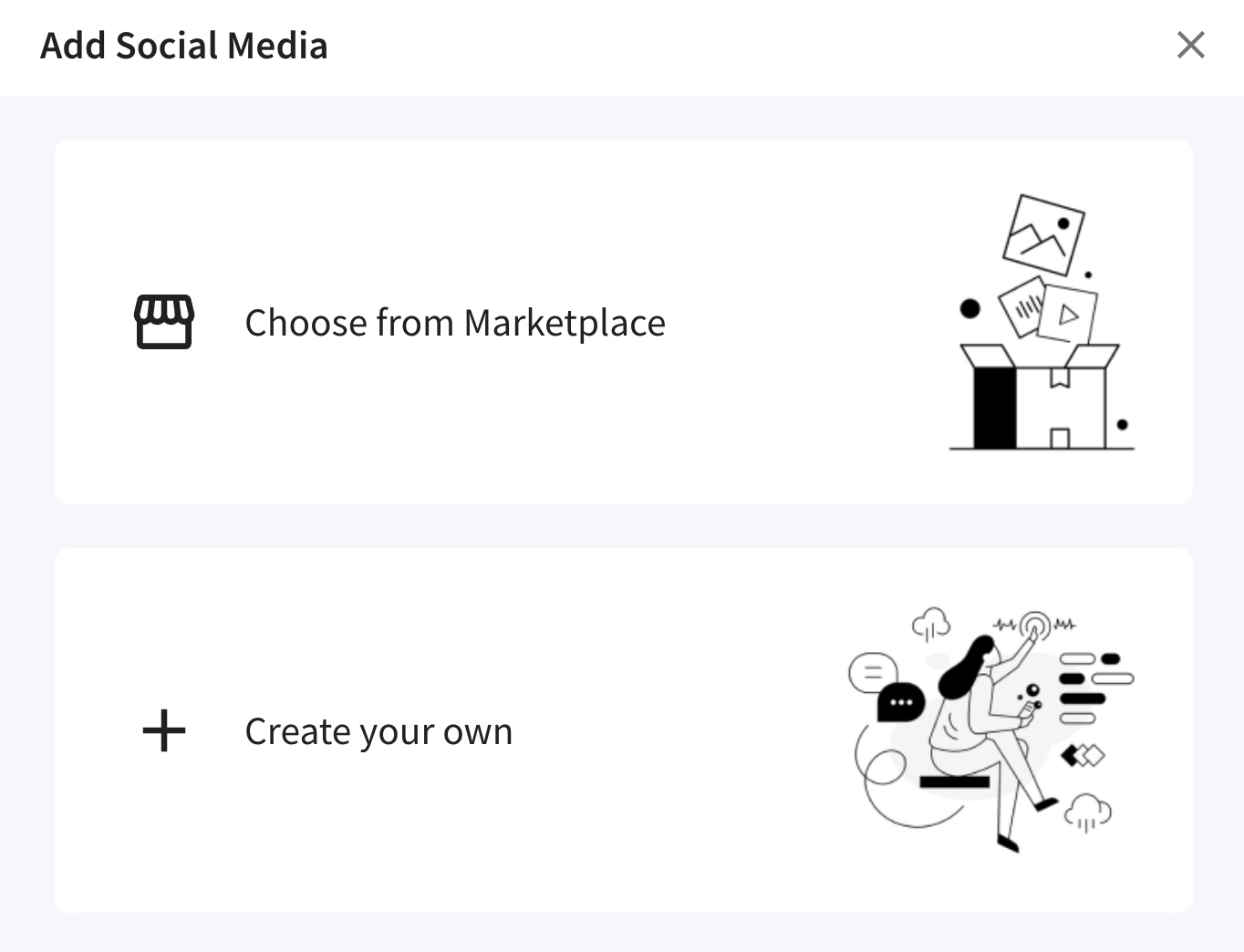 The most relevant content will populate at the top of the page. You may also filter by Category, Timeframe, Style or search for keywords.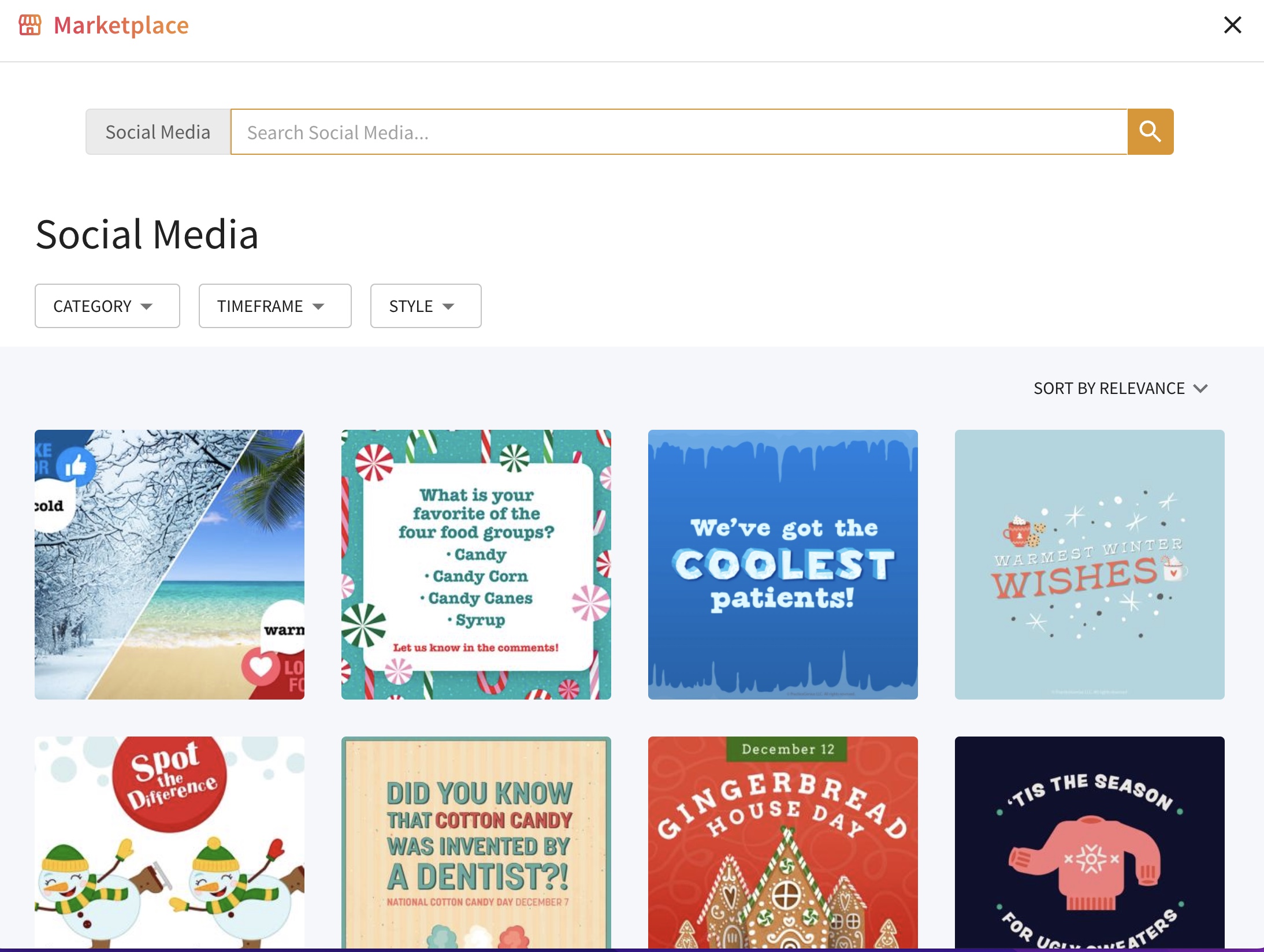 Click the image you wish to post. You may then add a caption or hashtag and choose the social media channels where you want it to post. Click on the date to schedule when to post. Once all details are set, click "Schedule Post" or save it as a draft to continue working later.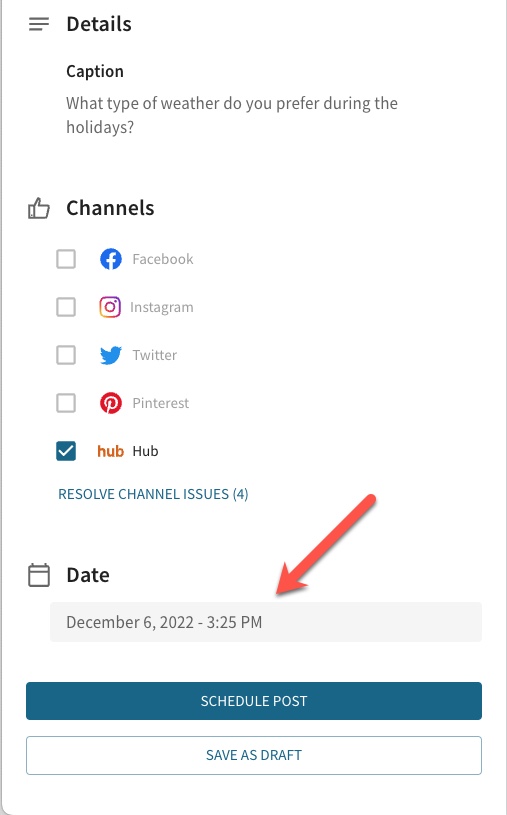 Once you click "Schedule Post" you'll receive a confirmation message and then be returned to the Social Media Manager.
View Results and control settings
You may view scheduled posts, drafts, and content that posted in the past. You may click on any past post to see how it performed. This exciting new tool allows you to not only view engagement and comments on a particular post, but also gives you the ability to respond directly to users.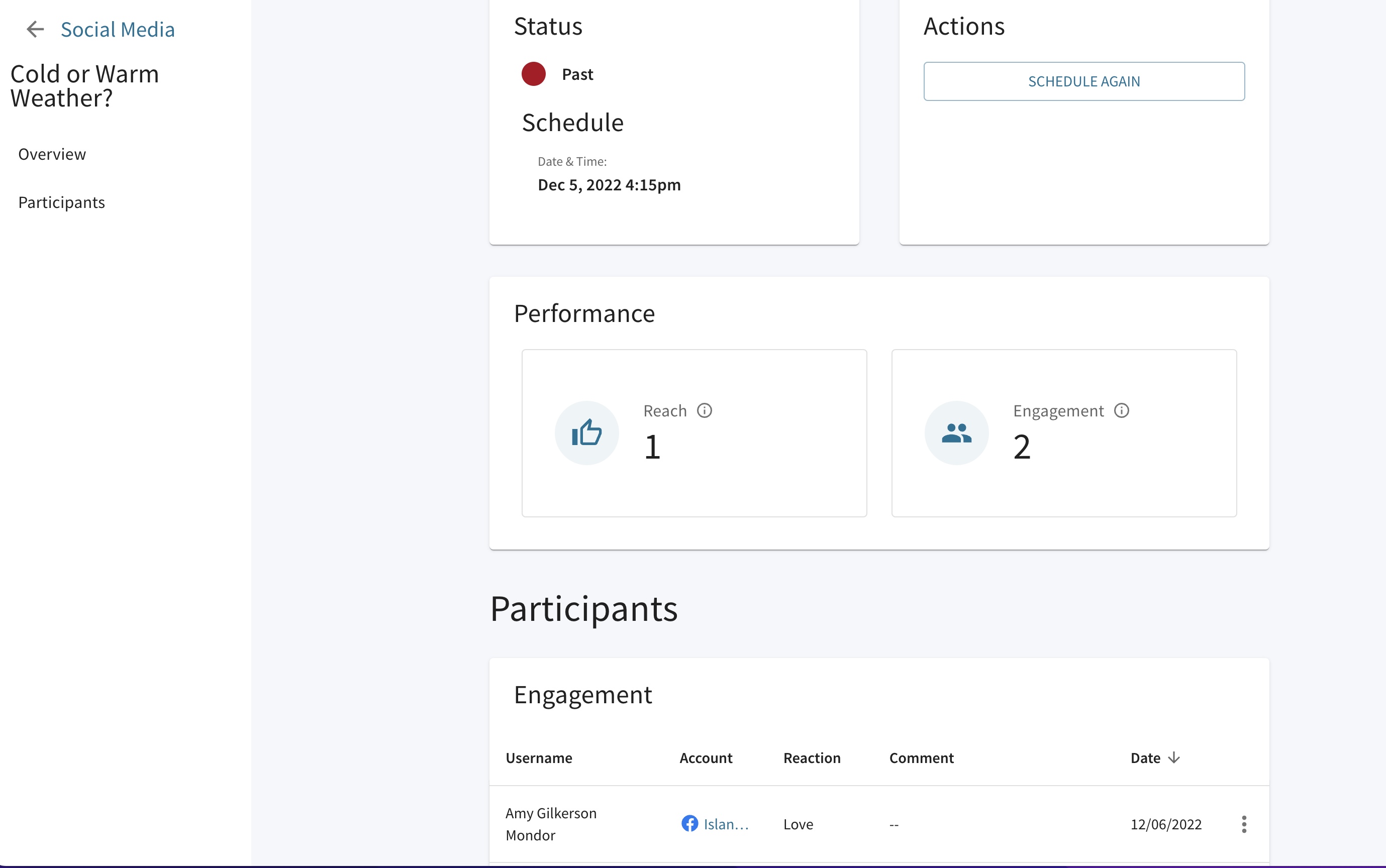 Click on the three dots to the right and then "View Post" to be taken directly to that social channel in a new tab.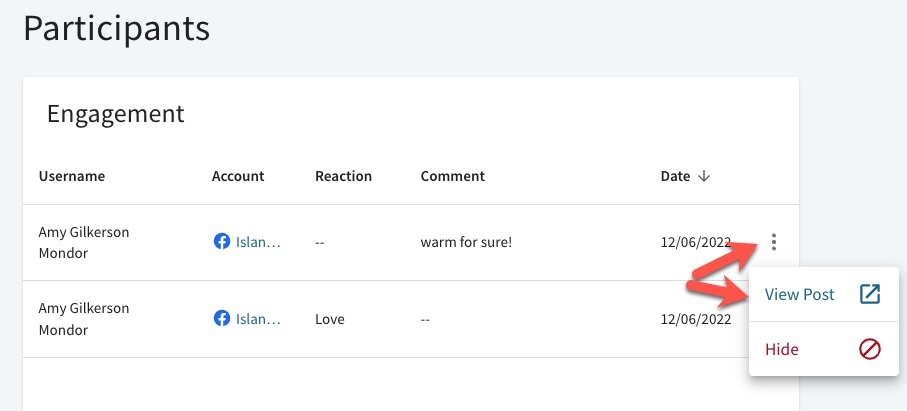 You may click the "Calendar button" for a full view of scheduled posts.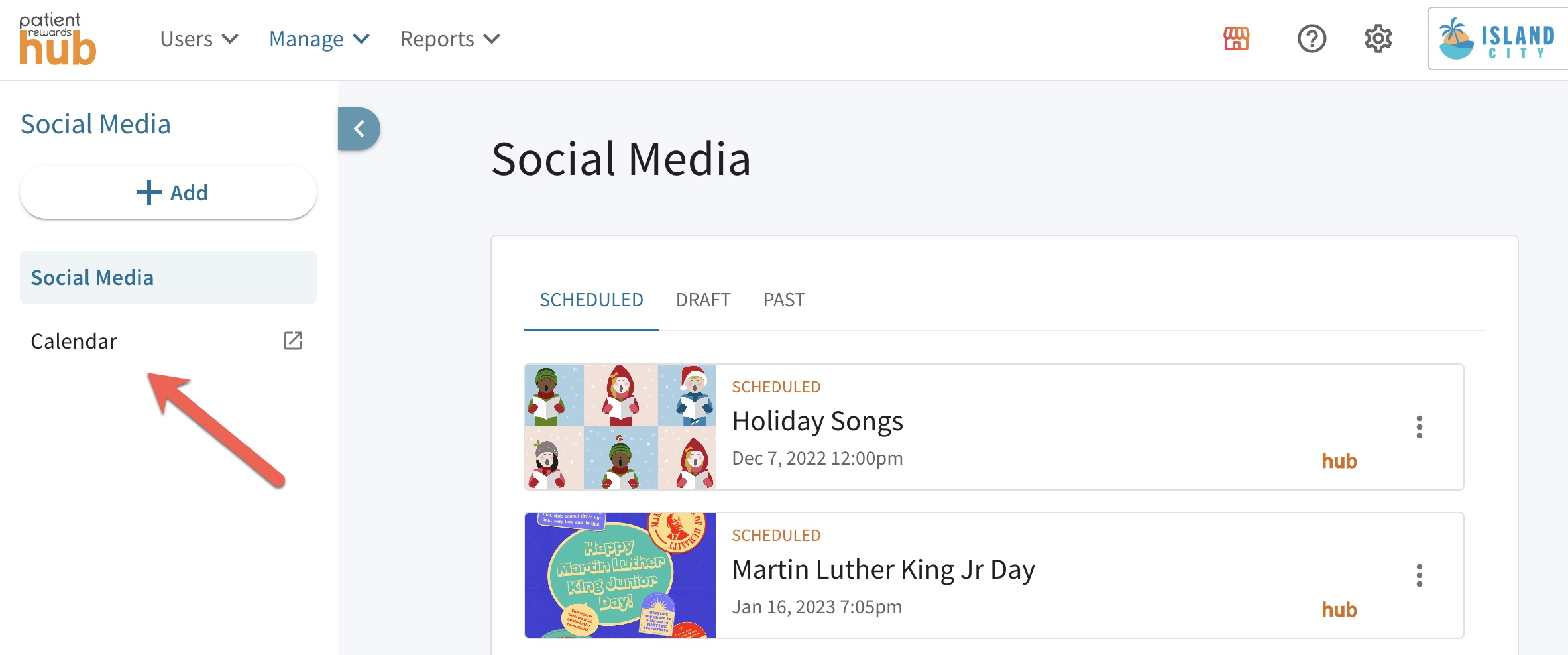 To control which Program Activities automatically post to your social media channels, please go to Settings> Social Media.

From here, you may toggle off any you do not wish to auto-post.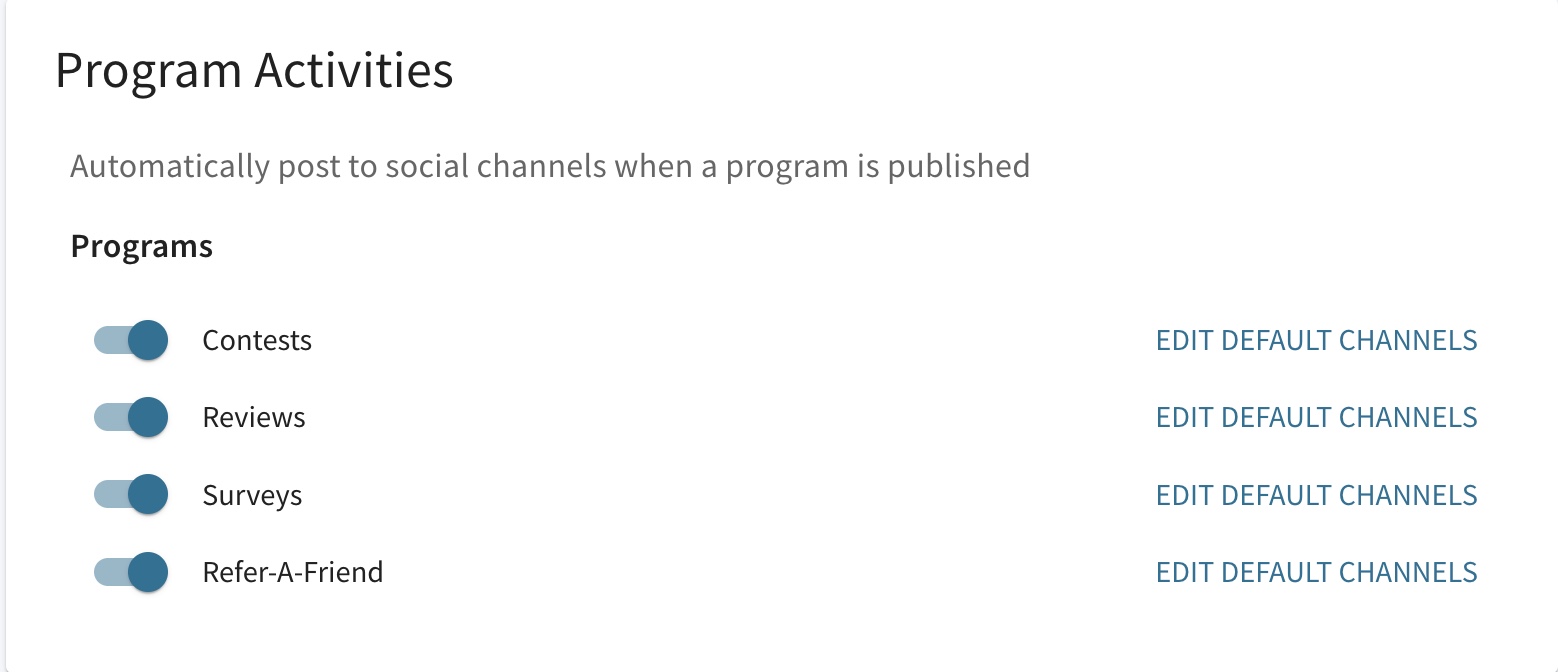 Social Media Manager-publish, schedule, and plan...  all from one spot!