Leads management is an important part of successfully managing your Hub. There are 3 ways leads come into your Hub: 1. through your Referral Campaign 2. self-registration 3. the "Contact Form".
You may view all leads by going to Members>Leads. From there, you can instantly see the lead source and click on the individual profile for more information.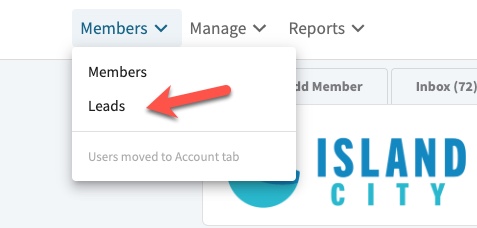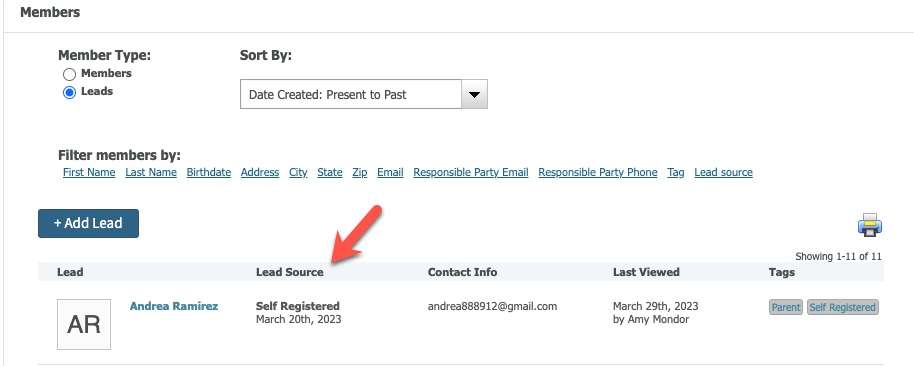 1. Referrals
When a lead comes in through your Referral Campaign, you are able to manage it from Users>Leads or by going directly to your Referral History under Manage>Referrals. Please click here for full details on analyzing referral shares and new leads.
2. Self-registration
On your micro-site under "Register" there is an option that says "I never received a number or code". If this option is clicked, the system will ask the person a few questions to find out more about who they are and why they are registering.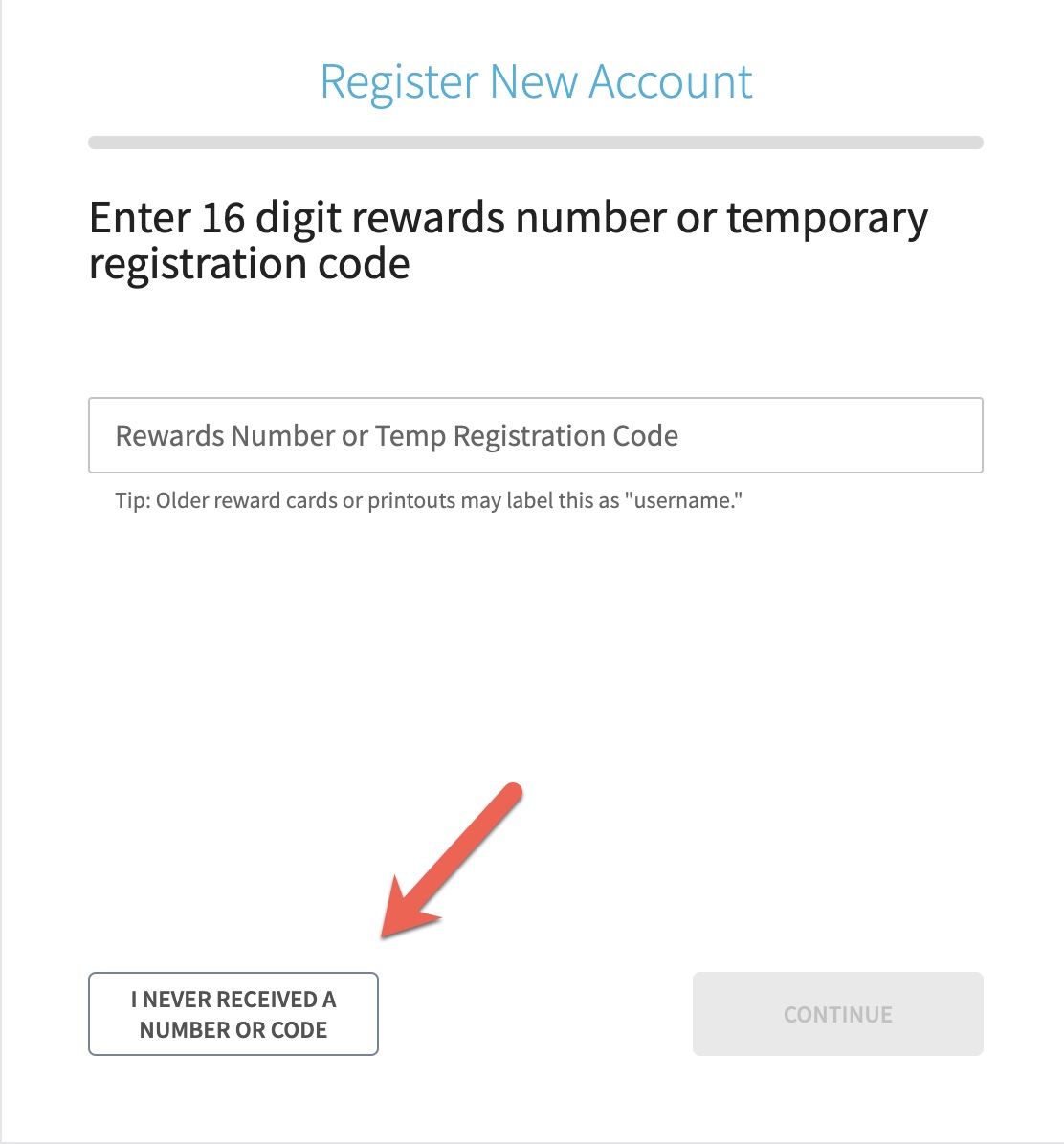 Existing member- Sometimes it is someone who is already a member of your program who has simply forgotten how to log in. In which case, when you see this lead profile, you may delete or merge into their existing account.
Parent- It could be a parent who is trying to link their children together. If so, convert them to a member and ensure they are tagged appropriately. Here are the steps for linking family members.
Lead- It could be a genuine lead. Great! Please go ahead and convert them to a member and tag them as a "Future Patient". Reach out to schedule a consultation and once they come in, all you'll have to do is update their tag! (Note- if you have an integration with your practice management software, the system should recognize the account and prevent duplicates. If you experience issues, please email us at support@practicegenius.com).
3. Contact Form
There is a "Contact Us" section on your microsite meant for new patient inquiries. Please treat these leads the same as self-registered leads.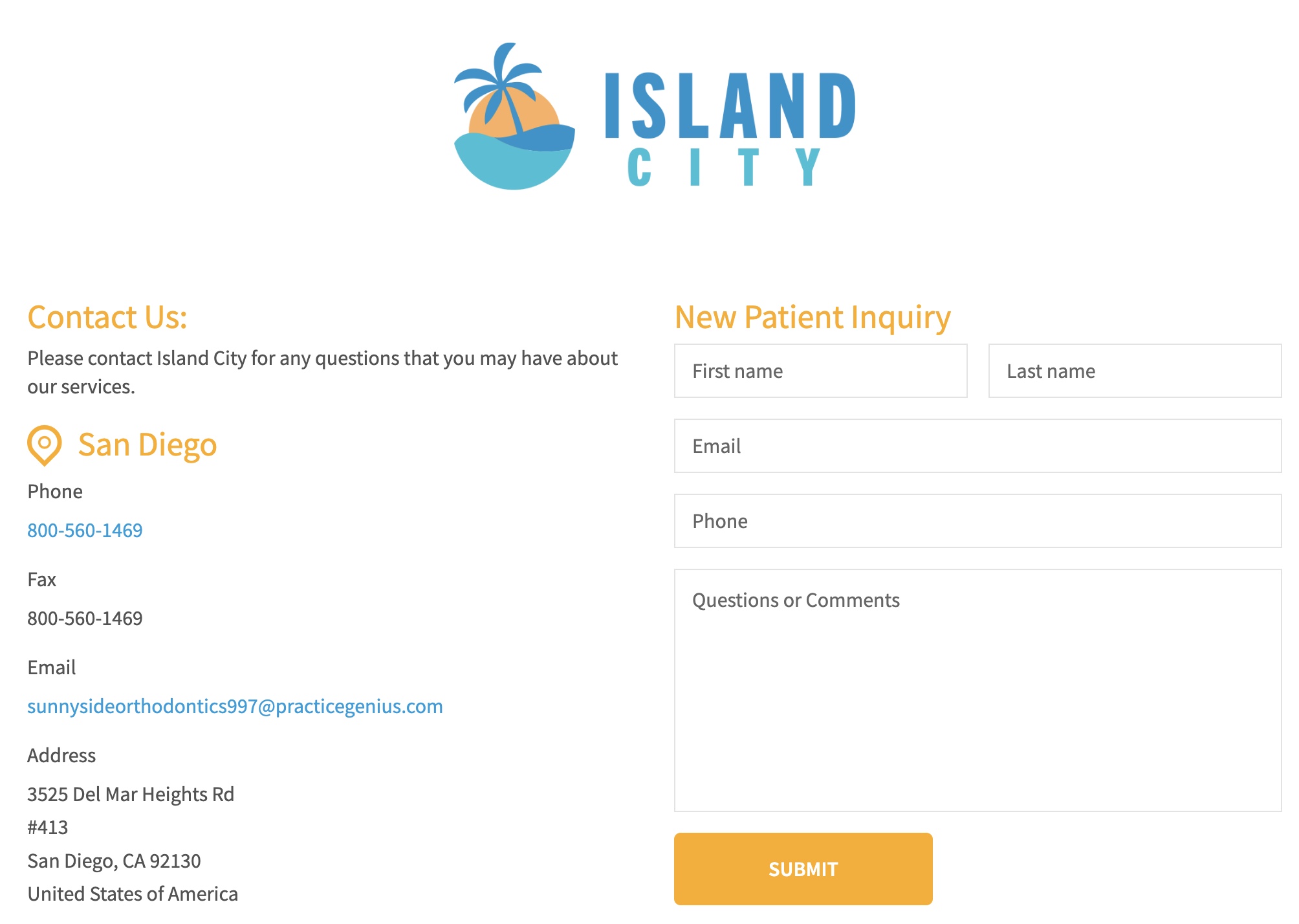 Converting a lead
Click the name of the lead you would like to convert.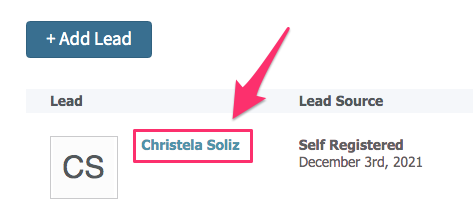 Click the "Convert to Member" button on the left side of the lead's profile.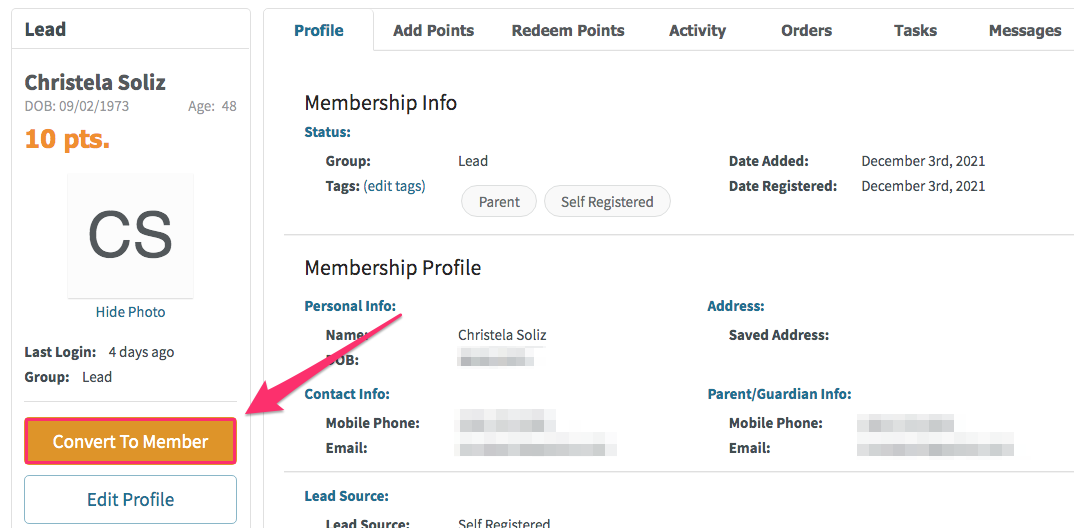 Click "Confirm" once you have reviewed all the information.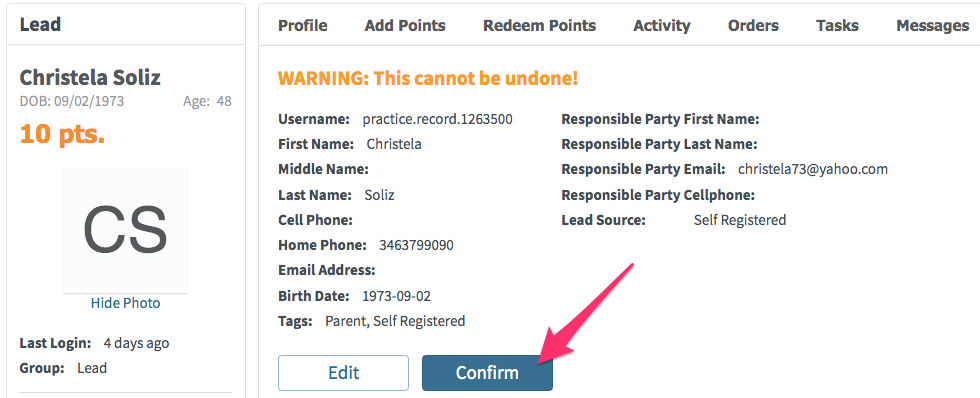 After the lead is converted, their profile will say "Member" at the top left, and the "Convert to Member" button will no longer be visible in the button list below.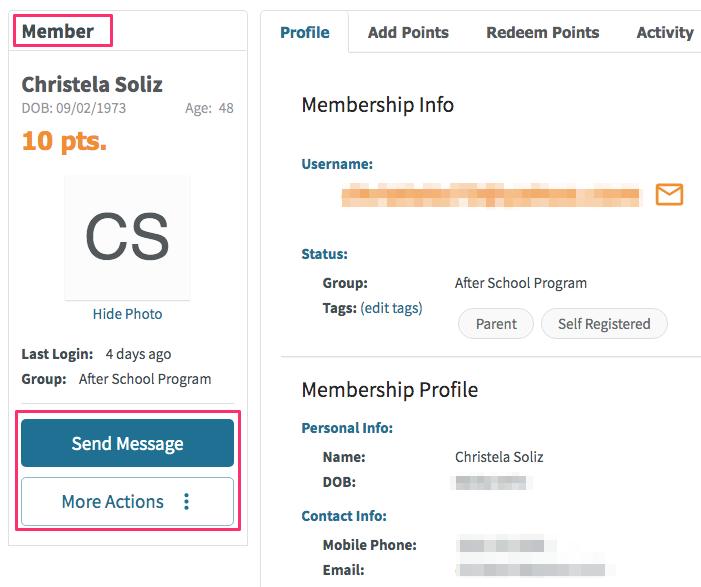 Manually adding a lead
There are times when it makes sense to manually add a lead into the Hub from an event or a message received outside of the Hub. From the Leads page simply click "Add Lead".
It's a good idea to add in as much information as you can, but the only required fields are:
First Name
Last Name
Status Tag
Click "Add Lead" to see their profile!
Adding a lead source to an existing member profile
You may always add a lead source to an existing member by going to their Profile tab and clicking the "Add Lead Source" button and choosing from the dropdown list.