Build excitement 🎉 for your promotion by posting on your social channels. Set up posts in Social Media where you can customize and schedule.
Simply click Social Post on the left.
Then click Set Up In Social Media.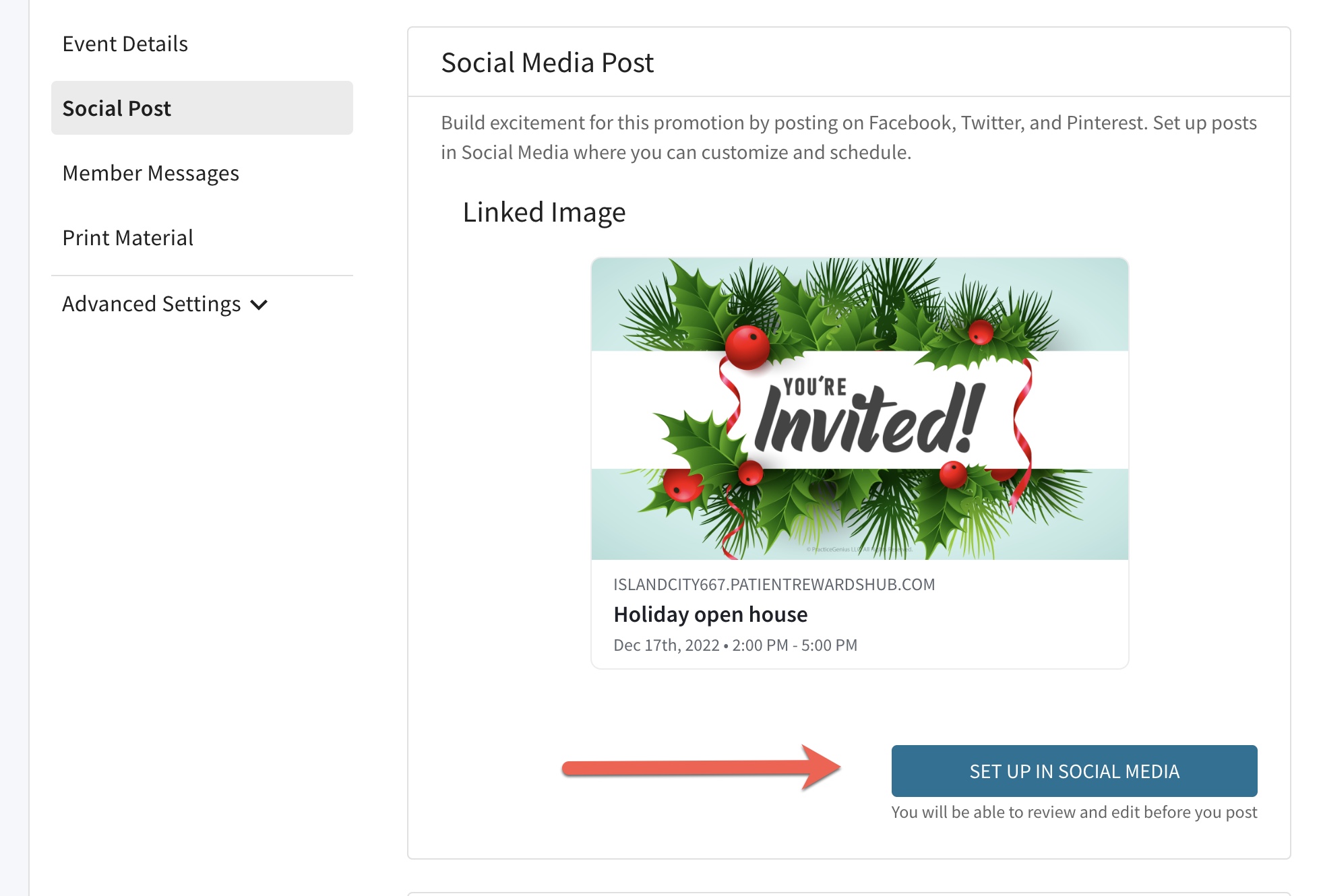 On the next page, choose which social media channels you would like to use, and when the post should appear on them. Click Schedule Post to finalize.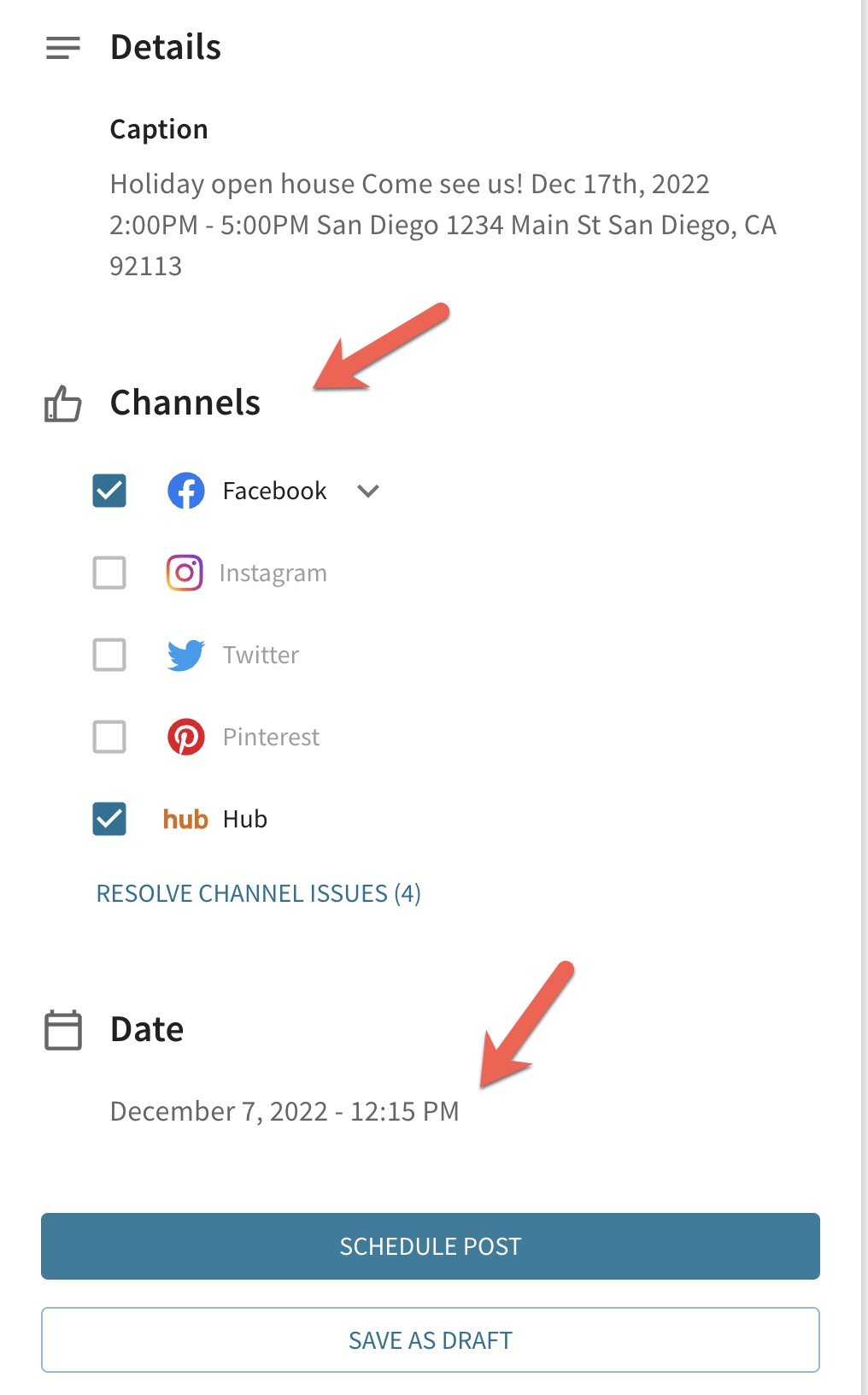 If you update the promotion in Promotion Manager or you'd like to change the publication date or edit the content of your post, simply go to Social Media and update your post.
Want to Publish on Additional Social Platforms?
If you would like to spread the word about your promotion on other social platforms. Click the Download Image or Email Image to Me buttons to get a copy of your promotional image.