Reviews are an excellent way for your local community to discover the best businesses in their area. With Hub Reviews, your members can leave you reviews to help their friends, family, and community discover you!
You will find a flyer attached to this article that you can print and put up in your office.
Use the steps below to set up your Hub review system so that your members can leave you reviews in the Hub.

Click the first
Select Reward Item
to set up the points your members will receive when they write a review in your Hub. Any review a member writes in the Hub will show up in the list below and you will have the option to publish it to your public Hub portal and connected social media channels.

Choose the category the reward item is in, and then the reward item itself from the dropdown menu. If the reward item you would like to attach does not already exist, you can create it from the Manage > Reward Menu page.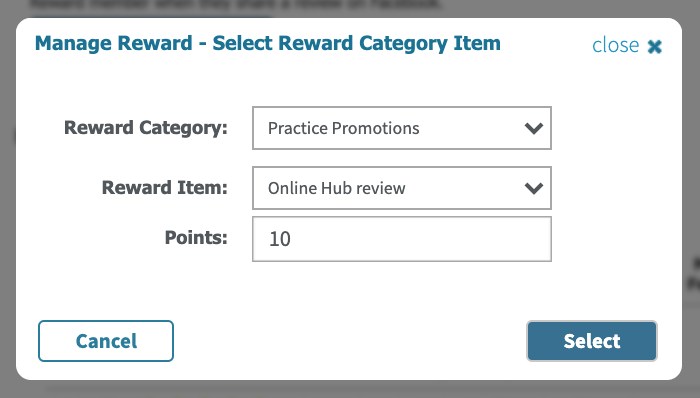 Finally, click the Select button to finish setup.
Repeat the same steps for the second Select Reward Item to set up the points your members will receive when they tell their friends and family about your business by sharing their review on their own Facebook page.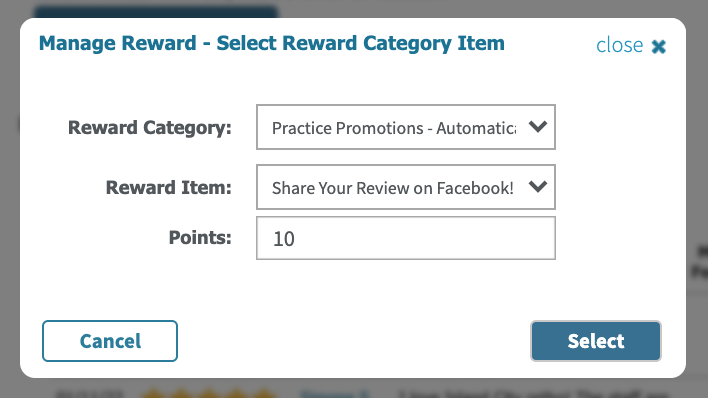 Publishing Reviews on Your Public Hub Portal
Once members have left you a review, it will appear in the Reviews Manager.
This page will show you the average rating of all reviews, the date of the reviews entered, the member's rating of your business, their message explaining their rating, and the Published status of their review.
To view even more details about a review, click on its publication status.

This page will allow you to publish an unpublish a review, and to decide whether or not it should be featured.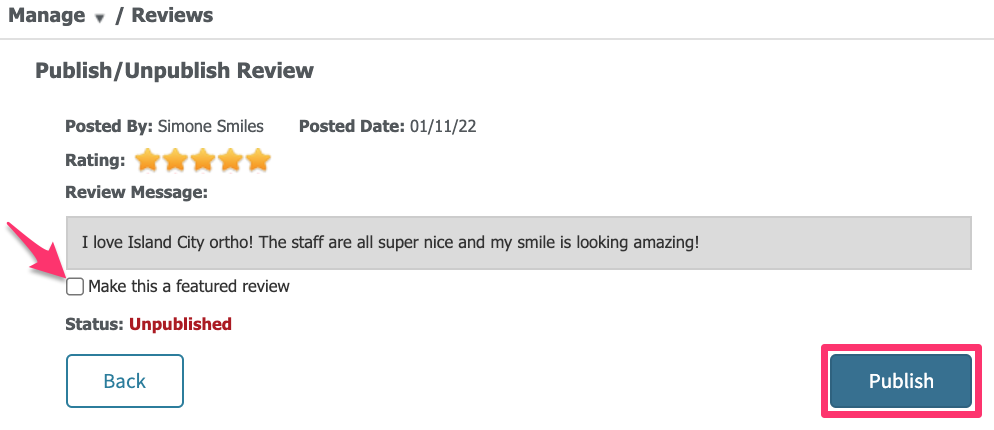 Publishing Reviews on Social Media
To control if Reviews automatically post to your social media channels, please go to Settings> Social Media.

You may toggle Reviews on or off.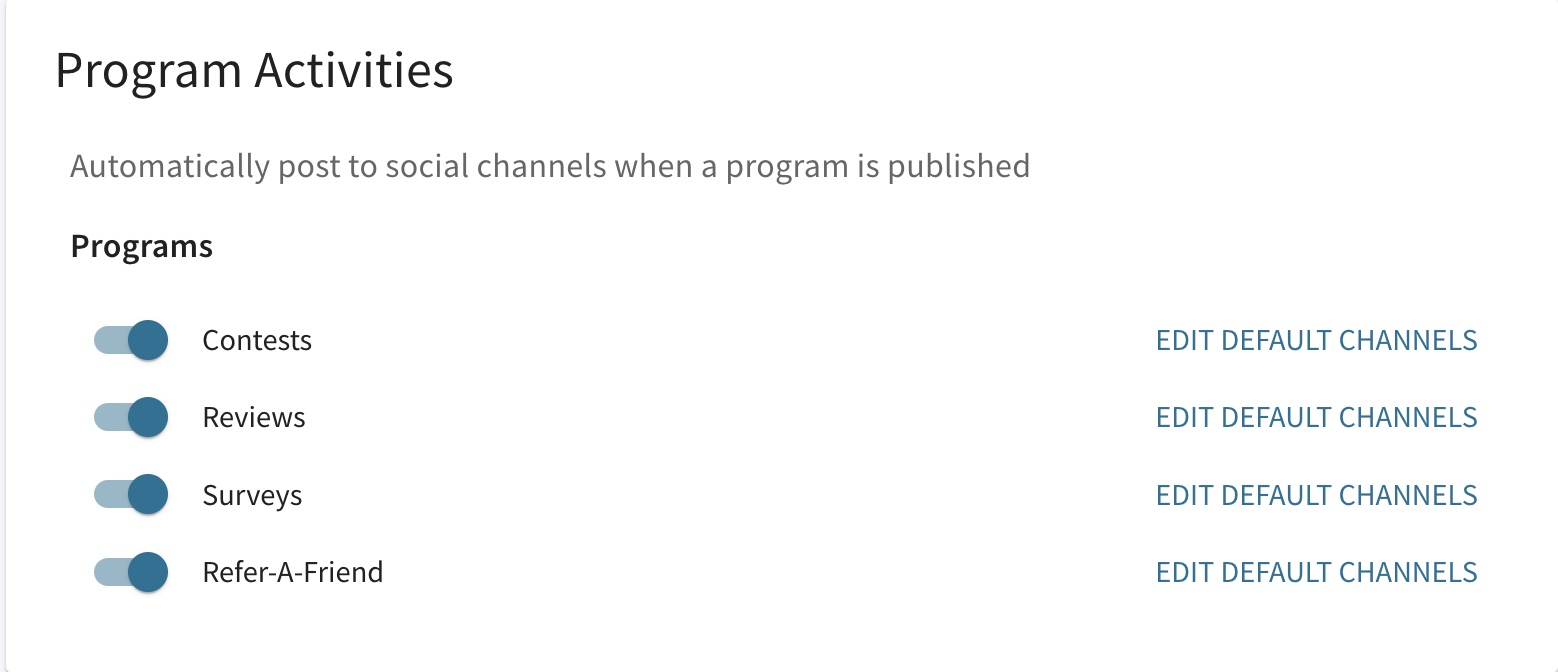 If you do wish for Reviews to automatically post, you'll click Edit Default Channels to choose where you want them to post and click Save.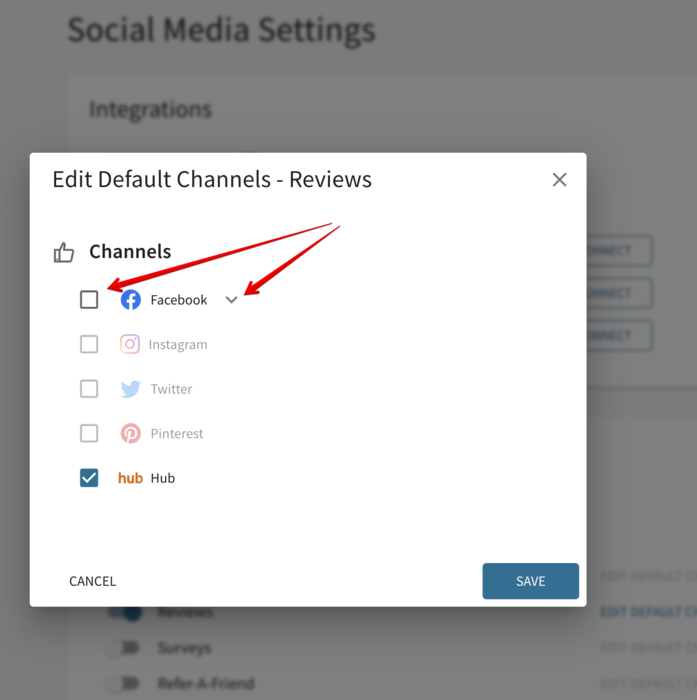 Once a review is published, it's scheduled to post to your social media channels the next day. You now have the ability to go into Social Media Manager> Scheduled and customize the review post with hashtags or a new caption if you wish.👏🏻
You may also reschedule it for a different time or delete if you do not want it to post at all.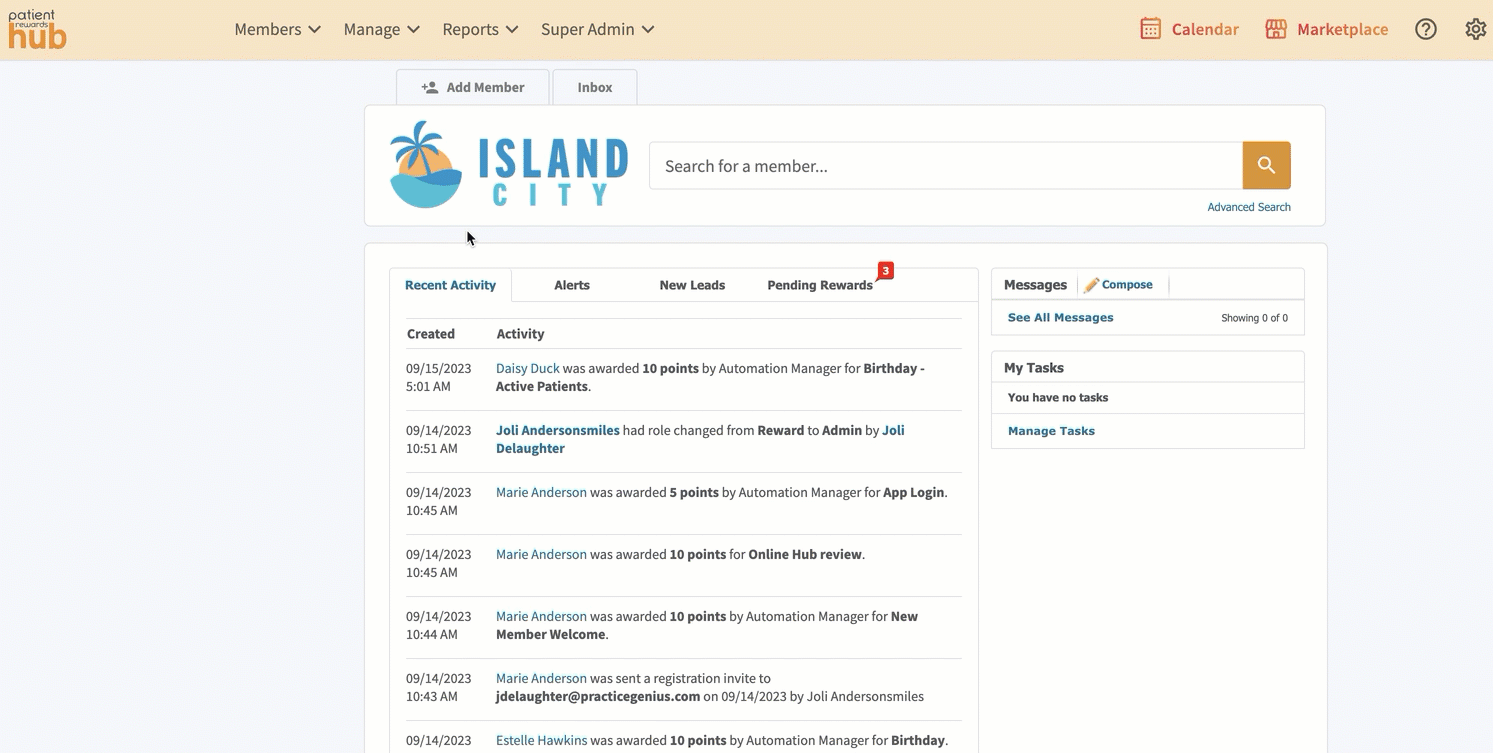 Take a look at these other articles to find out how you can connect your Google account and other social channels to prompt your Hub members to leave reviews on those pages as well.