When you connect your business' Instagram account to the Hub, Social Media Manager will be able to post content on your behalf. You will also be able to automatically reward your members for following you!
You can connect your Instagram account in a few easy steps. Before you begin, though, please confirm that you have the following in place:
You have an Instagram business account. Learn More
You are an Admin on your Facebook Page. Learn More
Your Instagram account is connected to your Facebook Page. Learn More
Once everything is in place, you can connect your Instagram account! Below are the steps for connecting your Instagram account with the Hub.
First, head to the Widgets page by clicking on the settings gear, followed by Social Integrations.

Click Instagram to go to the Instagram connection page.

Tap the Connect button.
Click Continue as [Your Name] to complete the connection process.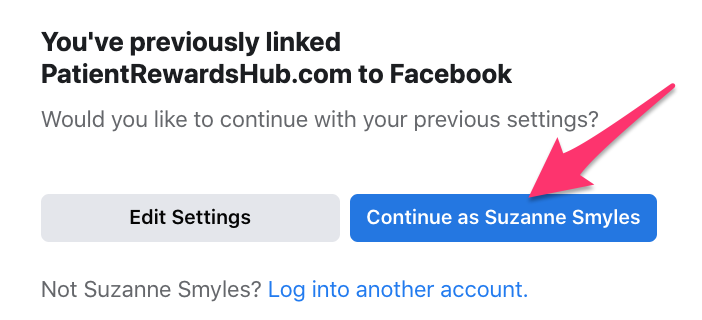 Once your Instagram account is successfully connected, your page will look like this!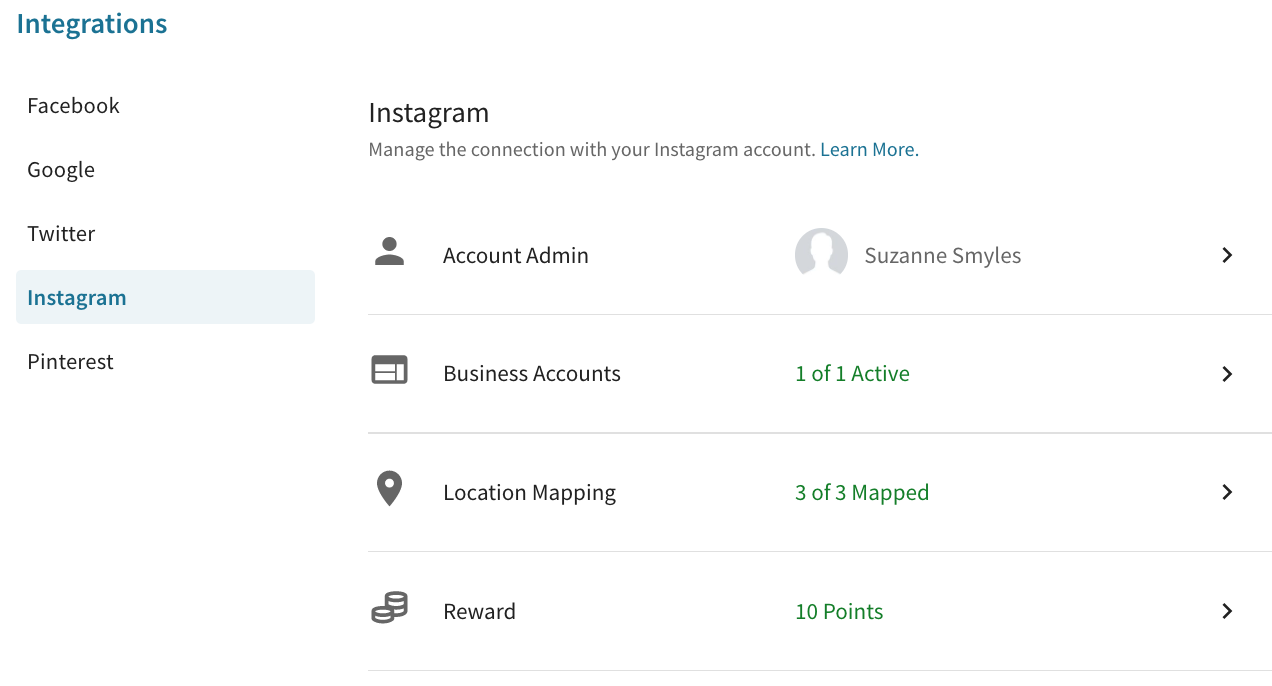 A Few Things to Note
If your Reward is missing and your page looks like the one below, please click the arrow to choose the correct reward from your reward menu. If you have questions regarding adding or editing your rewards menu, please click here for instructions.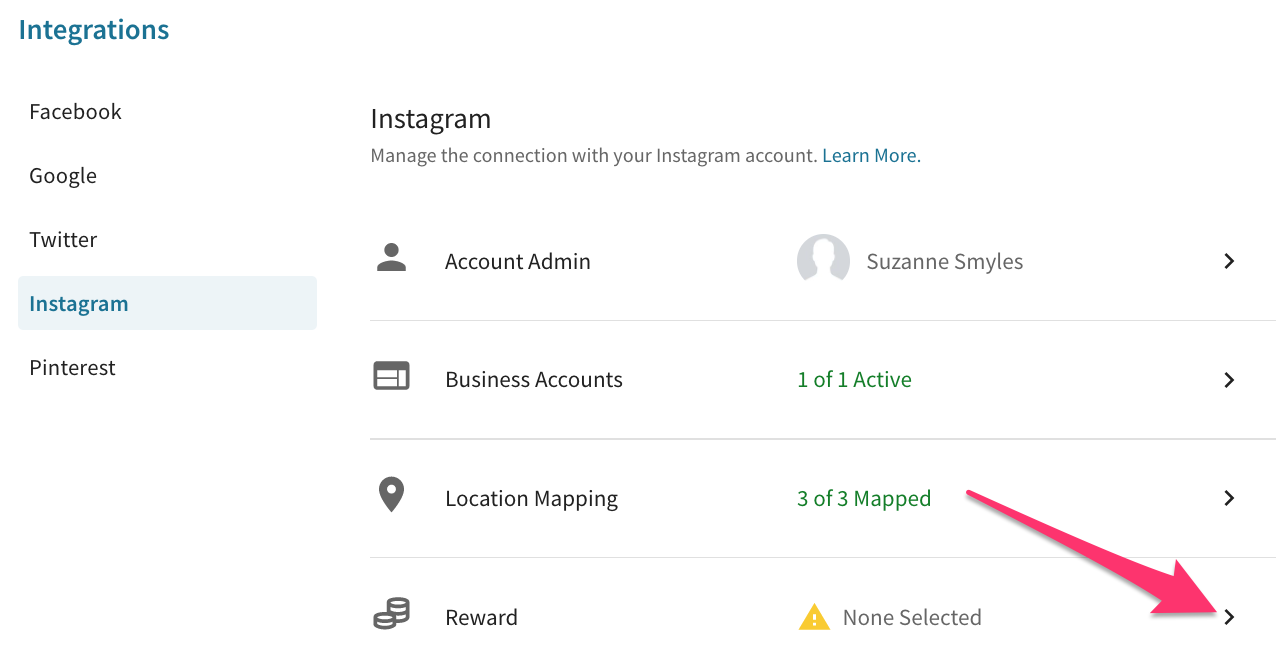 Also, there are some limitations on what kinds of social media content can be posted through this integration. Stories, multi-image posts, and videos are not currently supported, but will hopefully be available in the future.
For information on how to connect your Facebook page to the Hub, please click here.