Now that your campaign is launched, keep an eye on your Referral History page to ensure that your members and invitees are receiving their rewards.
Using the Referral History Report
The Referral History page offers a ton of helpful information, including:
When you received the lead
Who the lead is (and their parent, if applicable)
How to contact them
Which campaign they were invited through
Who referred them
When your office last interacted with them
This page will also tell you whether or not the invitee and their referrer have received their prizes yet under the Fulfillment column:
No Buttons - The lead needs to converted to a 'member' before they can receive their prize

Grey "Fulfilled" Buttons - These prizes have been awarded

Blue "Fulfill" Buttons - These prizes have not been awarded

Fulfilling a Prize
Before an invitee can receive their reward, they will need to officially become a member of your Hub. To accomplish this, find their name in the list and click on it to go their account.

Click Convert to transform them from a lead to a full-fledged Hub member.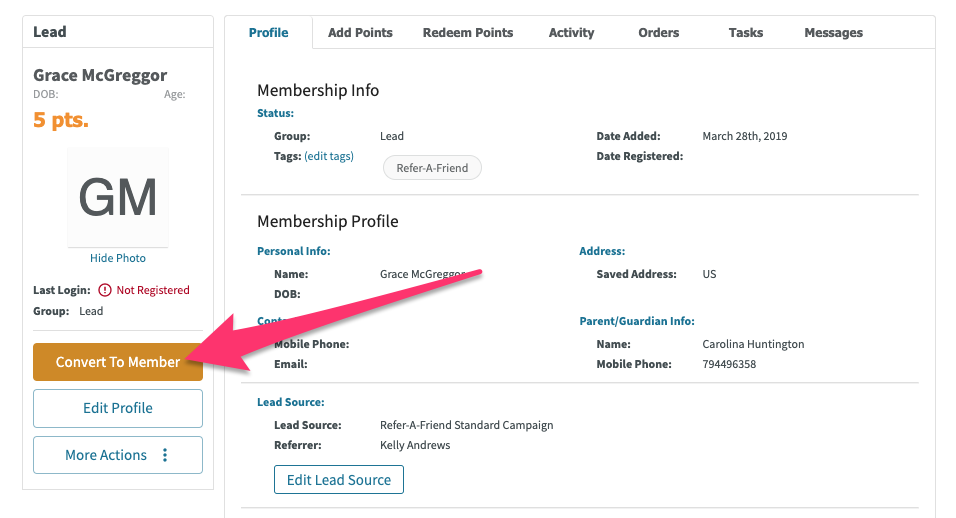 Click Confirm if all the details are still correct, or Edit to update the profile before converting.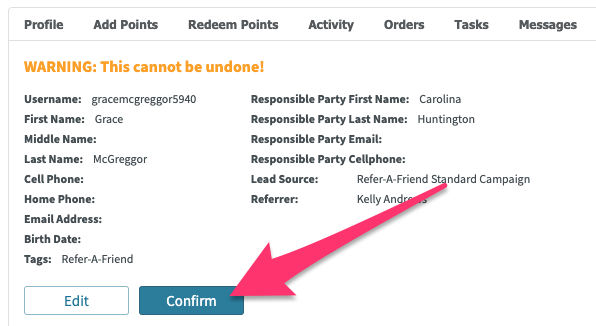 Choose to either fulfill their prize now or later.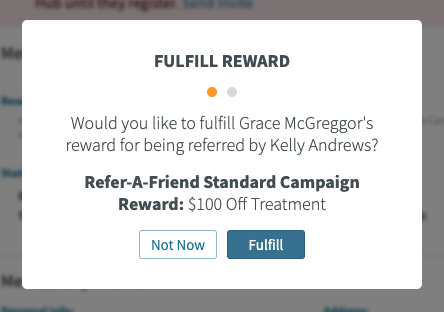 If you fulfill the prize immediately, you will instantly receive confirmation. If you choose to do so later, you can always come back to their profile to fulfill it, or fulfill it from the Referral History page later, at your convenience.