If you're looking for a way to boost your engagement and referrals, try launching a Seasonal Campaign!
Seasonal campaigns temporarily override your Standard Campaign and allow you to:
Highlight an offer during a period of time

Increase referrals during a specific period of time

Test different rewards and messages to see what works best

Generate valuable performance data that will help improve your Standard Campaign
Let's schedule one now!
Step 1: Go to the Seasonal Campaign Page
To get to the Referral Manager page, hover over the "Manage" tab at the top of the screen click on "Referral Manager."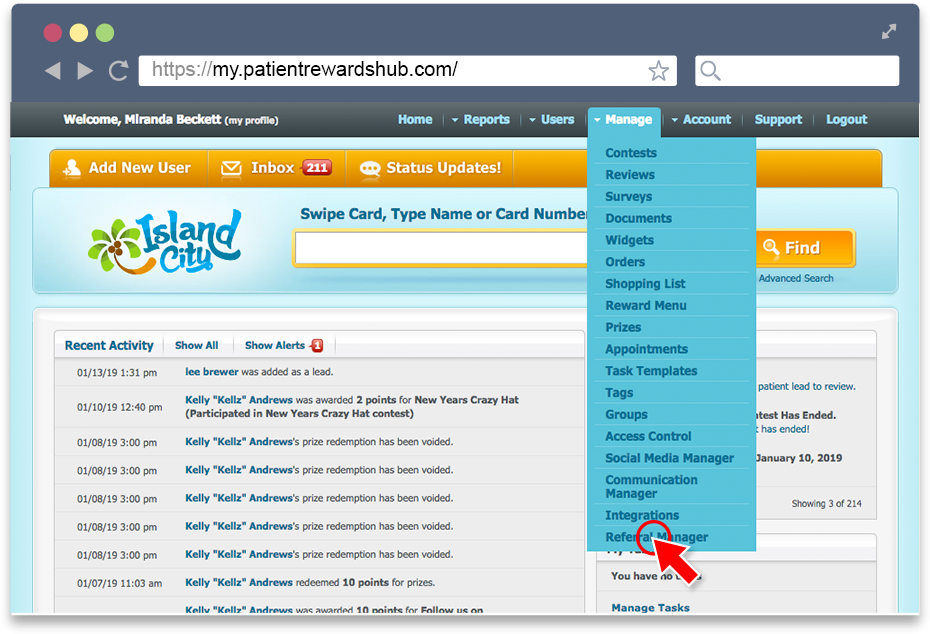 From here, click "Seasonal Campaigns" and the "Schedule New Campaign" button.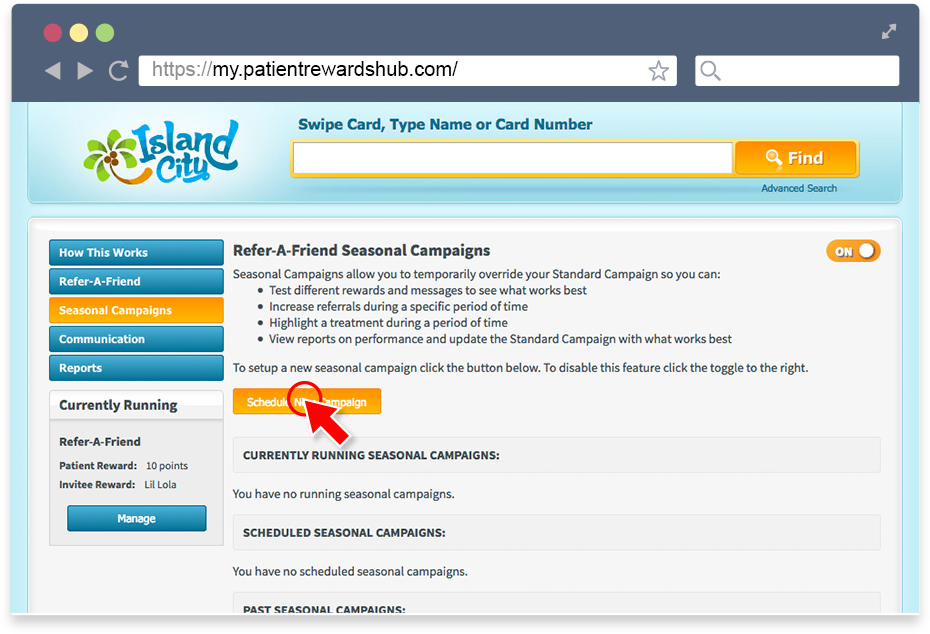 Step 2: Set a Name and Run Dates
Next, choose a name for your campaign, and set the start and end dates. During these dates your Standard Campaign will be paused so that your members only share your limited-time offer.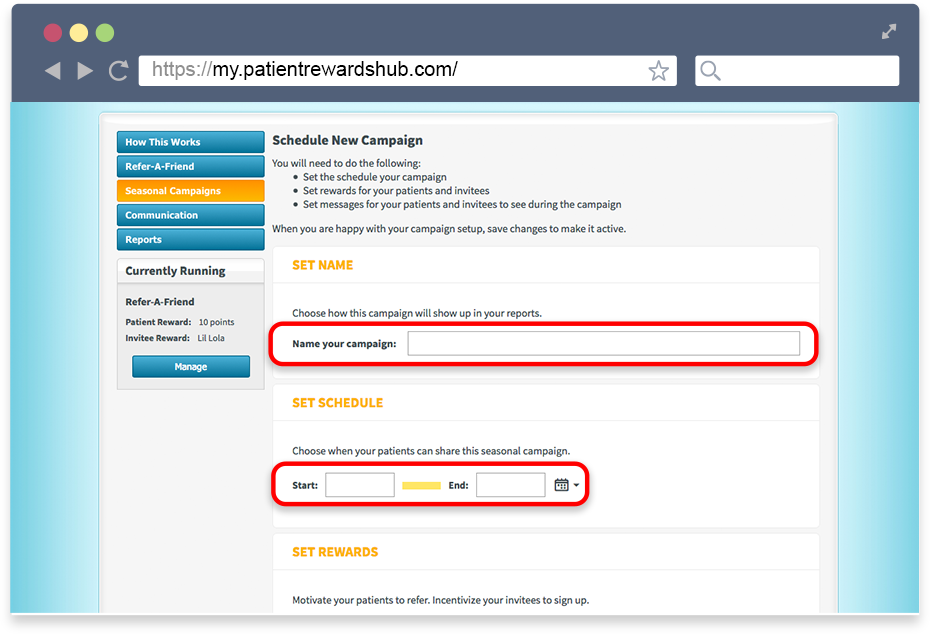 Step 3: Set Rewards for Members and Invitees
In the Reward section, you can choose how you would like to reward your members to refer their friends. To help you get a boost in engagement, we recommend that you offer a bigger reward here than members usually get through your Standard Campaign.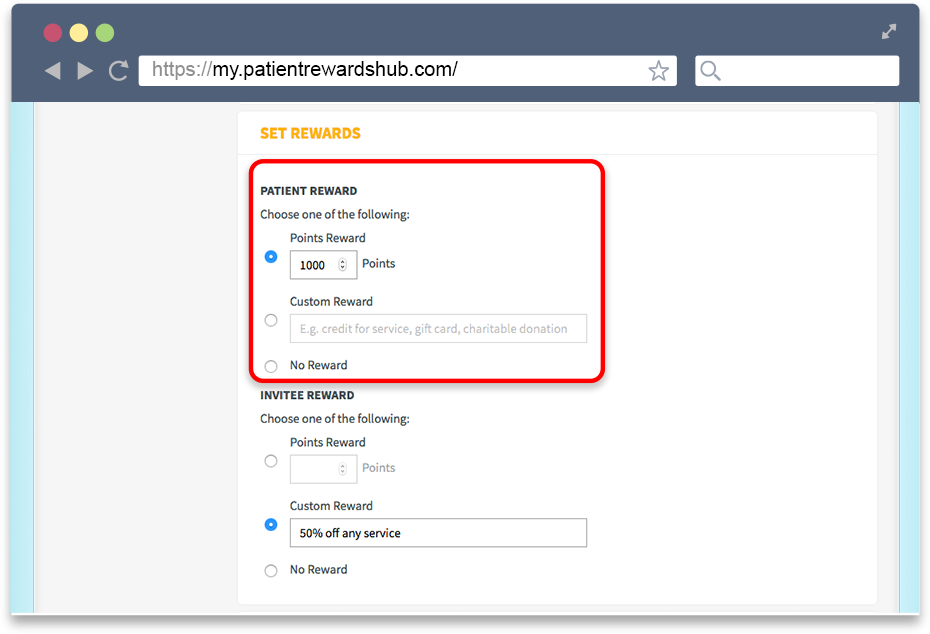 Next, scroll down to the Invitee Reward to choose how you would like to reward any new lead who signs up with your business through this campaign. Don't forget to make the reward different from your Standard Campaign so you can see how it affects how many referrals you get.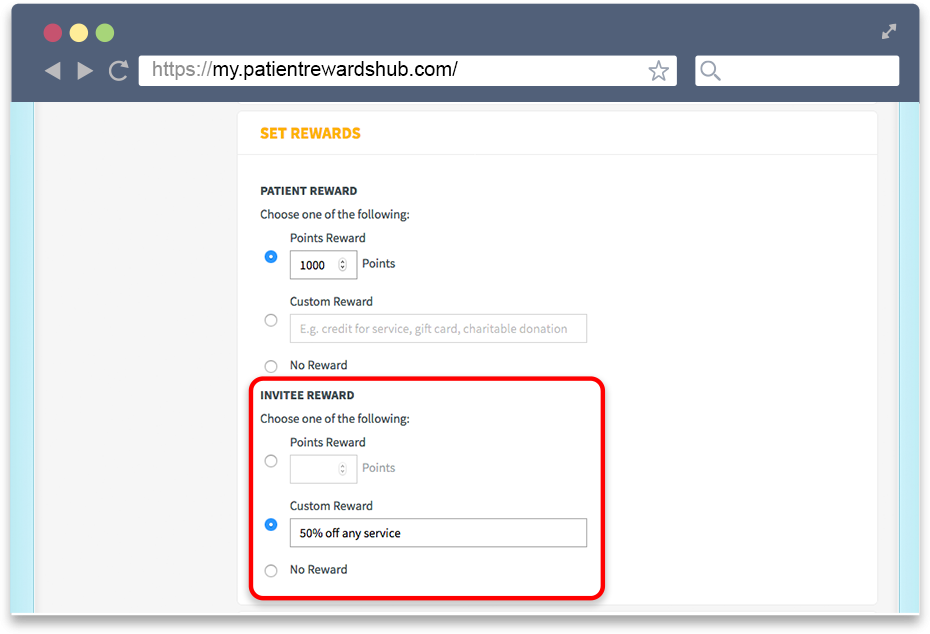 Step 4: Set Messages for your Members
Now that your rewards are set up, scroll down to the Advanced Settings section. This is where you can review the visuals and messages that will be shown to members and leads.
Here's a quick guide to each page's purpose:
Patient Share Page
Gets members excited about your limited time offer


Patient Message to Invitee
Helps members explain the offer to their invitees


Invitee Signup Page
Welcomes invitees to your business and captures their contact info


Invitee Signup Confirmation Page
Confirms to the invitee that they have successfully signed up for the offer!
To start, open the "Patient Share Page" section.
We've already pre-loaded all the content, so all you need to do is click the "Preview Page" button in each section to see what each message or page will look like as soon as your campaign launches.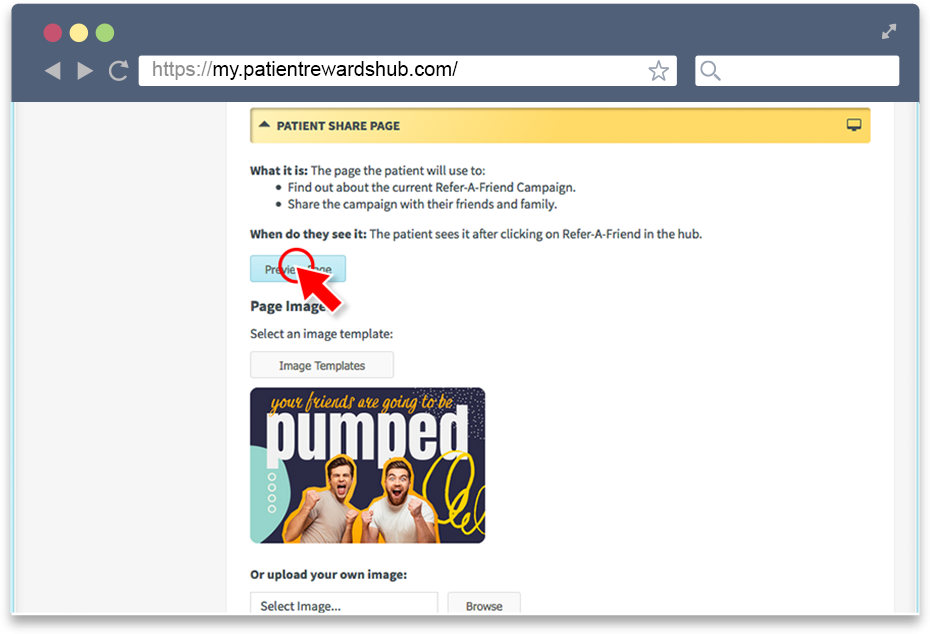 If you would like to adjust the image being used, open the Patient Share Page and select a professionally designed image from our Image Template library or upload your own by clicking the "Browse" button.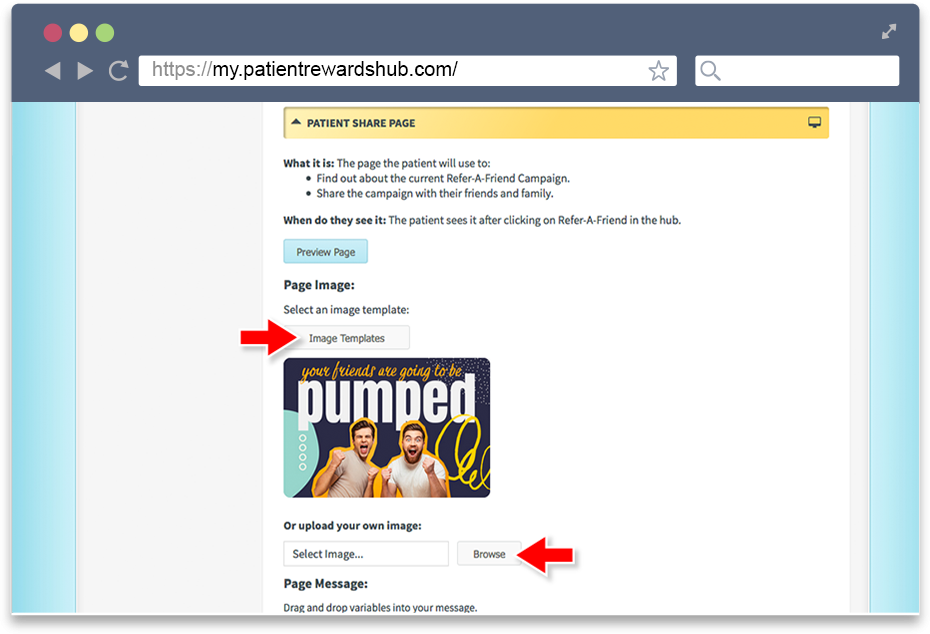 If you would like to customize the language in any of the messages, simply type new text inside the Headline and Message Body fields.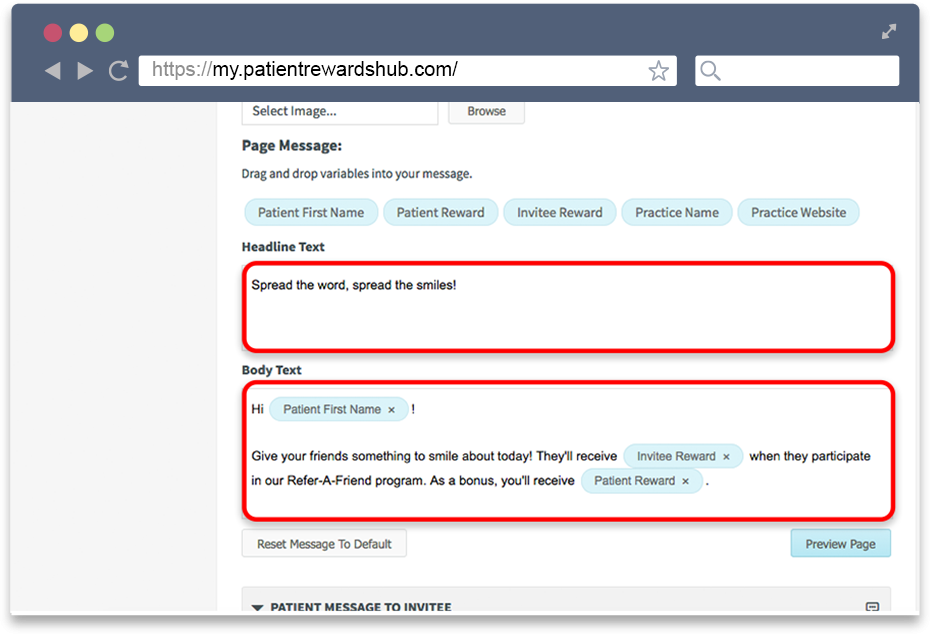 Click the "Save" button at the bottom once your changes are complete.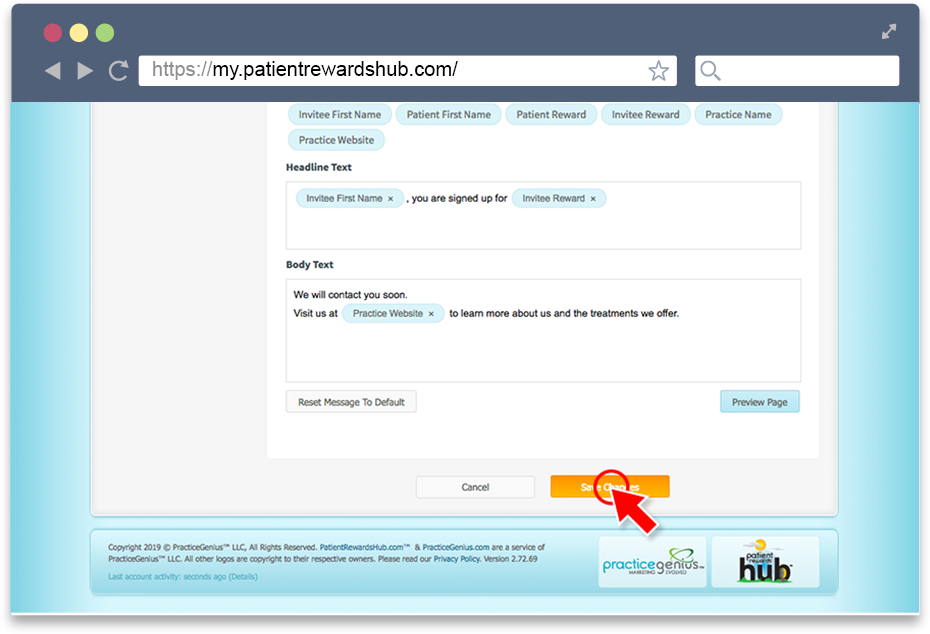 Congratulations!
Your new Refer-A-Friend Seasonal Campaign is scheduled!