Let's get ready for the changing season!

November's Hub Action Plan is stuffed with a Black Friday deal and tips that will have members feeling ready to spread the joy of the season.

Are we on a roll? You butter believe it!
[Webinar Replay] Hub for the Holidays 🎃 🦃 🎁

During this webinar, we shared three marketing campaigns that help drive revenue, connect with community partners, and get everyone involved in your philanthropic endeavors.

How to maximize a candy buy-back event
Implementing a Black Friday referral campaign
Promoting point donations with a Season of Giving promotion
REFERRALS

Seasonal referral campaigns are a great way to remind members that you offer rewards for referrals. We recommend creating a new seasonal campaign once every 2-3 months. Your standard campaign will automatically begin again once your seasonal campaign ends.
💡 Tip: Check Referral Manager to make sure you have a standard or seasonal campaign running so you never miss a referral
Schedule a Black Friday referral campaign during the month of November to add new leads to your holiday season. We recommend offering one of your best incentives of the year to meet the expectations of a true Black Friday deal. Keep the window of opportunity short, and lead up to the deal with a teaser promotion.

>>>>

🛠

Click here for instructions to build this REFERRAL

🛠

<<<<
PROMOTIONS

Promotion Manager is the perfect tool to help spread the word about all of your special events and offers. You'll find professionally designed graphics or upload your own. Once published, Promotion Manager really gets to work – creating a landing page, in-app message, social media posts, and print-ready flyers you can share with members and the public. And it can all be created in minutes!
SURVEYS

Surveys are an easy way to gather feedback from members while adding to the fun of your rewards program. Ask multiple choice or open-ended questions, or have your members rank their opinions on a scale.
💡 Tip: Notifications are sent at the start of every new survey so stagger their start dates to avoid multiple notifications in a day
Did you know you can redeem your points for gift cards in the Hub?
Who will you spend your points on this holiday season?
• Parents
• Siblings
• Best friend
• Someone else
• I'm going to treat myself 🙂
| | | | | |
| --- | --- | --- | --- | --- |
| | | | What do you and your friends and family do after your Thanksgiving feast? | |

Social Media Manager makes managing your Facebook, Instagram, Twitter and Pinterest accounts quick and easy. Approve articles from its Content Library, mix in some of your own content if you choose, review the Social Calendar, and you've got a month's worth of social media presence in minutes.

** NEW **
Attached at the bottom of this article are some Black Friday images to accompany the above promotion. If you are running this promotion, you can upload these images by going to Manage -- Social Media -- Add Content and upload the images accordingly.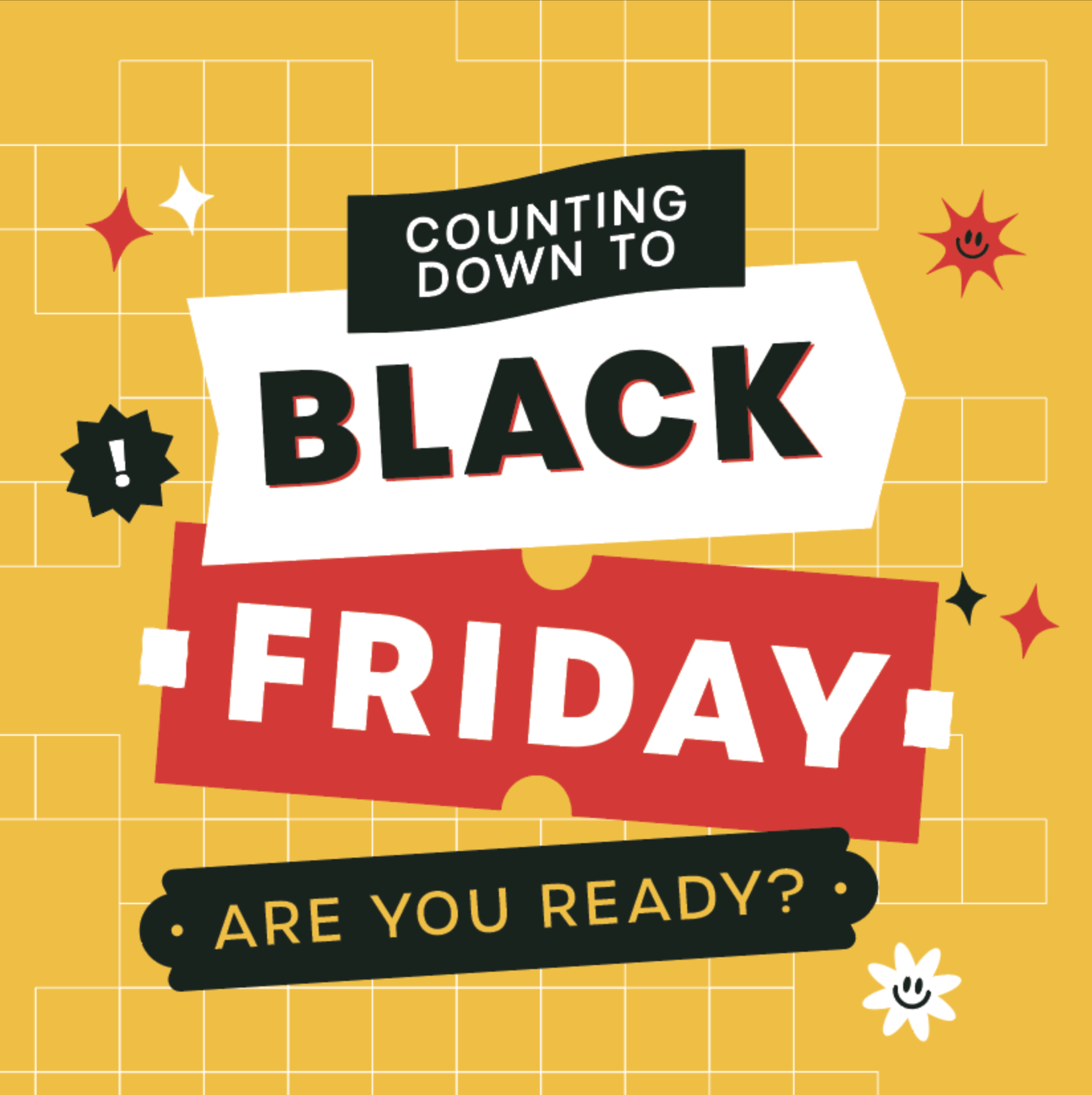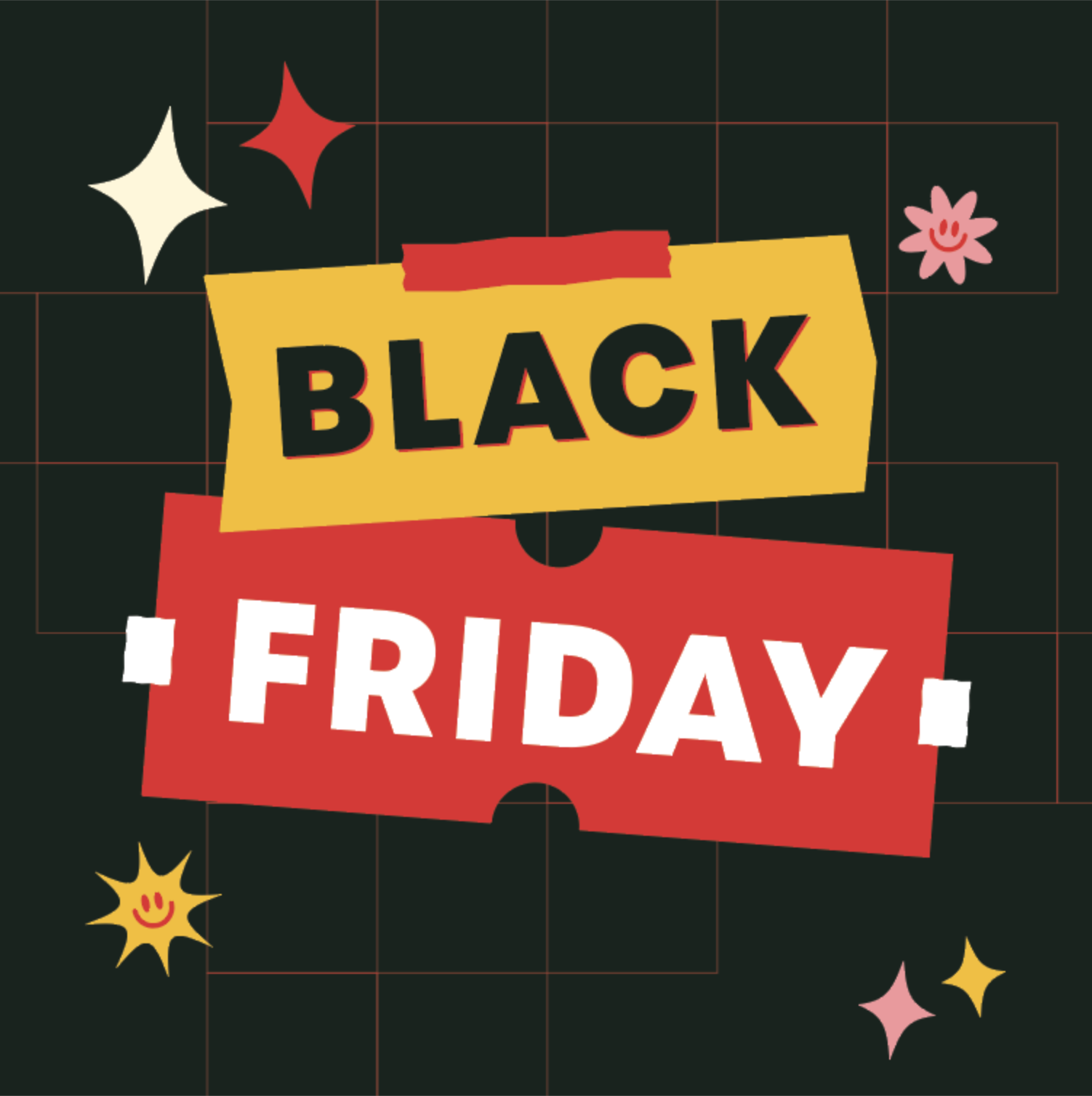 Contests are a great way to add fun to your rewards program, automatically add a few rewards points to participants' profiles to maintain member engagement, and keep you top-of-mind.
💡 Tip: Notifications are sent at the start of every new contest, so stagger their start dates to avoid multiple notifications in a day
Title: Holiday Hoopla

Start Date: 11/1

End Date: 11/30

Winner Prize: 100 points

Participation Prize: 2 points

⬇️ Click the links below to download graphics used in this month's Hub Action Plan ⬇️