The Marketing Calendar gives you a bird's eye view of all of your currently running and forecasted contests, surveys, social media posts, and other marketing content. 
To access it, click Calendar in the top navigation bar.

Once you're on the Calendar's page, you can see when content is scheduled in each of the following categories:
Contest
Survey
Referral Manager
Promotion
Social Media
Communication
Use the drop-down at the top right to switch between the "Week" and "Month" viewing modes, and click any row to expand it and learn more about the content scheduled. 

If you would like to add new content, you can click the Add button at the top left. 

To change the visibility or order of the categories you see on your calendar, update the list on the left.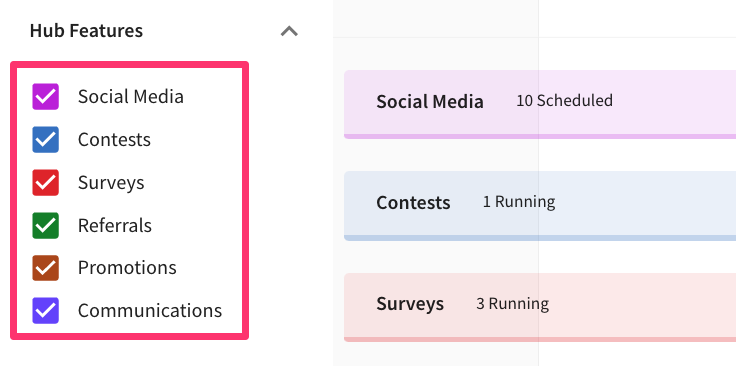 You can also go to Calendar Settings to change which calendars you view and the date format. 

After you expand a section, you can view, update, and delete content in the row by clicking on the content pieces you see.