Changing your business's information and updating your business locations can be accomplished in just a few steps.
Updating your Business Information
Click on your profile next to your business logo at the top of your page, and select "account"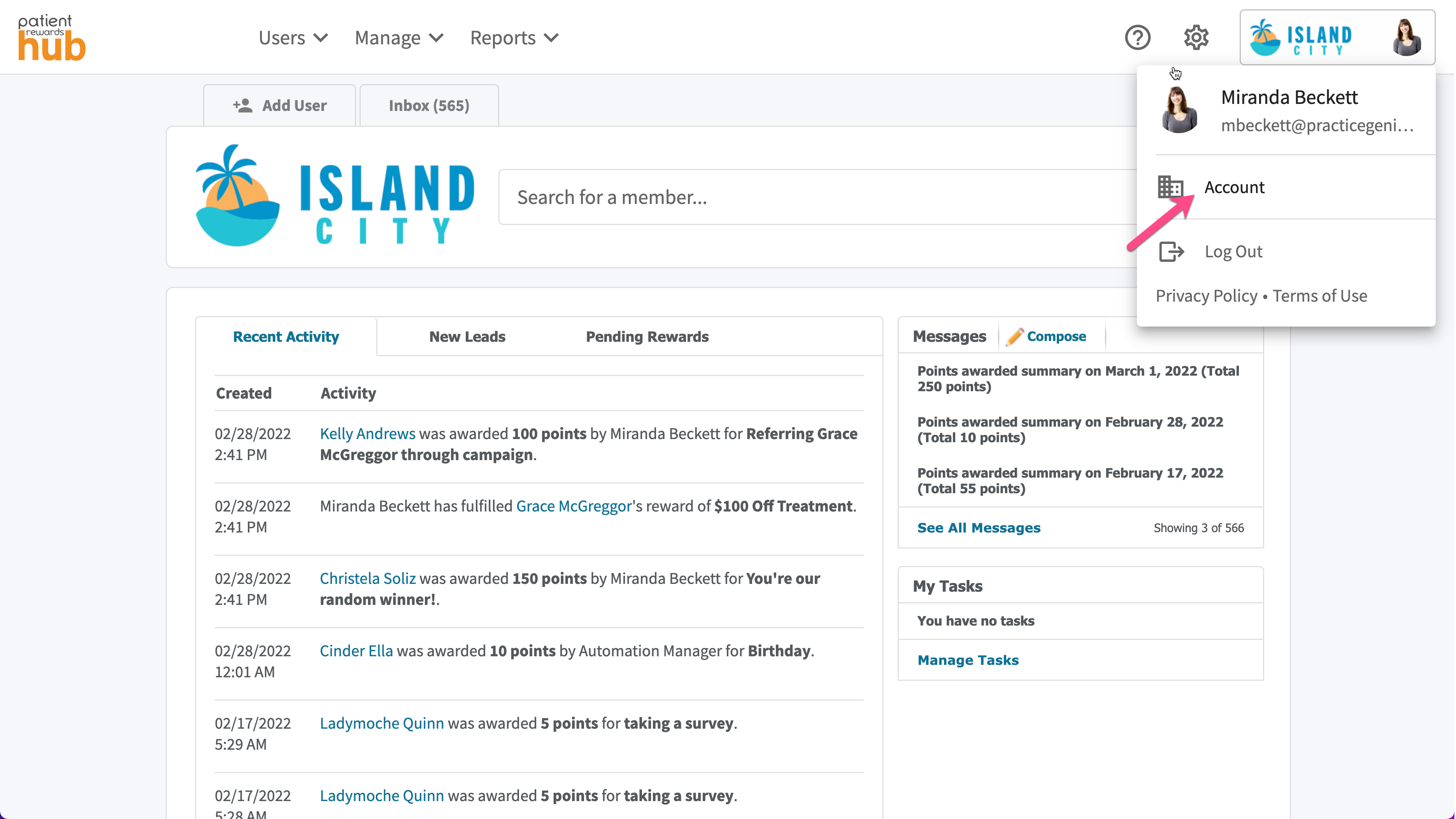 Once on the "Practice Information" page, provide the name, address, phone number, fax number, website URL, and brief descriptive statement for your business. This description will appear at the top of the About Us page on your patient portal.
Changing your Business Locations
If your place of business has changed locations, or is expanding to new locations, simply click on the "Practice Locations" button on the left side of the screen.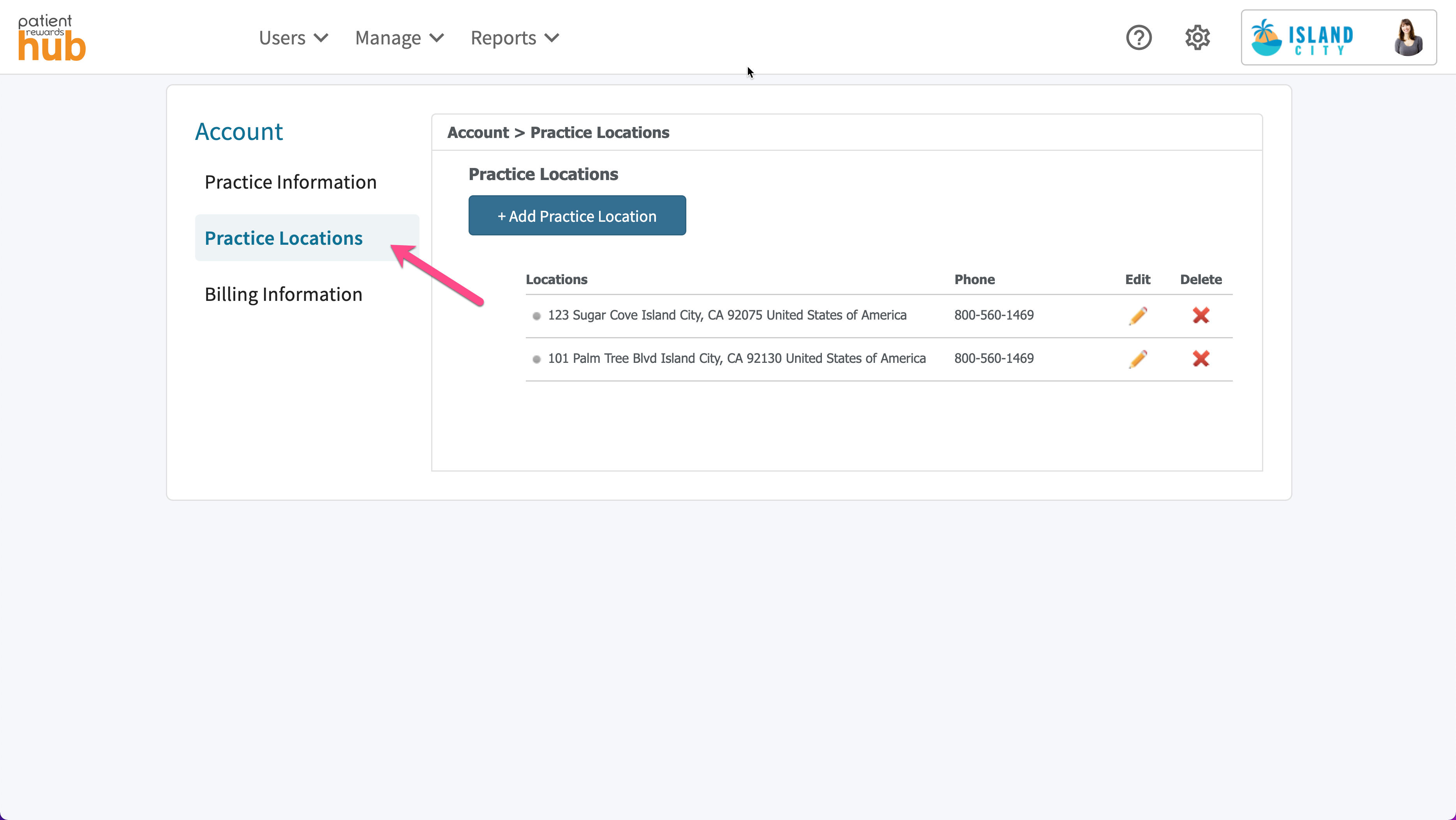 You can edit locations by clicking on the pencil icon and
delete locations by clicking on the red "x".
You can add a new business location by clicking the "Add Practice Location" button underneath the page header.
Your locations populate on your Patient Rewards Hub and are geolocated using Google Maps.