Converting a lead to a member only takes a few steps!
Start by clicking Users then Leads at the top right of your Hub's homepage.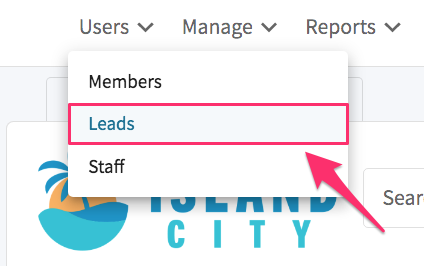 Next, click the name of the lead you would like to convert.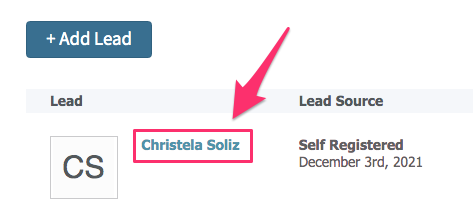 Click the Convert to Member button on the left side of the lead's profile.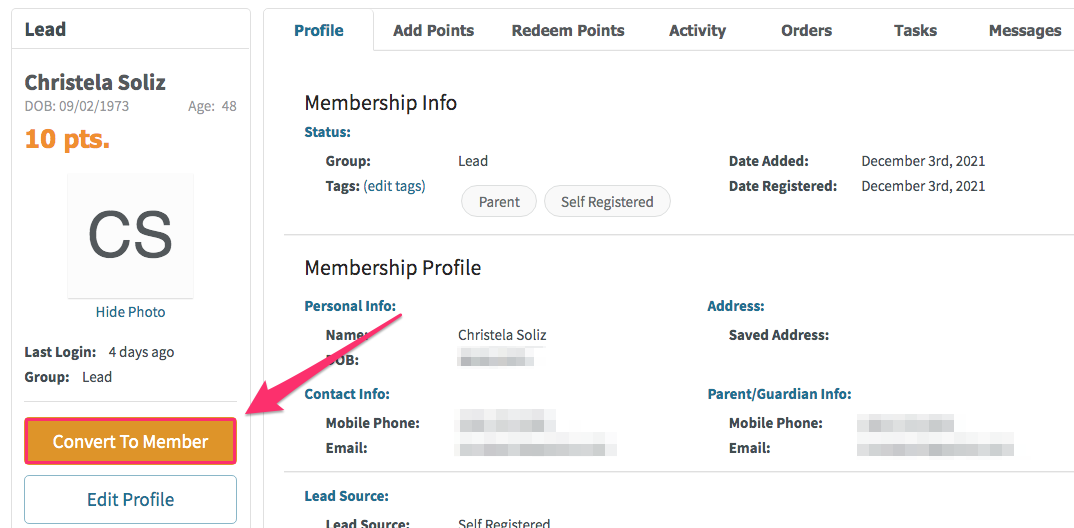 Click Confirm once you have reviewed all the information.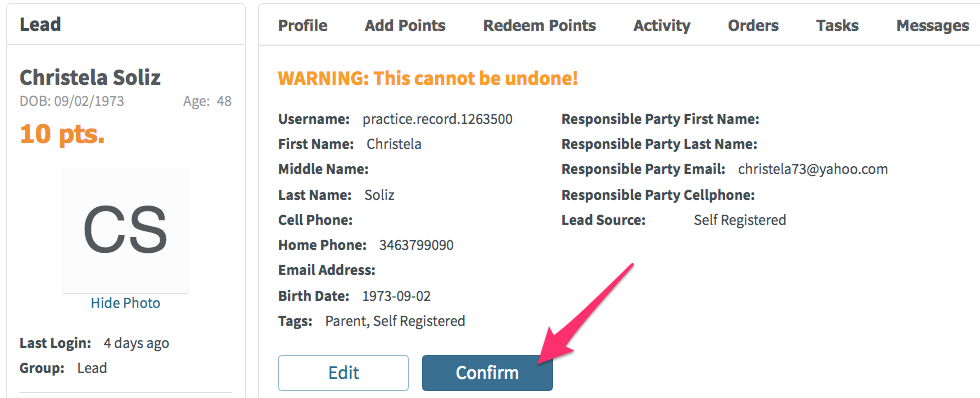 After the lead is converted, their profile will say Member at the top left, and the Convert to Member button will no longer be visible in the button list below.