December's Hub Action Plan is decked out in marketing ideas you can unwrap today!
Spread some holiday cheer this season with automated rewards points and a holiday wish to each of your members. Then keep the good will going with fun contests and surveys about holiday movies, memories and traditions.
Your special events and referral offers are sure to to be merry when the Hub encourages members to invite their family and friends, while social posts keep you on the nice list all month long.
Happy ho-ho-holidays! 🎁

'Tis the season for gifting! Use the Holiday Automation to wish your members a happy holiday and gift them rewards points. Here's a sample message using one of the several holiday-themed graphics available in the Hub. Modify the default language as you'd like, and set it to send on a specific date.

Are you holding a toy drive, food drive, holiday party or special sale for the holidays this year?

Promotions Manager is the perfect tool to help you promote your event.

There are dozens of graphics available to give your event or special offer a polished look – or upload your own graphics to make it your own.

Every promotion you create instantly creates a landing page, social media graphics, an in-app message, and print materials.

Promoting your holiday event has never been easier! 🎊

Title: Name That Holiday Classic

Start Date: 12/1

End Date: 12/31

Winner Prize: 100 points

Participation Prize: 2 points
Multiple Choice Survey:
Which one of these is NOT one of Santa's reindeers?
• Vixen
• Cupid
• Dancer
• Blitzen
• Rudolph
• Dasher
• Donner
• Prancer
• Blizzard
• Comet

Answer: Blizzard

santa_reindeer.png is attached to the end of this article
Text Answer Survey:
What is your favorite holiday movie?

santa_and_elf.jpg is attached to the end of this article

Scheduling a seasonal campaign with a new offer, graphics and content puts your referral program back in front of your members.

This holiday-themed campaign encourages members to refer friends and family to share and receive a special offer. Emails, in-app notifications, and social media posts are automatically sent on the day the campaign begins.
––––––––––– 🛠 Click here for instructions to build this REFERRAL CAMPAIGN 🛠 –––––––––––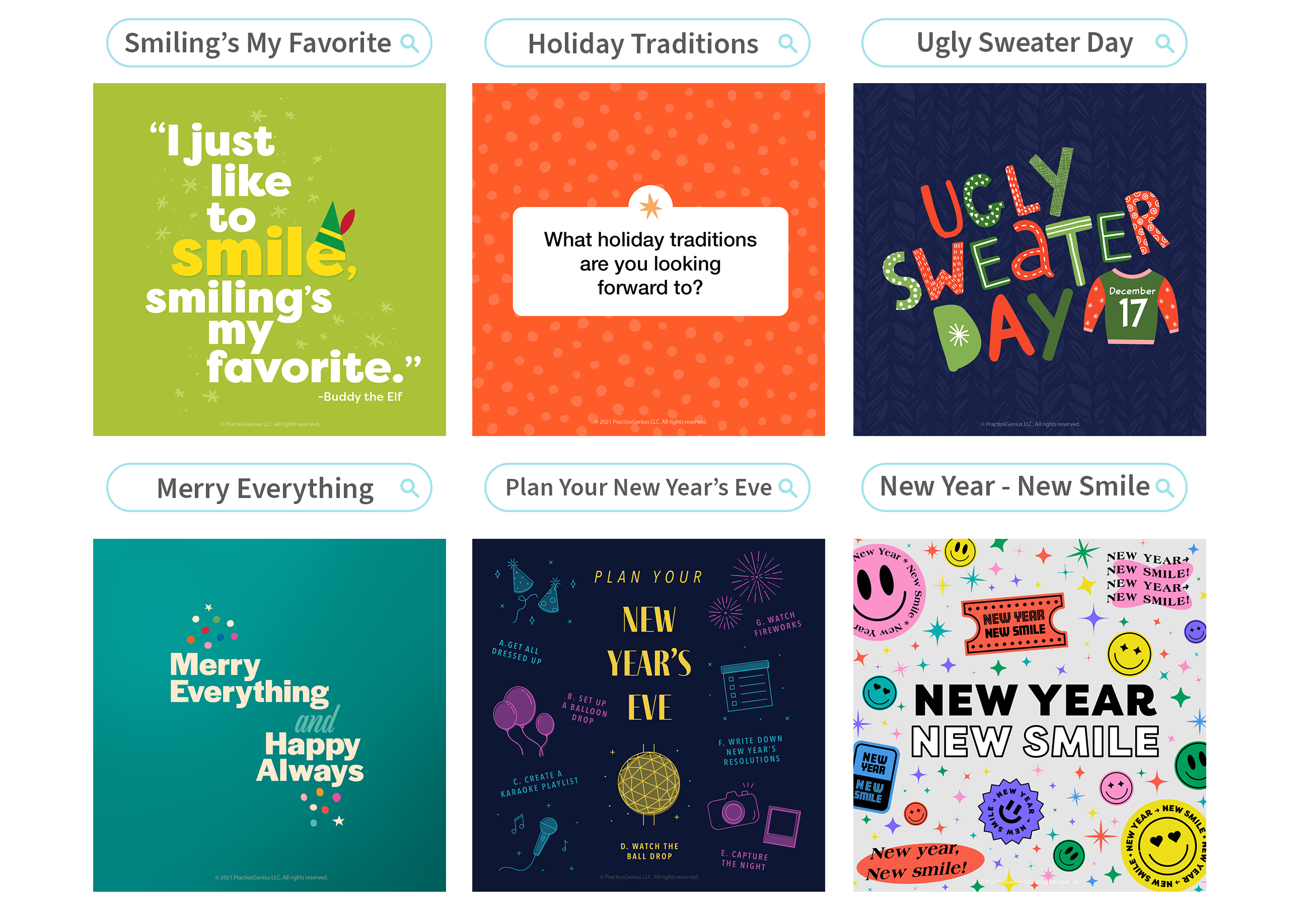 _________________________________________________________________________
MORE Monthly Hub Action Plans!
November 2021 | October 2021 | September 2021 | August 2021
July 2021 | June 2021 | May 2021 | April 2021
March 2021 | February 2021 | January 2021 | December 2020
Watch for December's Hub Action Plan to hit your inbox in mid-December!
_________________________________________________________________________