To add a new staff member, start by clicking the Add User button on the homepage of your Hub.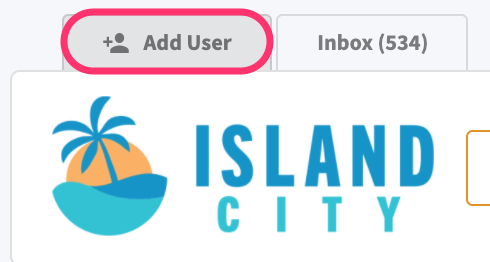 Next, click the Staff option on the left, and fill in the required information:
First name
Last name
Role
If you would like to give this staff member Admin rights, check the Admin box and input their Email as well
Username
Password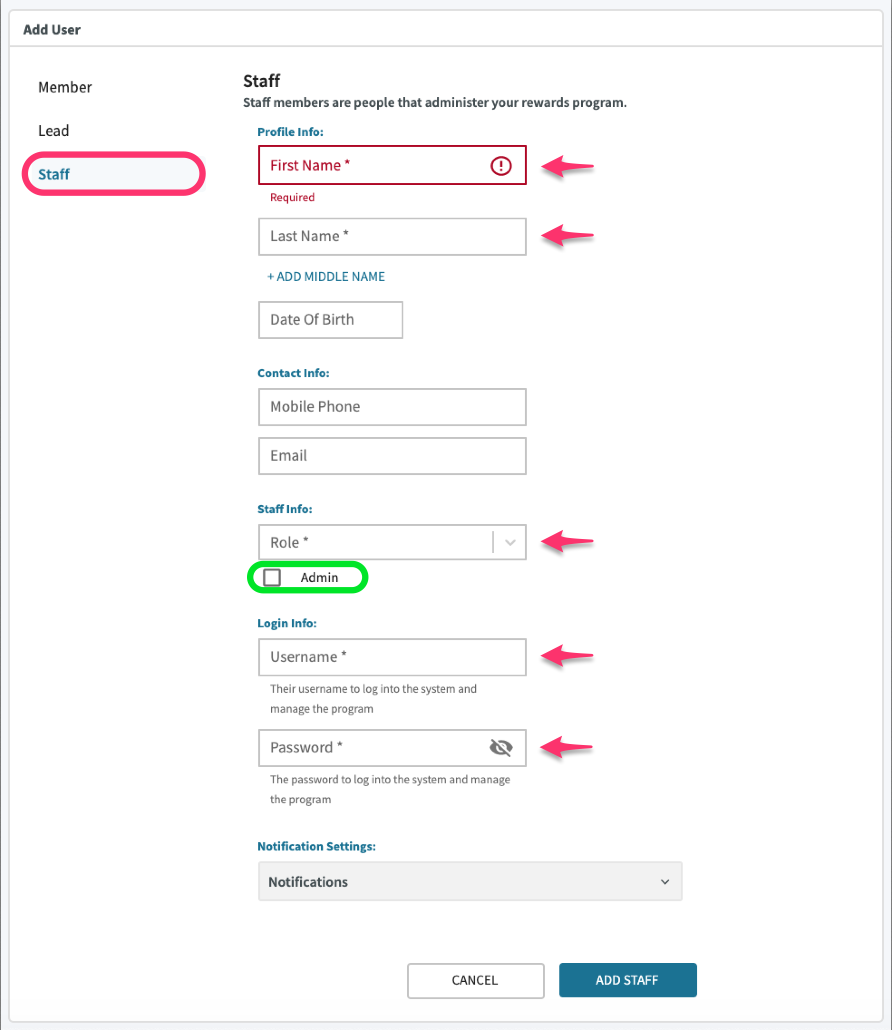 At the bottom of this page, you can also set up your new staff member's notifications. Click the Notifications panel to reveal the list. Then, uncheck the notifications you do not want this staff member to receive.
Finally, click Add Staff to create their account!

Once their account is created, it should look similar to this: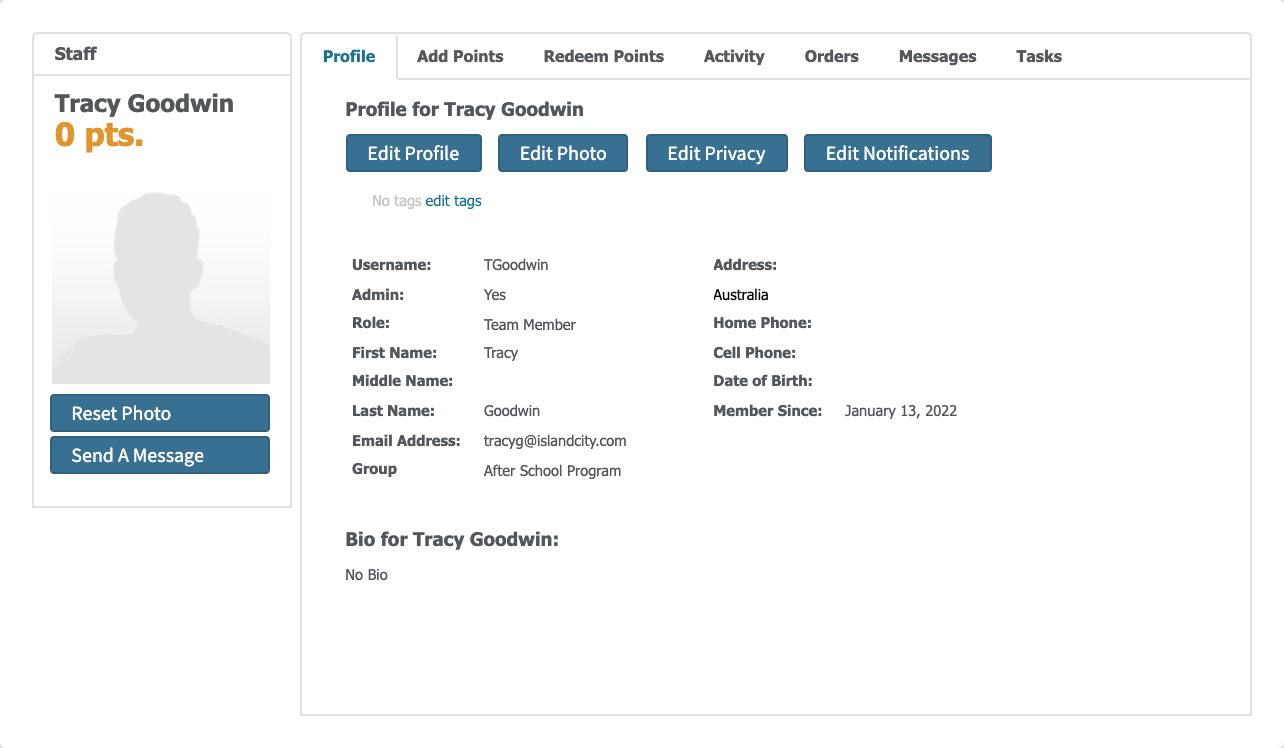 From this page, you may want to do the following:
Click the Edit Profile button to add a bio for this staff member
Click the Edit Photo button to upload the profile photo for this staff member
Click the Edit Privacy button to adjust what information is publicly shown for this staff member
Click the Edit Notifications button to adjust which notifications this staff member should receive
After you have completed these steps, you will be all set! Simply let your new staff member know the username and password you created for them so that they can log in at my.patientrewardshub.com. From there, they can update their information and settings on their own, as needed.