The Settings page allows you to establish communication rules for the automated messages that get sent to your recipients. More importantly, though, it is the place where you can design templates.
Watch this 1-minute video to see how, or check out the article below!
Viewing Settings
To get started, click on the "Settings" tab at the top left.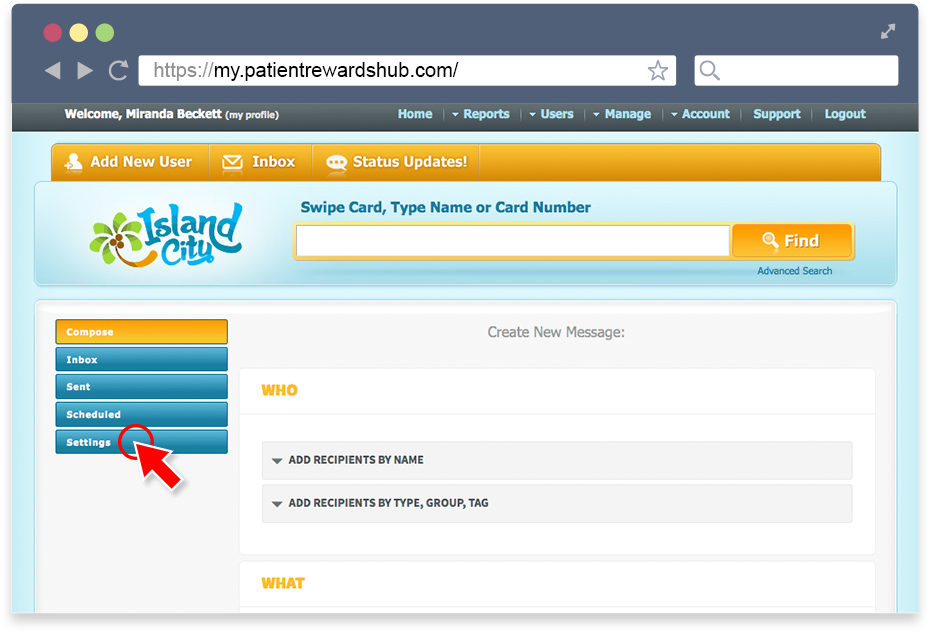 Get a Sneak Peek
Once on the Settings page, you can see at a glance how your various system-generated messages will appear to your recipients. Channels outlined in blue are on, while the ones outlined in black are off.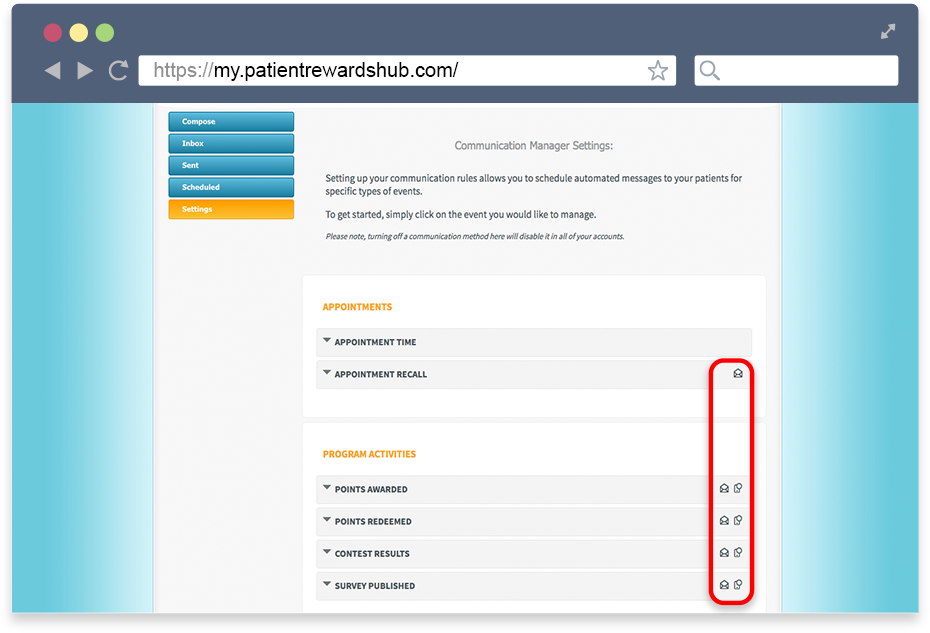 Take a Deeper Dive
Clicking on any of the headings will let you take a closer look at your system-generated messages. Here you can edit the message that will be sent out for appointment reminders...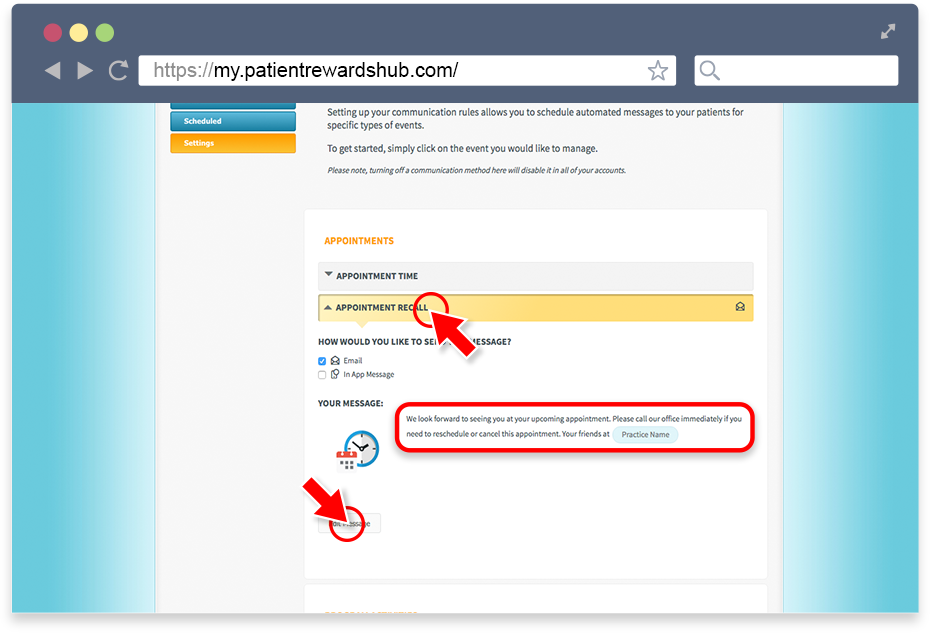 ...and you can preview the messages that will be sent out whenever a new contest is launched, or whenever one of your members receives points, redeems points, wins a contest, and more.
Don't forget to check out how it's going to appear on each channel by toggling through the previews.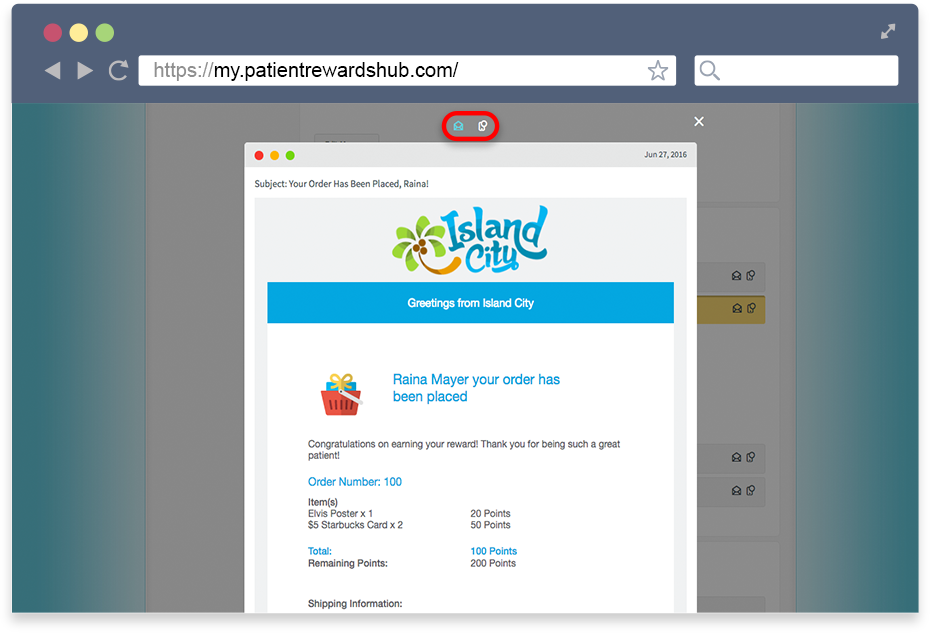 Building Templates
Head down to the Message Template Library at the bottom of the page.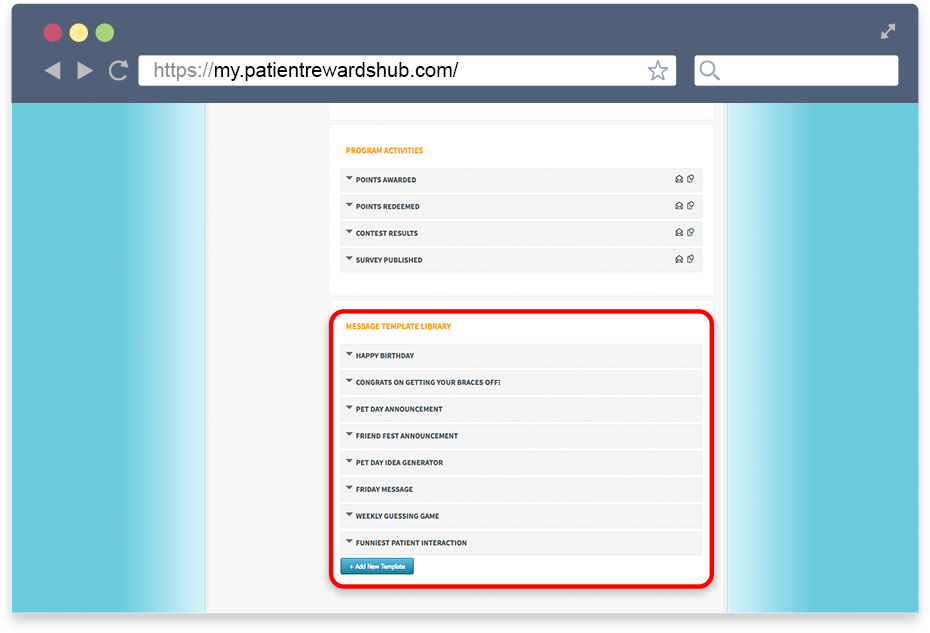 If you have any existing templates, simply click on their tab to open them up for review and editing. Click "Submit" when you are finished.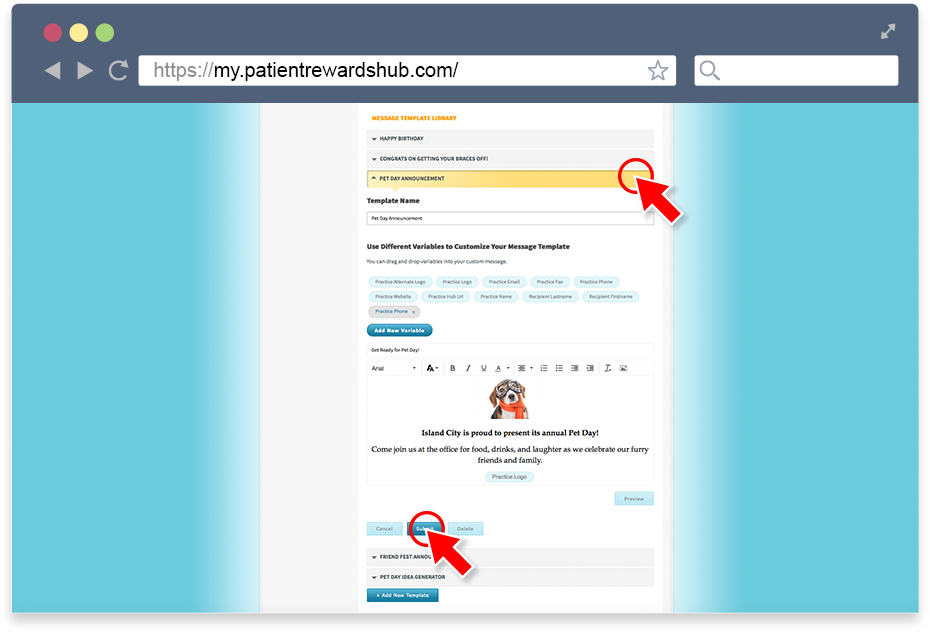 If you would like to create a brand new template, click on the "Add New Template" button.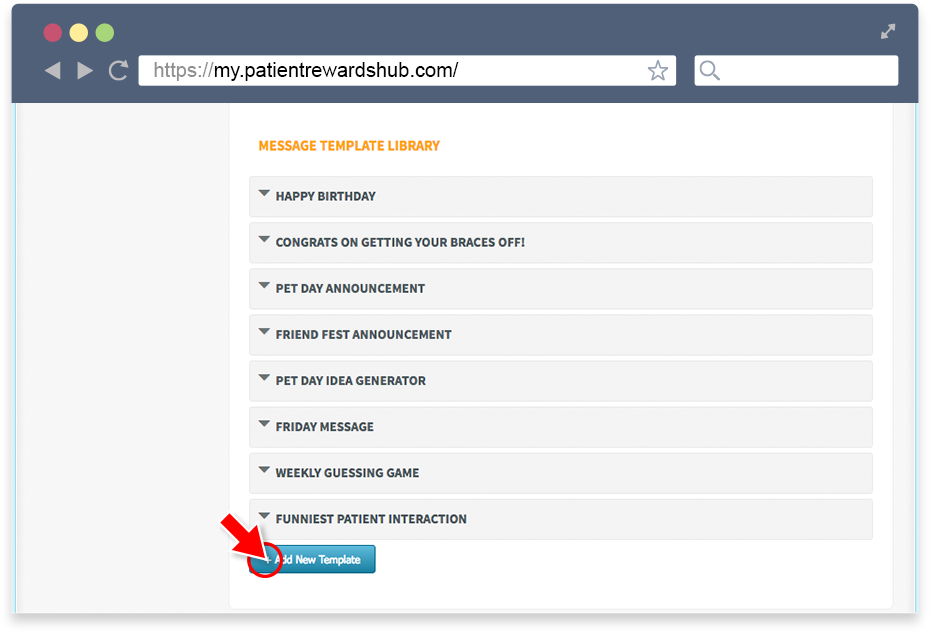 A "Compose Template" page will expand. Fill out the Template Name, the Subject Line, and the Message Body, then click "Preview" to see how it will look to its future recipients.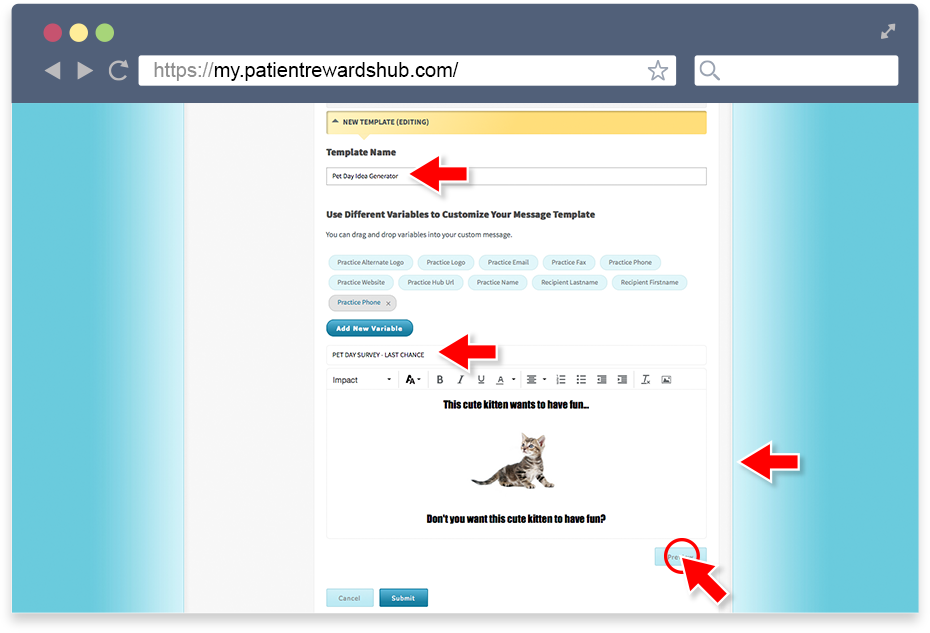 A preview pop-up will appear. Review carefully! Then click outside the preview to return to the editing screen where you can make adjustments.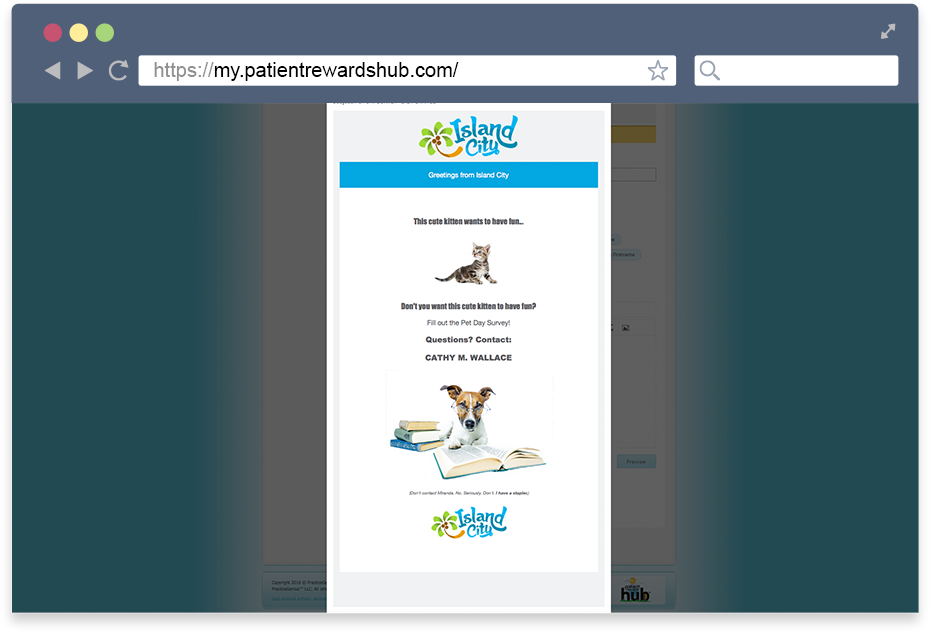 Once you are fully satisfied with its appearance, click "Submit" at the bottom.
Well done!
Your template is now viewable to you and your team members in the drop-down list of available templates on your Compose screen.