Below are the answers to the most common Facebook questions we get asked at the Hub.
However, if you do not see your question below, please email our Technical Support Team at

support@practicegenius.com
I'm trying to connect my business's Facebook page to the Rewards Hub, but I'm unable to.
When connecting a Facebook page to the
Rewards Hub, the Facebook account you use to login must have Admin or Editor privileges for the page you're trying to connect. If you see the following pop-up, you will know that the account you're using is not an Admin or Editor for your business's page: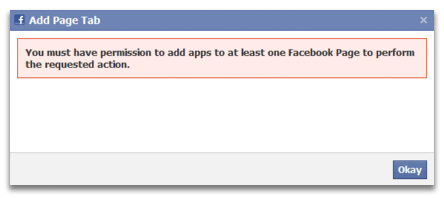 Where can I view my Facebook admins and editors?
When you log into Facebook, navigate to the business page you want to connect to the Hub, then click on Settings on the left.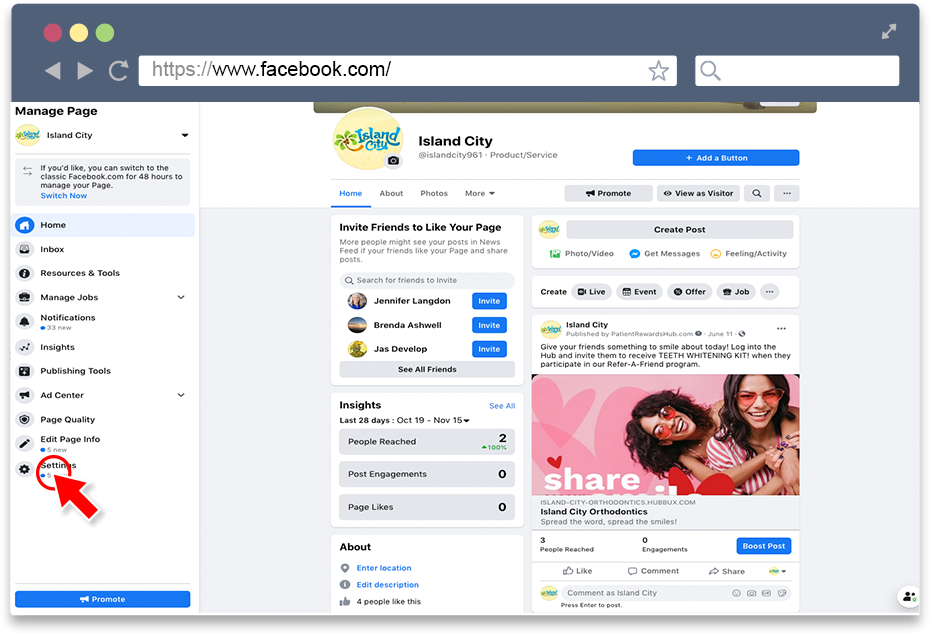 Next, click Page Roles.
In the middle of the page, you will see the people who currently have roles.
You can adjust their roles by clicking the Edit button next to their name, or add new people as Admins or Editors to your page by typing their name in the Assign a New Page Role field.