If you're having trouble searching for a patient, there are several different ways to find their profile.


Swipe or Scan their Rewards Card

If you have a card reader, swiping the patient's rewards card will bring you to their page immediately.
Similarly, if your patient has the Patient Rewards Hub app, you can scan their rewards card to access their page immediately.
Use the Find Bar
If the patient does not have a rewards card assigned to them, type their name (first and then last) into the Find Bar and click on their name in the drop-down menu once it appears.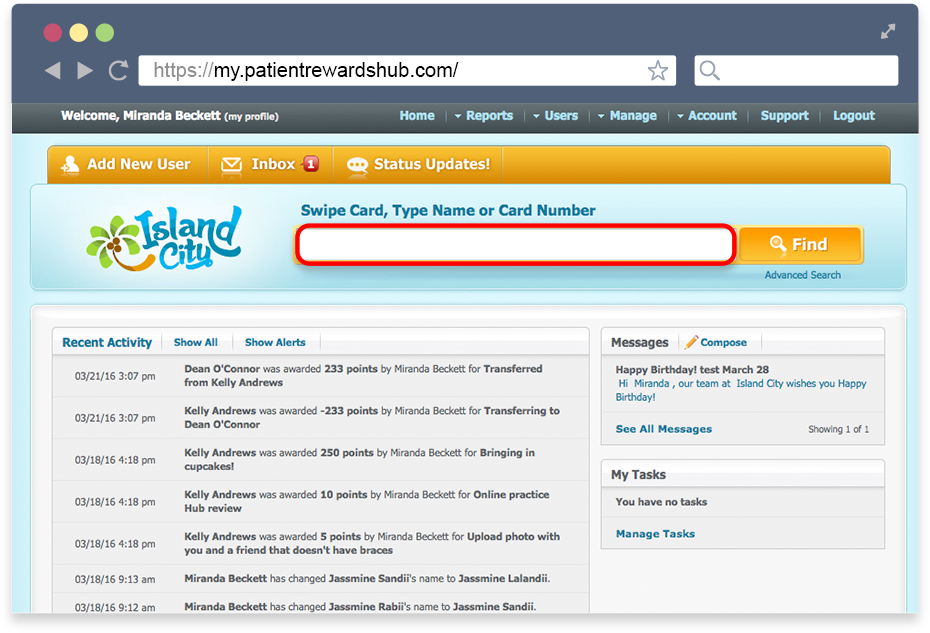 Use the Search Page
Using the this method can be helpful if you have little information about a patient.  To access this page, click on the "Find" button.

**Note** Make sure the search bar is blank when you click this button.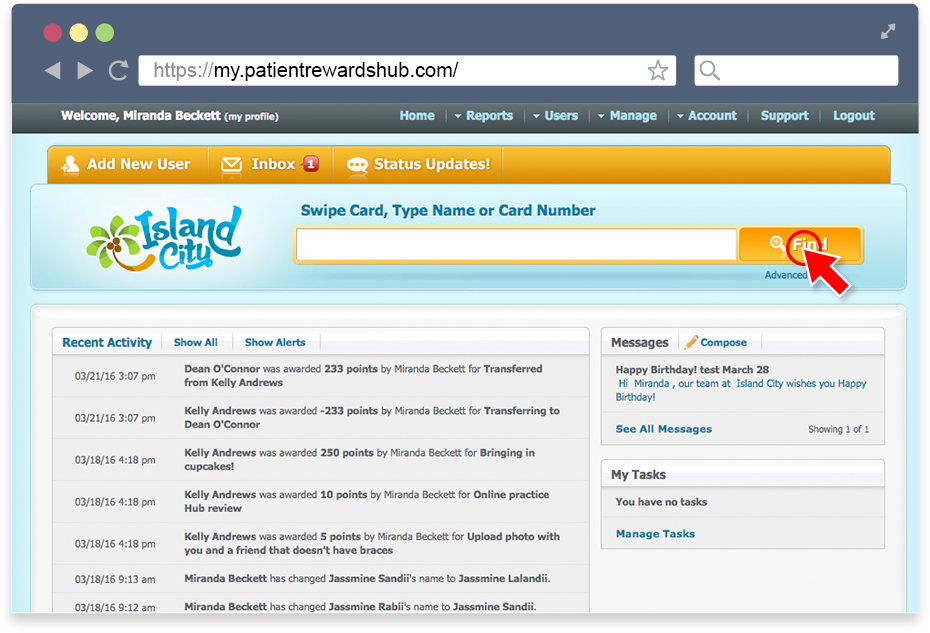 From this page, you can enter any information you have about a patient - even the smallest amount of information (i.e. the month of birth) could find a patient's file.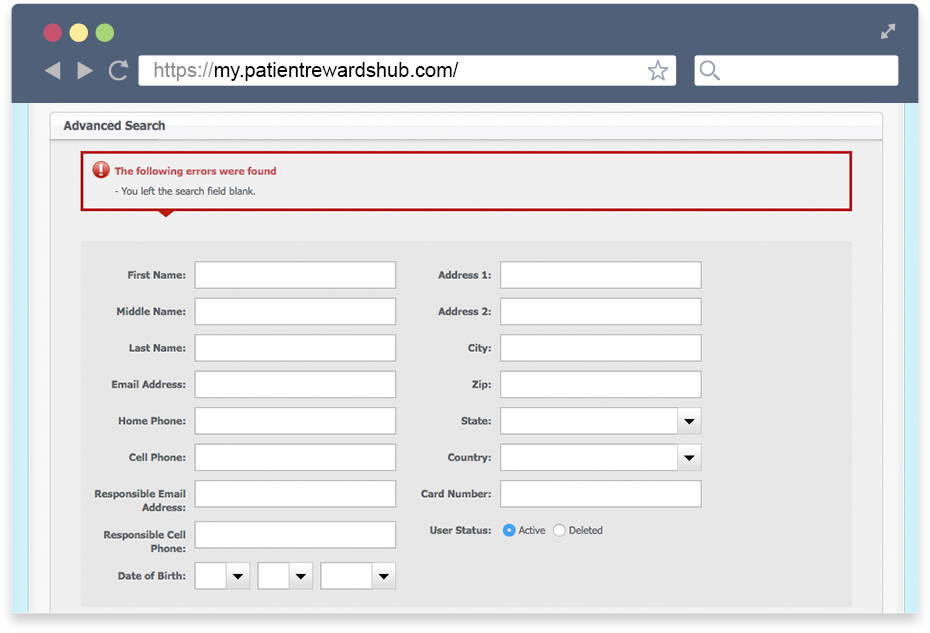 Use the Advanced Search Filters

Lastly, you can try finding your patient by click on "Advanced Search" and using the various filters to locate your patient's account.