To add or update a credit card on file, simply place your cursor over the "Account" tab, and click on "Billing Info" in the dropdown menu.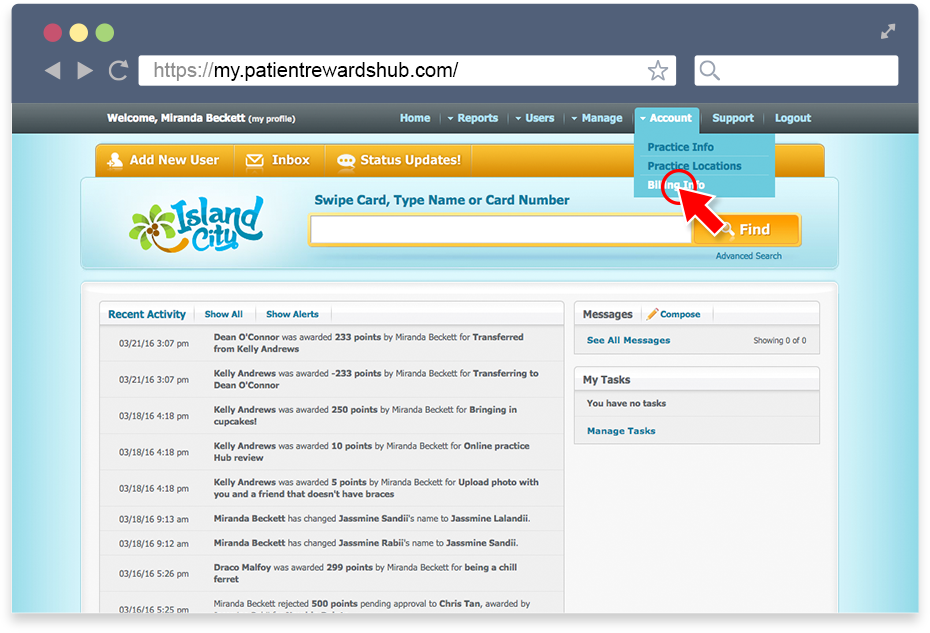 Underneath the header, you will see a button for "Add Credit Card" or "Change Credit Card" (shown).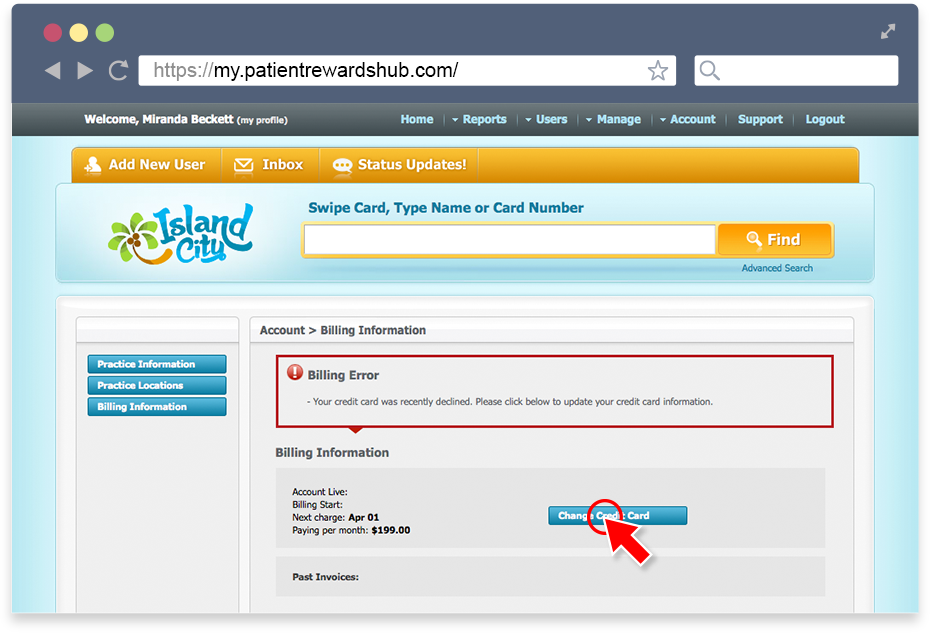 Once you click on that button, you can now enter your business's credit card and billing address information. Make sure to click "Save Changes," or the card information will not be saved on file.