The Rewards Hub makes it easier than ever to create and schedule surveys so that you can engage with your members and gain valuable feedback.
In this article, you will learn how to:
Create Surveys
View Survey Responses
Close Surveys
Let's dive in!
Go to the Surveys Dashboard
Navigate to the Surveys Dashboard by clicking Manage > Surveys.

Here, you can see the status of all of your current surveys, including when the survey was created, the responses you've received, surveys scheduled for the future, surveys still in draft mode, and surveys that have ended.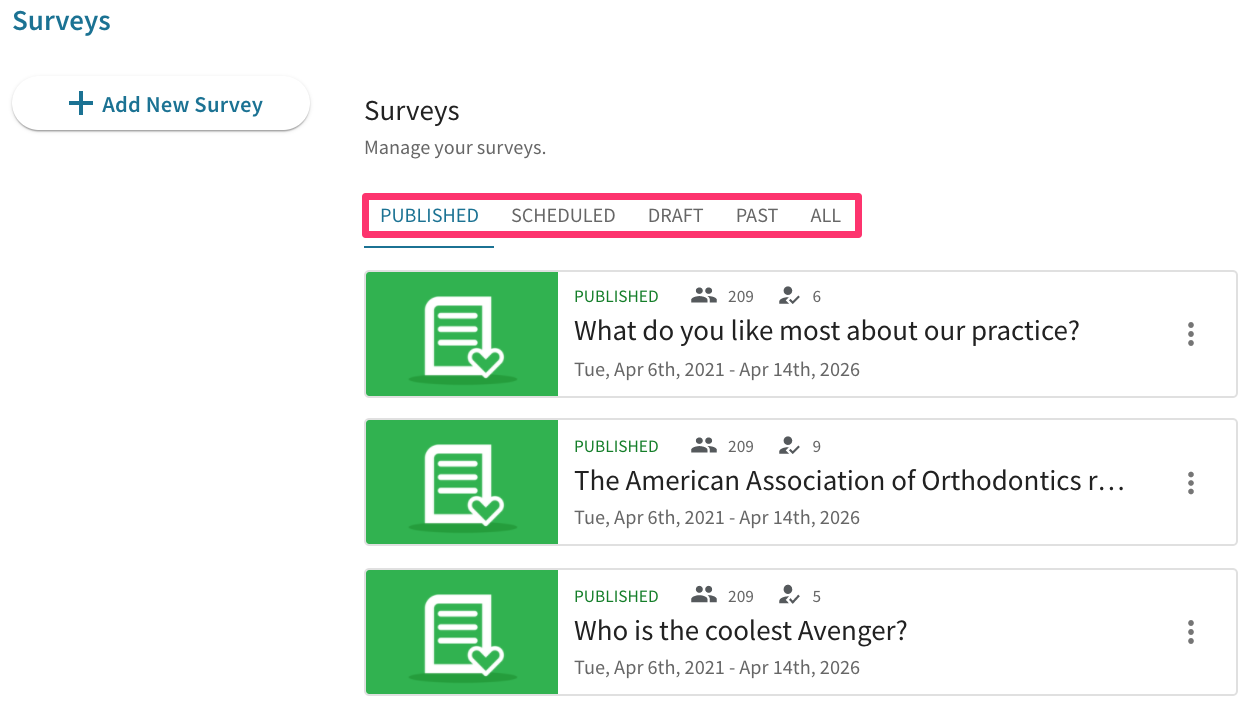 Create a New Survey
To create a new survey, click on + Add New Survey button.

Give this survey a title that will intrigue your members.

Next, select which groups of members will be able to see and respond to this survey.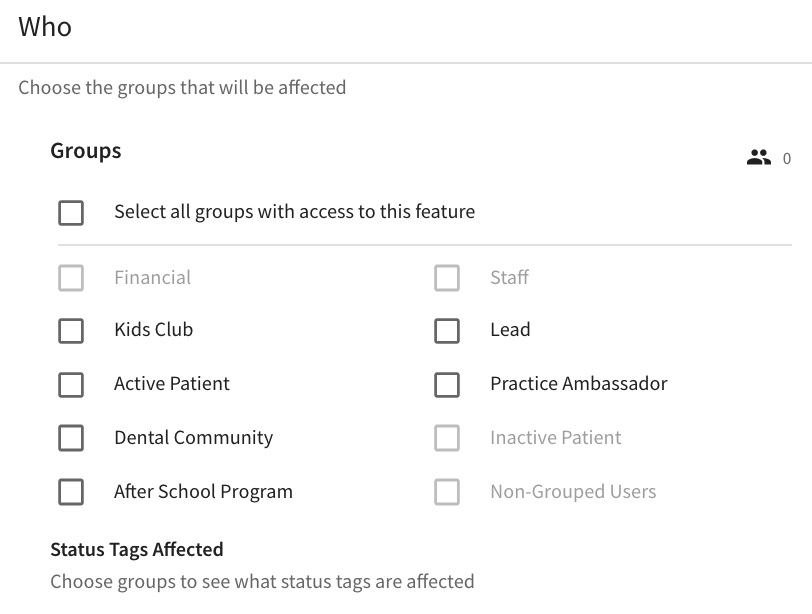 In the What section, choose the Type of survey you would like to create. The type of survey you choose determines the type of responses you will receive:
Multiple Choice - This is ideal for quiz-like surveys. Members will be able to select answers from a set of responses you provide.
Text Answer - This is ideal for open-response surveys. Members will be able to provide their own answers. You get to choose whether their responses will be limited to 140 characters (short answers) or 2000 characters (long answers).
Scale - This is ideal for satisfaction and rating surveys. Members will be able to respond with emojis, numbers, or shapes.

Next, create the survey title that your members will see.

You can also upload an image that your members will see at the start of the survey. This will help set the tone and context.
Finally, choose the start and end dates for your survey.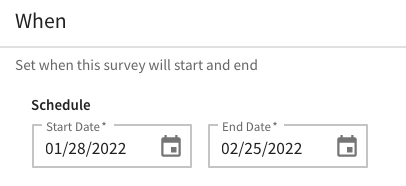 Finally, choose how you'd like to save this survey. If you save it in draft-mode, it will not be scheduled. If you publish it, it will run on the start date you assigned above.

Viewing the Results
Once your members have participated in your surveys, you can view the results by clicking on any survey on your Surveys Dashboard.

Depending on which type the survey is, the results page will look different.
Here's an example of a Text Answer Survey in which members provided their own short answers: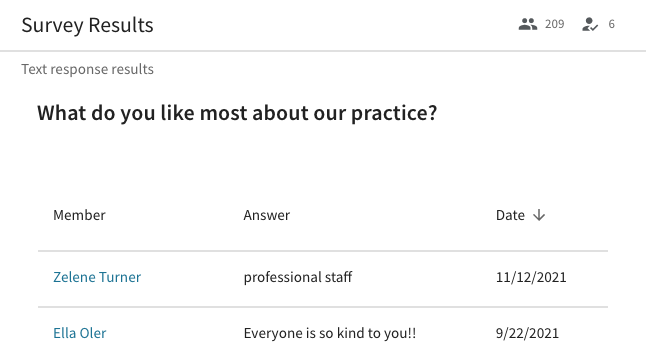 Closing the Survey
Surveys will automatically close on their scheduled End Dates. If you would like to change that End Date so that it closes earlier or later, simple change the date here.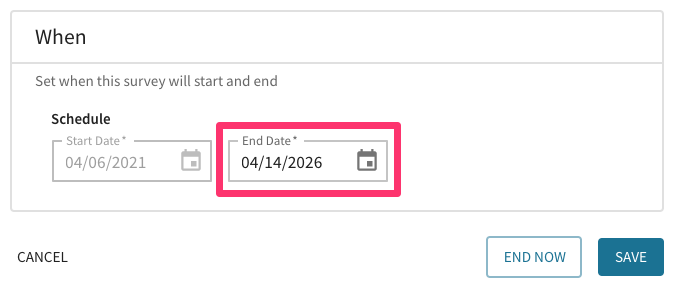 Alternatively, you can end the contest immediately by clicking End Now.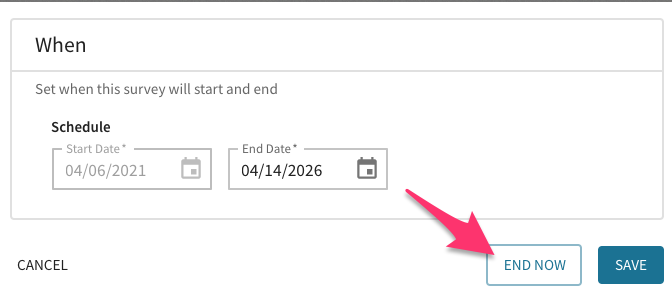 If necessary, you can delete the survey by clicking Delete. Please note that deleting a survey will remove it from your Surveys list forever, and you will not be able to recover it or any responses it received.

Republishing a Survey
You can duplicate a survey by clicking on the vertical dots to the right of the survey card.
Click Duplicate to launch a fresh copy of this survey, and follow the steps at the beginning of this article to adjust its internal details.