The Surveys Manager in your Hub makes it quick and easy to create and schedule surveys, and you can even reward members for their participation. Collecting and analyzing customer insights can help grow your business.
Survey Manager
Navigate to the Survey Manager by clicking Manage > Surveys.

Surveys are divided into 5 sections:
1. "Published" are active surveys that members can participate in.
2. "Scheduled" are future surveys that members will be able to participate in.
3. "Draft" is where your unpublished, working surveys are housed.
4. "Past" is where your completed surveys are housed.
5. "All" is a mix of the previous four sections.
Create a New Survey
To build a new survey, click the "Add" button. Here you'll have the option to choose a template from the Marketplace or create your own.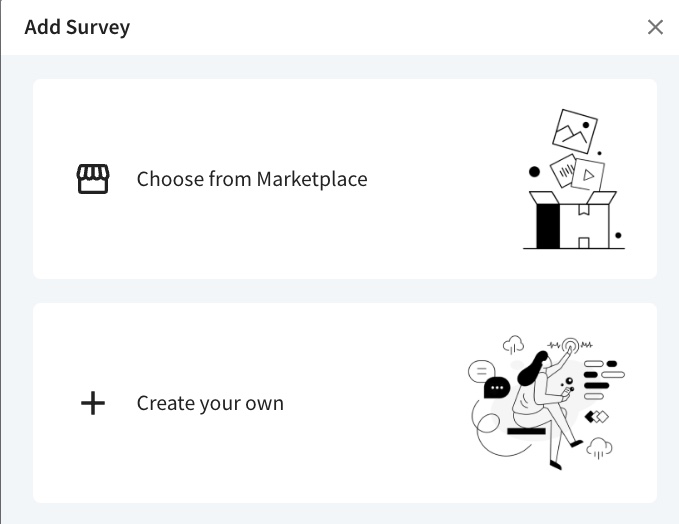 Survey templates in Marketplace have been curated and designed specifically for your business and industry. They include a variety of multiple-choice trivia questions which display the correct answer after submission, open-ended questions, and questions to be answered on a scale.
You can find a template by searching within specific keywords, categories, timeframe, and style. Your results can be sorted by relevance or by the most recently added surveys.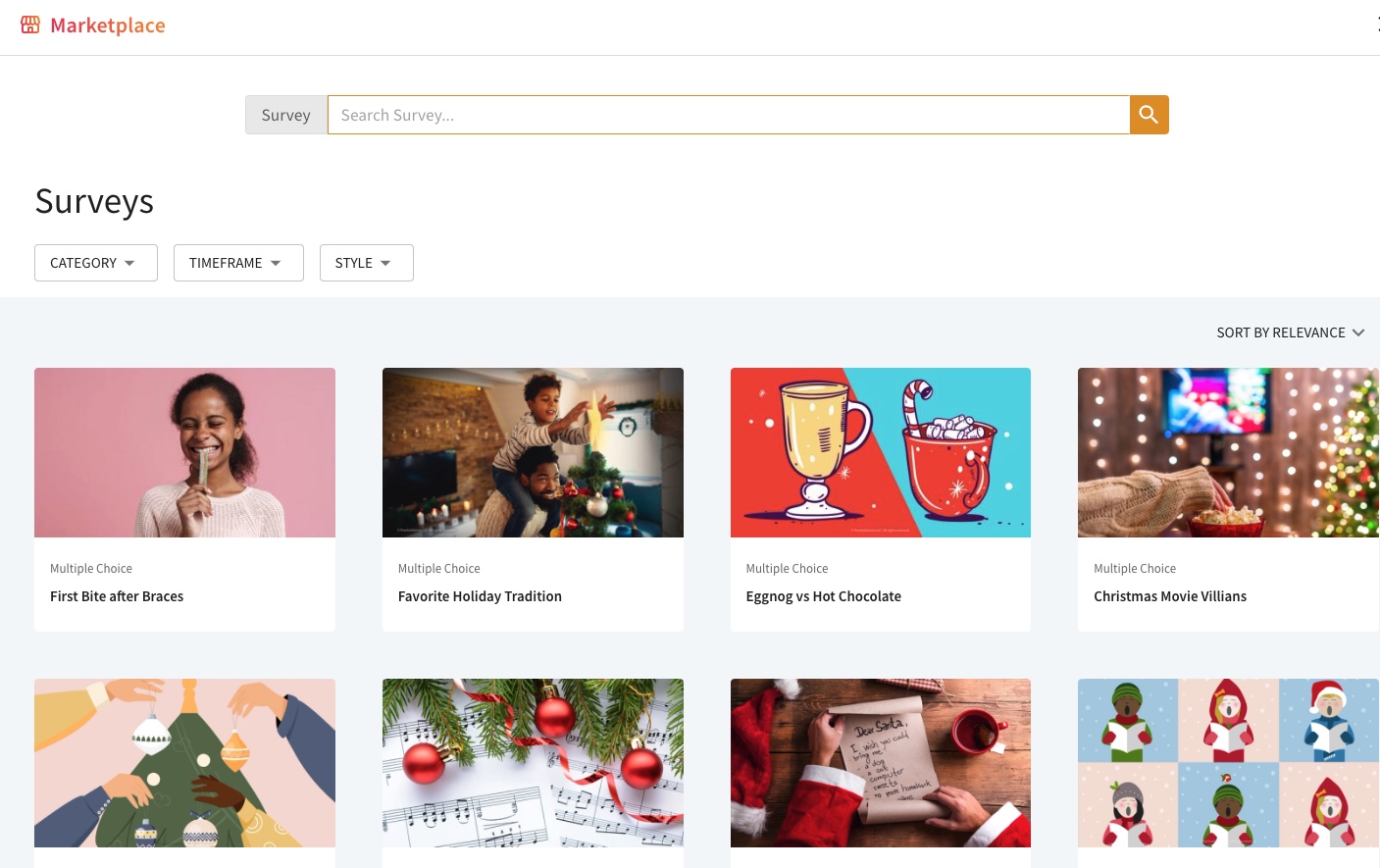 Whether you're customizing an existing survey or creating your own, you will first need a title. You will then be able to select who can participate in the survey.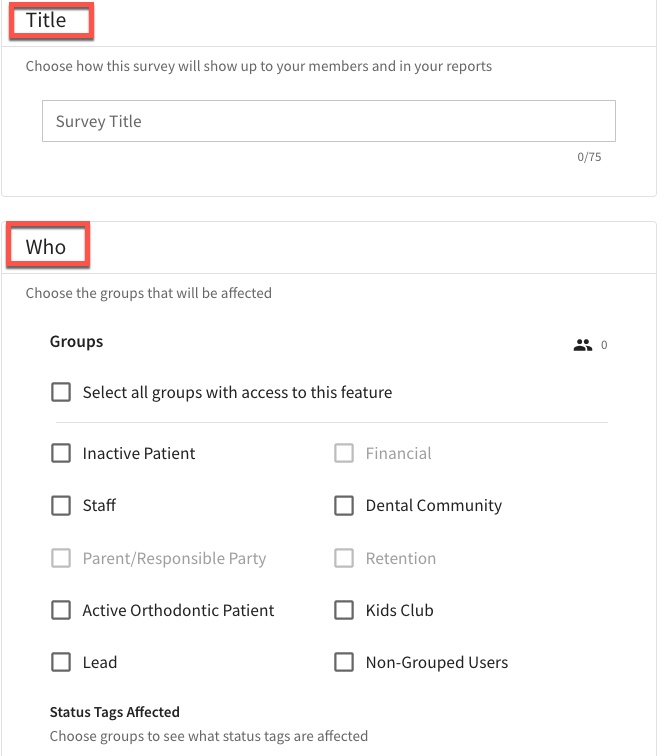 Next, you will add or edit the question, image and answers. Be sure to explore all the different survey types.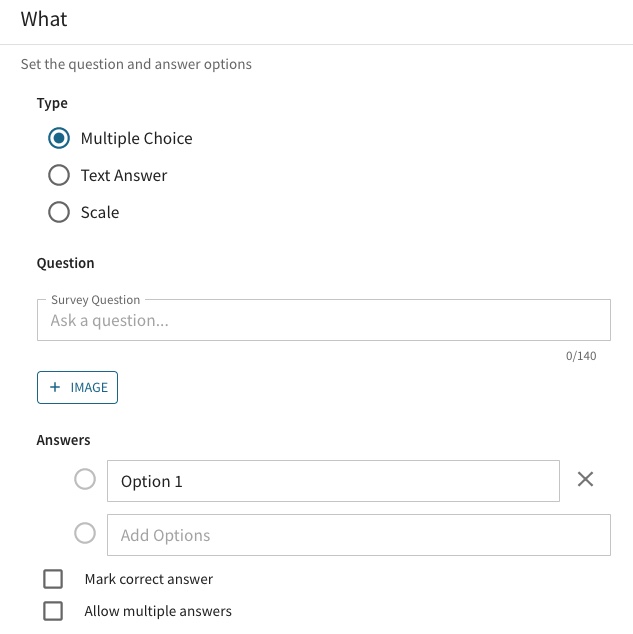 When adding your own multiple choice survey, you have the option to display a correct answer.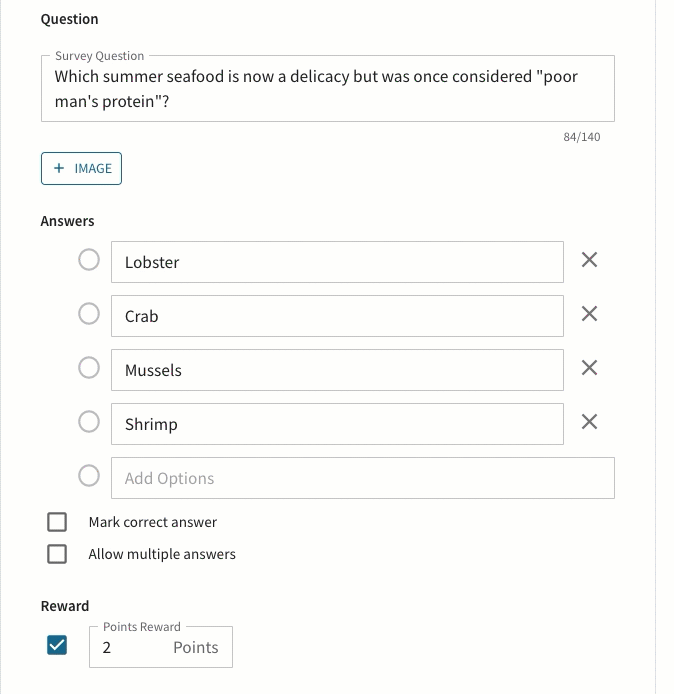 Your Hub can automatically award points to survey participants. You can edit the default number of reward points given or uncheck the box to remove auto points. Keep in mind, members can only answer each survey one time.
You are able to determine if you want the survey to be anonymous which means your business cannot see the member's name associated with the response. You can also share the survey results with participants but, even if this is selected, the names of your members cannot be viewed by other participants, only the survey results.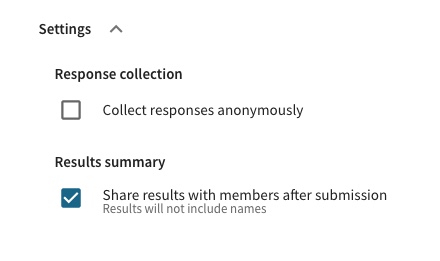 If your survey is ready to go, simply add the start and end dates and click "Schedule".
Viewing the Results
Once your members have participated, you may view the results by clicking on any published survey in your Survey Manager.
The results page will look different depending on the survey type. Here's an example of a Text Answer Survey in which members provided their own short answers.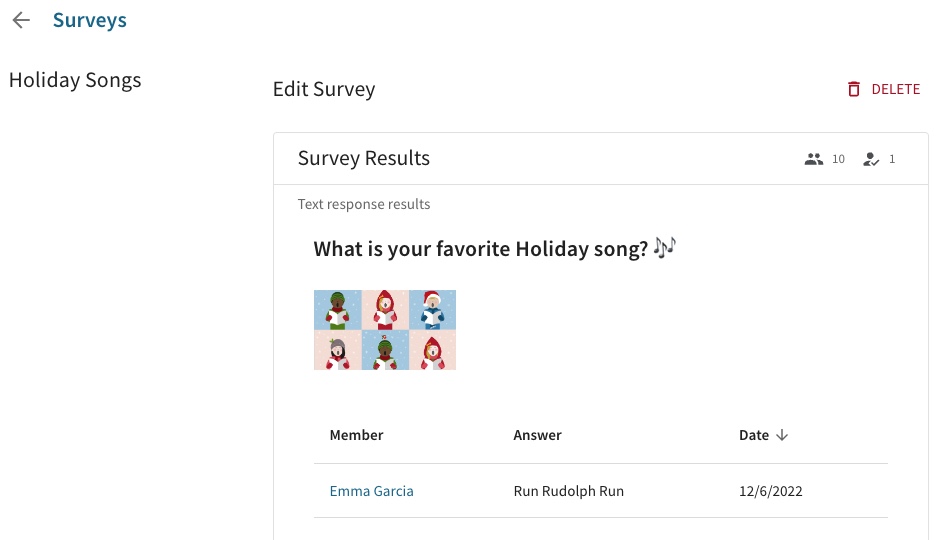 Ending the Survey
Surveys will automatically end on their scheduled end date. You can modify by clicking on the survey and changing the date at the bottom of the page. Alternatively, you can end the survey immediately by clicking "End Now".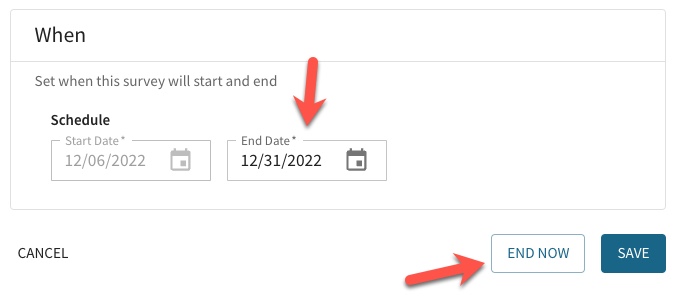 If necessary, you can delete the survey by clicking "Delete". Please note, that deleting a survey will remove it from your Surveys list forever, and you will not be able to recover it or any responses it received.

Republishing a Survey
You can duplicate a survey by clicking on the vertical dots to the right of the survey and clicking "Duplicate" to launch a fresh copy of the survey. You may then edit the details as needed before scheduling.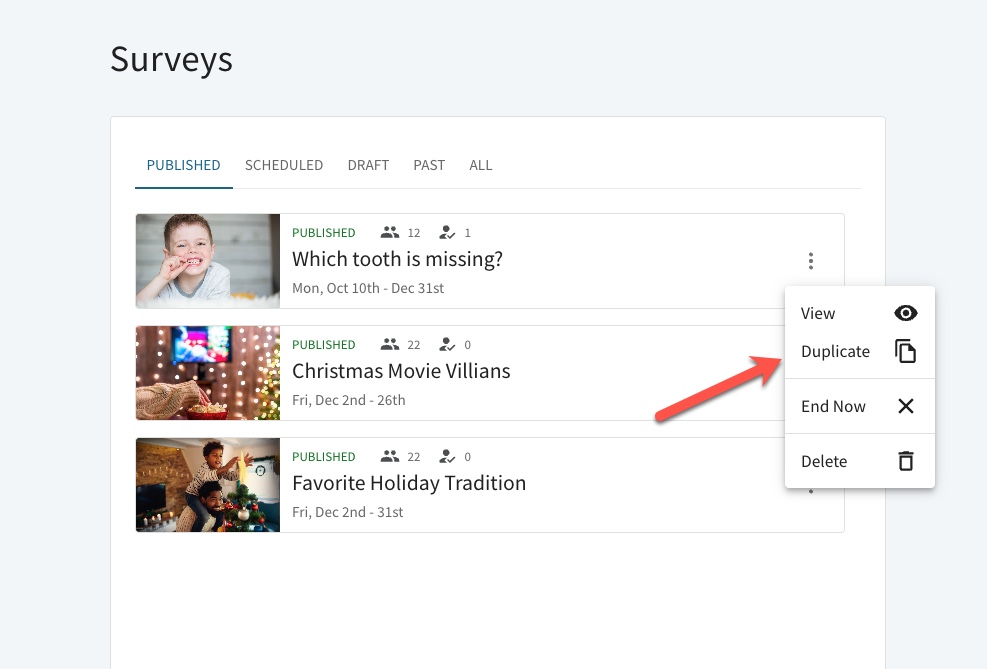 Communication
By default, survey communication will go out to all registered members by email and in-app messaging at 9 a.m. on the morning the survey begins.
If set up in your social media settings, a survey announcement will be made on your social media account at 9 a.m. on the morning the survey begins.
To update please go to Settings>Social Media>Program Activities.
You may toggle off any you do not wish to auto-post.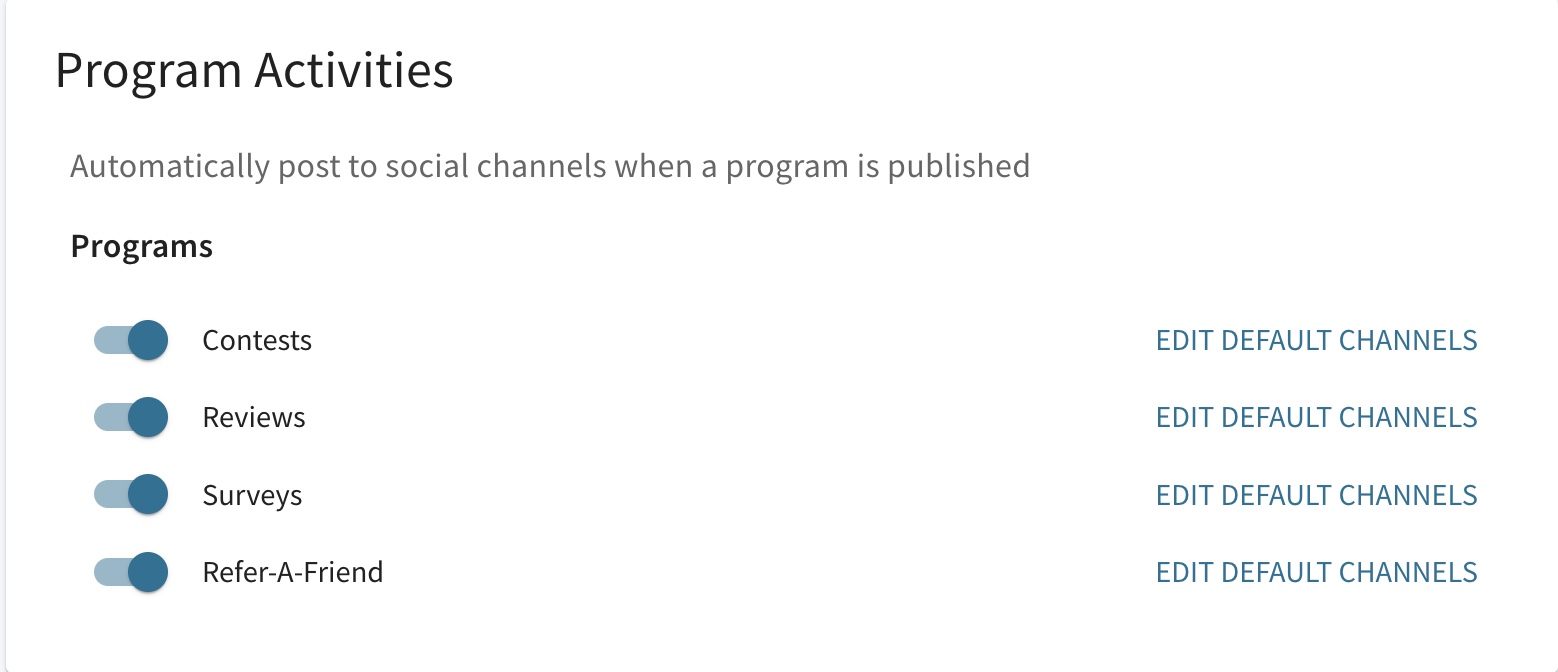 If you do wish for Surveys to post automatically, click Edit Default Channels to choose where to post and click Save.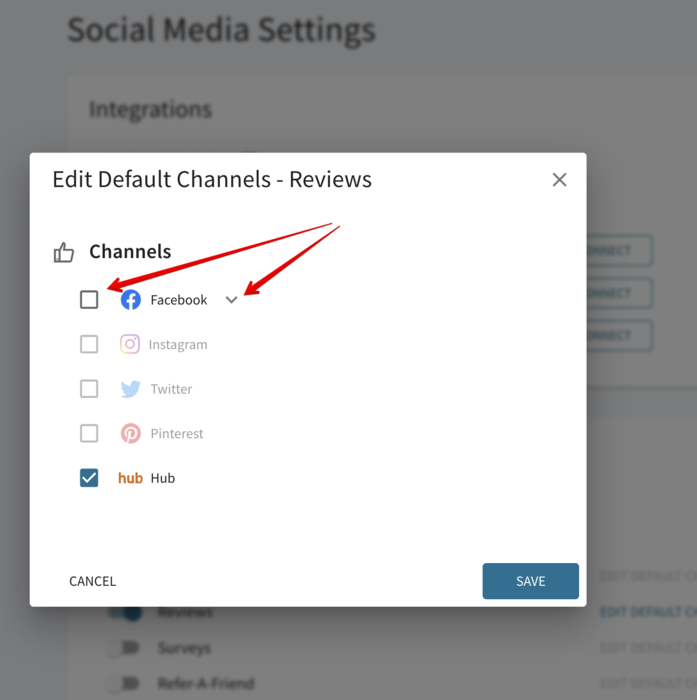 Be sure to check out your Calendar often to ensure that you have plenty of surveys scheduled in your Rewards Hub as they can play a key role in keeping members engaged while collecting valuable feedback.