Festive Marketing Ideas to Make Your Holidays Merry and Bright!
If you're dreaming of a marketing plan that's merrier than Santa's belly laughs, look no further than our Hub Action Plan for the holidays! We've carved out marketing ideas to help you gobble up new business and member engagement. From decking the halls with new automations, events and referral offers, to spreading a cornucopia of cheer on social media, we've got your brand covered like tinsel on a Christmas tree. So grab your pumpkin-spiced latte, don your ugliest sweater, and get ready to make your business the talk of the gingerbread town!
🎃🦃🎅
AUTOMATIONS
|
QR Code Ghost Scavenger Hunt
Pro Tip: Automations are a great way to award points to members without requiring staff time. Since consistently awarding points is key to a successful rewards program, activating automations in your Hub is an effective and easy way to put your rewards program on the path to success!
| | |
| --- | --- |
| | Add eerie excitement to your office visits by creating a Ghost Hunt using your Hub's QR code automation. Visitors can search for paper ghosts containing QR codes, and use their trusty ghost-detecting devices (aka mobile phones) to scan the codes to automatically award themselves spooktacular points. |
PROMOTIONS
| '
Coats for a Cause' Coat Drive
Pro Tip: Promotion Manager is the perfect tool to help spread the word about all of your special events and offers. Once published, Promotion Manager really gets to work – creating a landing page, in-app message, social media posts, and print-ready flyers you can share within minutes.
This winter spread compassion and create lasting change with a coat drive. Introduce a special initiative that not only warms hearts and wraps those less fortunate with love but also makes a positive impact in your community.

Edit the suggested copy as needed so that it's the perfect fit for your office.
REFERRALS
|
Referral Rewards That Really Snowball
Pro Tip: Seasonal referral campaigns are a great way to remind members that you offer rewards for referrals, and offer 100% return since rewards are delayed until your prospect becomes a new member. We recommend creating a new seasonal campaign once every 3 months. Your standard campaign will automatically begin again once your seasonal campaign ends, so make sure your standard referral campaign is active.
| | |
| --- | --- |
| | Embrace the winter season and grow your organization with a 'snowballing' rewards seasonal referral campaign. As your members share the magic of your services, referrals will start rolling in, and their rewards will grow! |
SOCIAL MEDIA
| Suggested Posts for the Season
Pro Tip: Social Media Manager makes managing your Facebook, Instagram, Twitter, and Pinterest accounts quick and easy. Keep in mind that contests, surveys and reviews posts automatically from the Hub, so check the Marketing Calendar in your Hub to find days without posts.
🆕 Click the link below to find suggested social posts for this Hub Action Plan ⬇️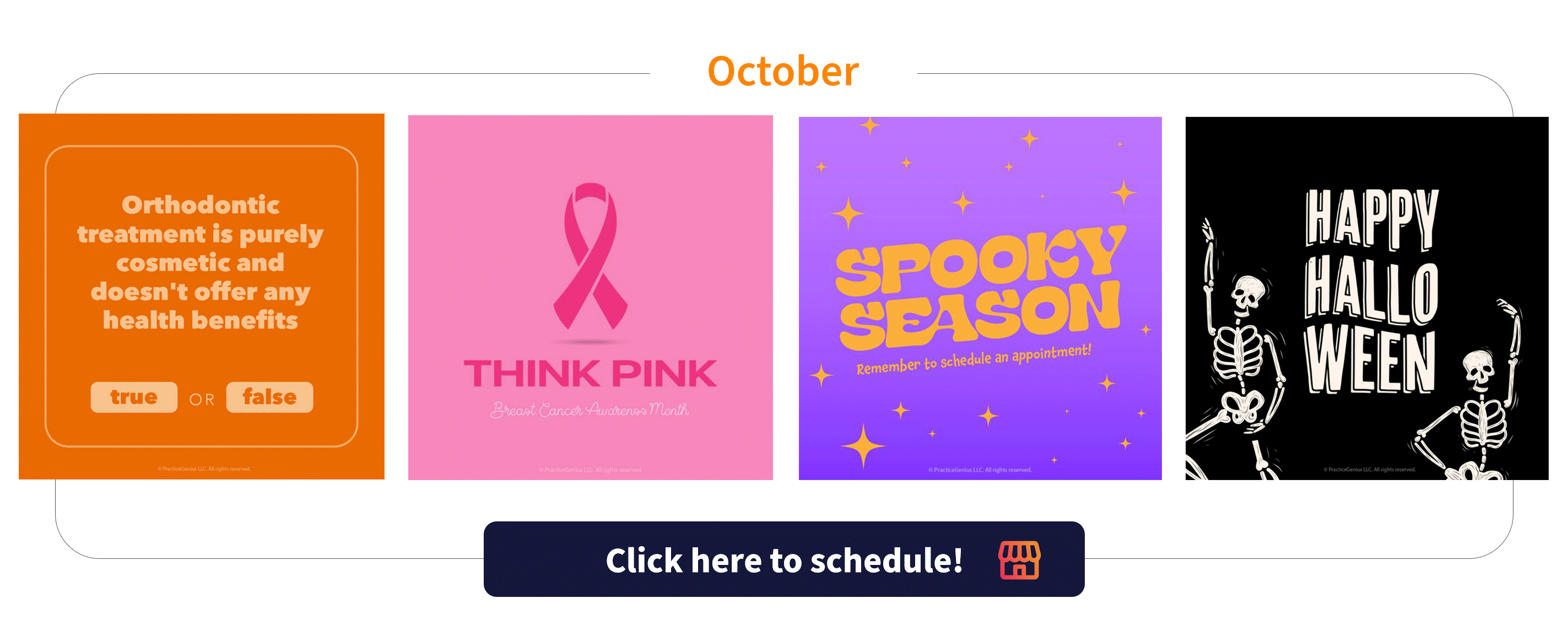 SURVEYS
|
Suggested Surveys for the Holidays
Pro Tip: Surveys are an easy way to gather feedback from members while adding to the fun of your rewards program. Ask multiple-choice (including quizzes with right/wrong answers), open-ended questions, or have your members rank their opinions on a scale. We recommend scheduling two or more surveys each month. Since notifications and social posts are sent at the start of every new survey, stagger start dates to avoid multiple notifications in a day.
🆕 Click the link below to find suggested surveys for this Hub Action Plan ⬇️

CONTESTS
|
Suggested Contests for the Holidays
Pro Tip: Contests are a great way to add fun to your rewards program and keep you to-of-mind between visits. We recommend scheduling 1-2 contests each month. Since notifications and social posts are sent at the start of every new contest, stagger start dates to avoid multiple notifications in a day.
🆕 Click the link below to find suggested contests for this Hub Action Plan ⬇️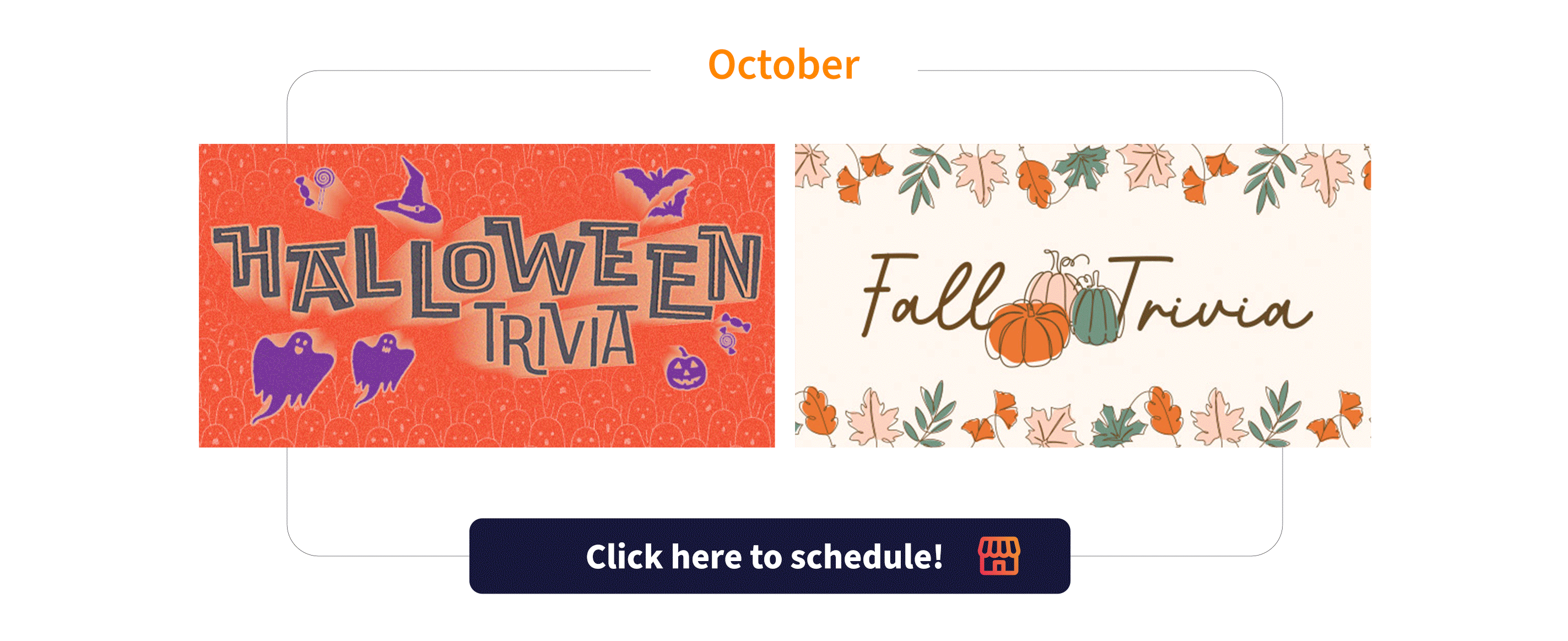 🎁 Unwrap the Magic of Team Rewards and Recognition
This holiday season, we've got the ultimate gift for spreading joy and boosting teamwork: Hubbux Teams! 🌟 Imagine delighting your employees with a present that keeps on giving, creating a bond as tight as Santa's belt and productivity that soars higher than Rudolph's nose! 🦌🚀 With Hubbux Teams, you can nurture a culture of appreciation and recognition that twinkles like holiday lights all year round.

Hubbux Teams isn't just a gift; it's a ticket to a workplace where colleagues feel valued and recognized, turning your office into a winter wonderland of collaboration. So, this holiday season, be the office hero, the secret Santa of success, and gift Hubbux Teams—because when you celebrate your team, you're wrapping up success for all!
For more information about Hubbux Teams for the holidays, CLICK HERE!