Managing contests is made easy with the Contest Dashboard! In this article, we will cover how to:
Step 1: View Active Contests
Step 2: Adjust a Contest's End Date
Step 3: Delete Participant Entries
It's as easy as 1-2-3, so let's jump in!
Step 1: View Active Contests

To view your active contests, either click the Scheduled Contests button at the top left to view all of your current contests, or click one of the Manage Contest buttons at the bottom left to jump to a specific contest.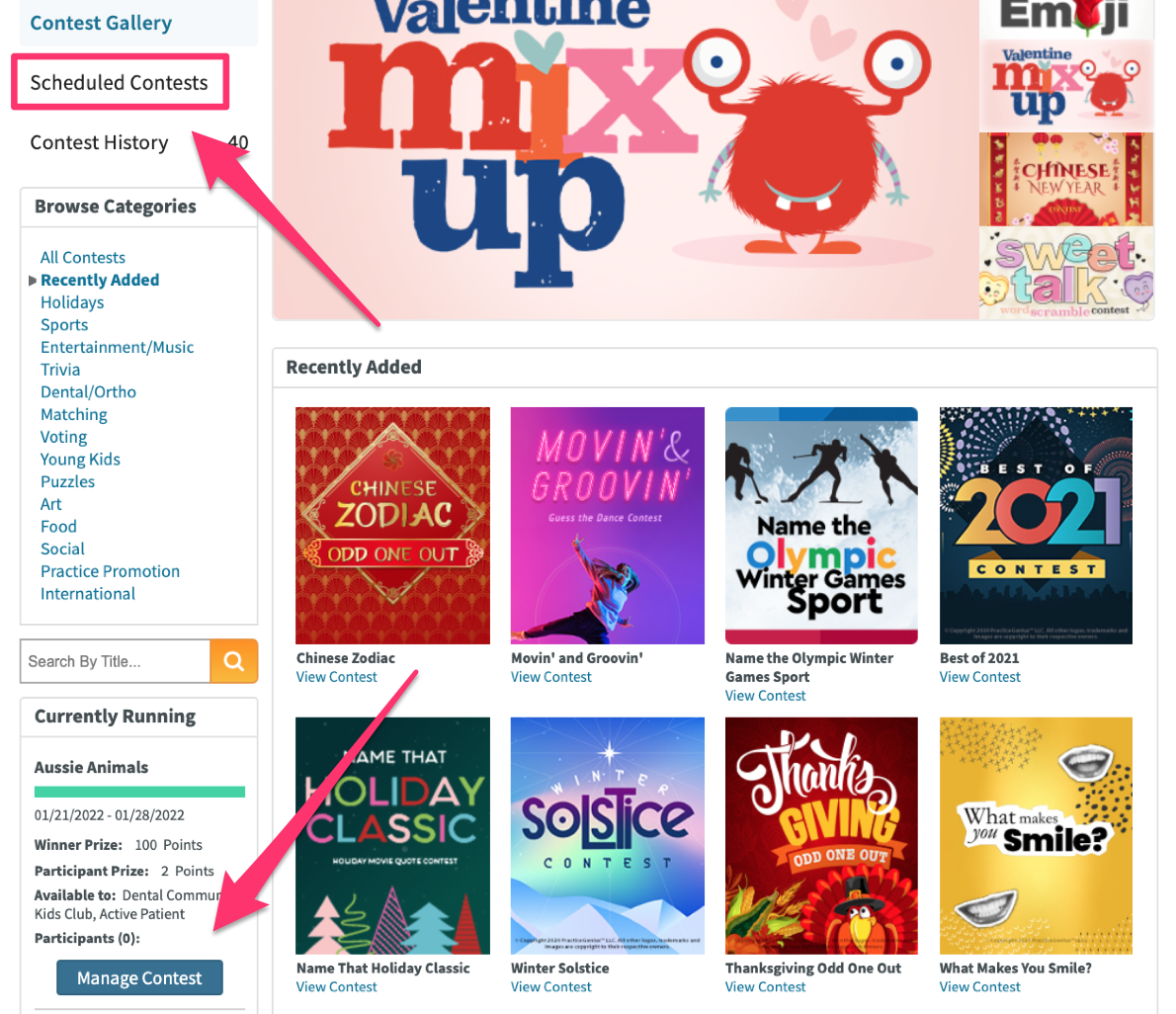 The Scheduled Contests page gives you a bird's eye view of all contests that are currently running or scheduled to run in the future.
As contests are added to your calendar, you will be able to see where they overlap. You can also hover over the different-colored tracks to see which contests have already been scheduled.
For currently running contests, it also lists which users have already participated.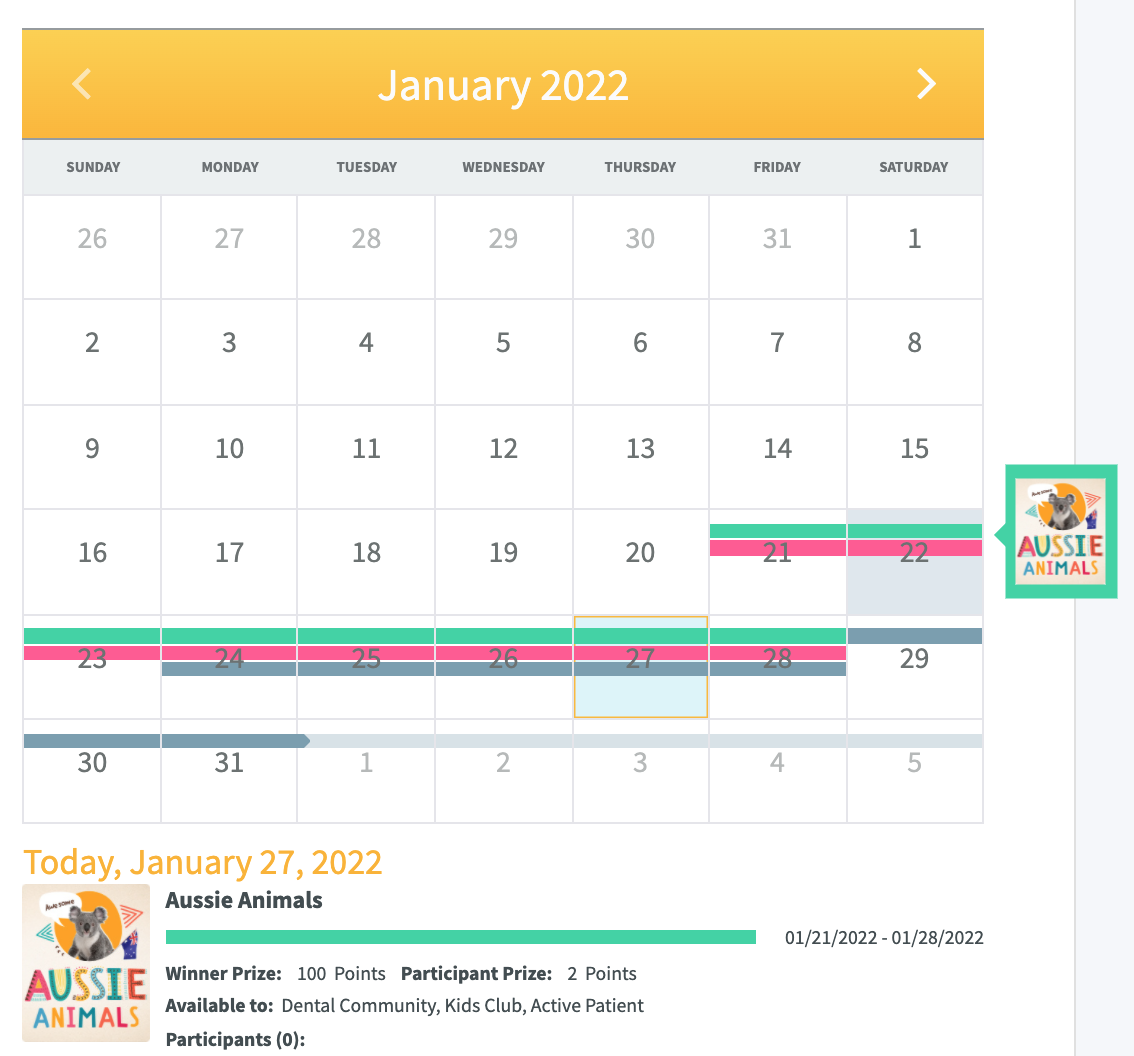 Step 2: Adjust a Contest's End Date
To adjust a contest's end date, click the Manage Contest button beneath its name.

Once you are inside the contest, you can click on the End Date field to open up the calendar. Choose a new end date by clicking on a new date in the calendar that is either before or after the date currently selected. To close your contest immediately, just click the End Now button instead.

Step 3: Delete Participant Entries
Deleting a participant's entry is quick and easy! Simply scroll down to the list of participants and click the "Delete" button next to that participant's name.
This will allow them to participate in the contest again, or, if you change their tag so that they move to a group that cannot participate in the contest, prevent them from being participants.