If your Dolphin practice management system is integrated with the Hub, checkout the Integration page to see its latest updates.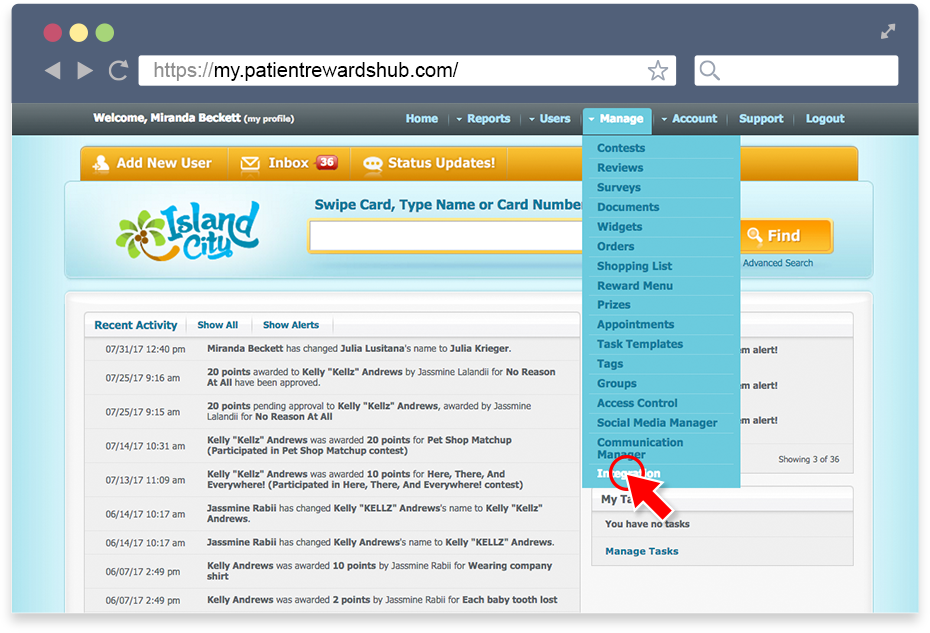 Tag Mapping
Syncing statuses is a cinch using the Tag Mapping section.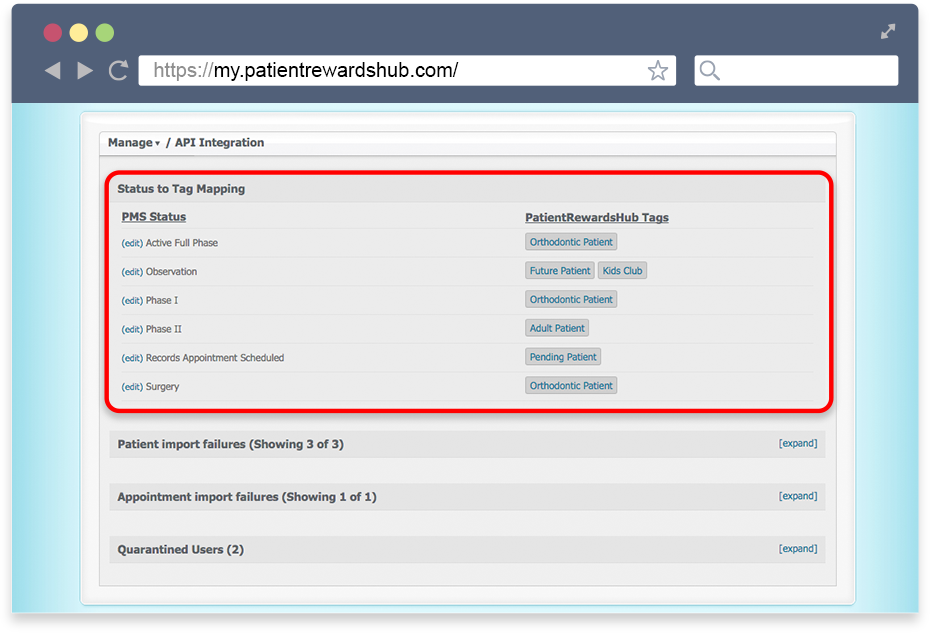 On the left, you will find statuses pulled in from Dolphin. Simply click on the "Edit" link next to any status to open up a list of tags you can map it to in the Hub.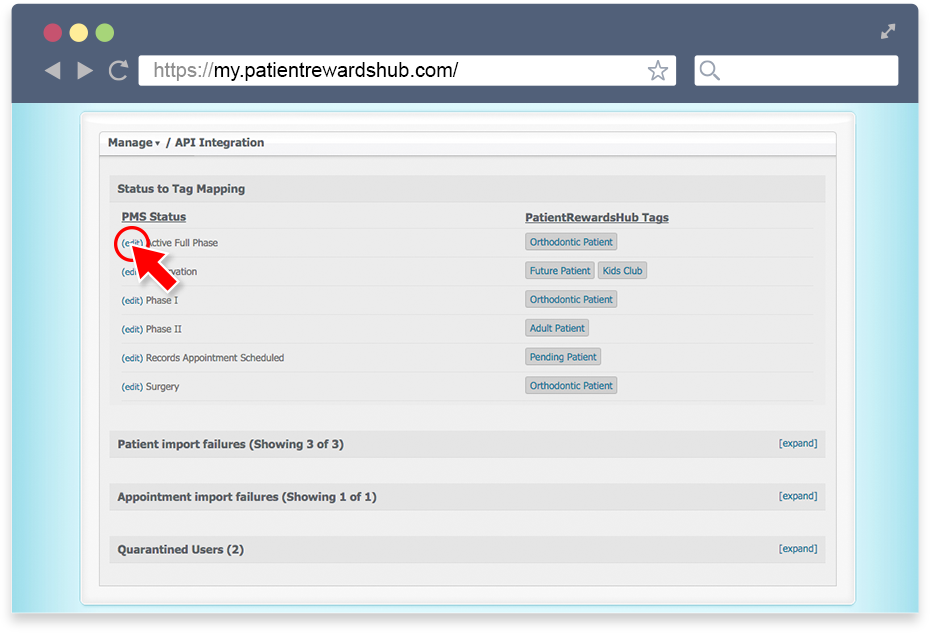 Once the list appears, select whichever tags you would like to map to this status.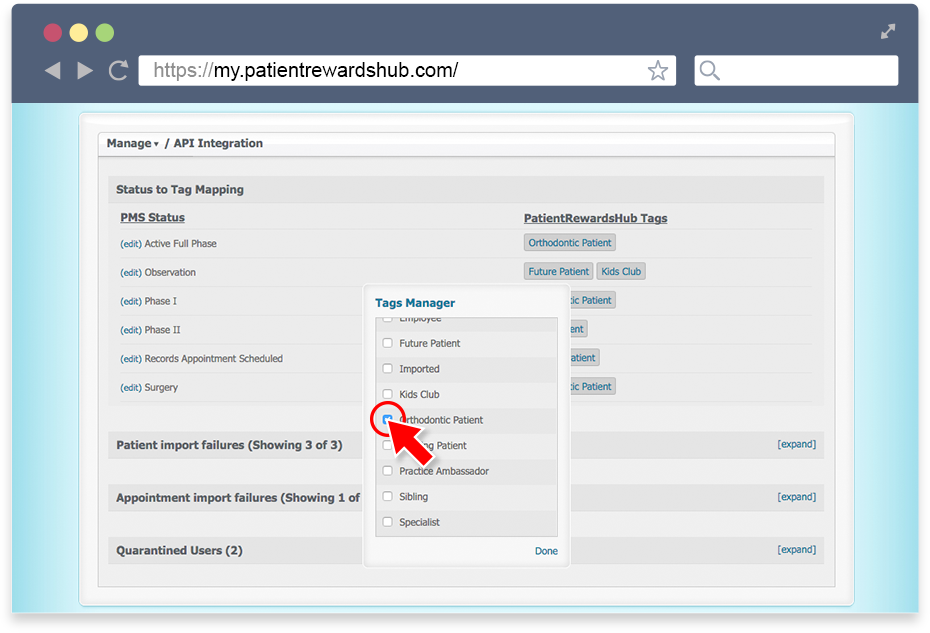 As soon as you have selected your options, click "Done" to confirm your choices.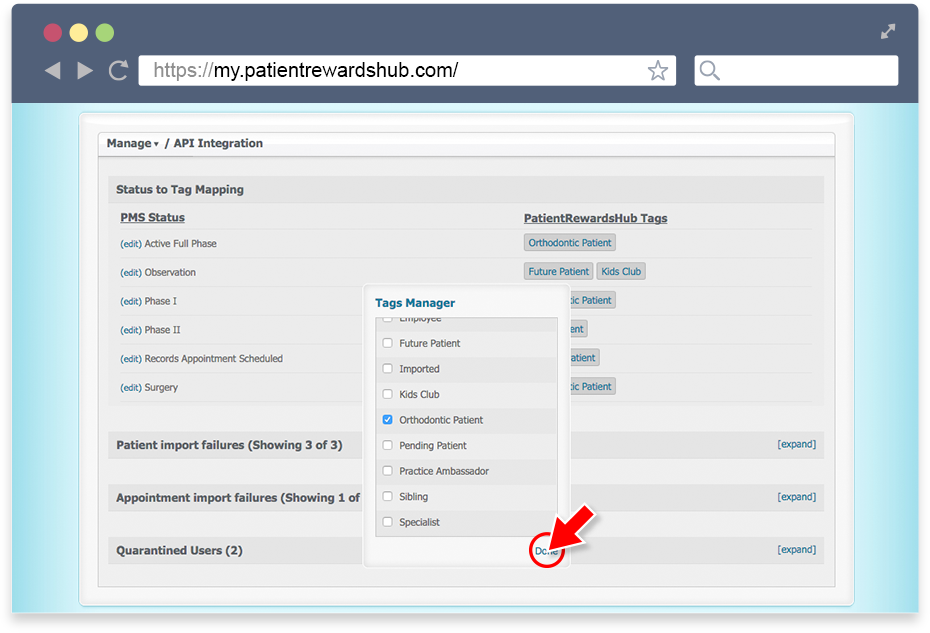 Excellent!
Now the statuses you use in Dolphin are mapped to tags you use in the Hub.
If you ever want to make adjustments, simply click the "Edit" link to reconfigure your settings. It's as easy as that! 
Patient Import Failures
Are you having trouble finding a patient's profile in your Hub? Check this section to see if there might have been an error that prevented their profile from transitioning over. 
Simply click the "Expand" link at the top right right, search for their name (CTRL+F or CMD+F could be useful here), and look at the errors column in their row to see what caused the hiccup. As soon as this error is addressed, their profile will sync with the Hub.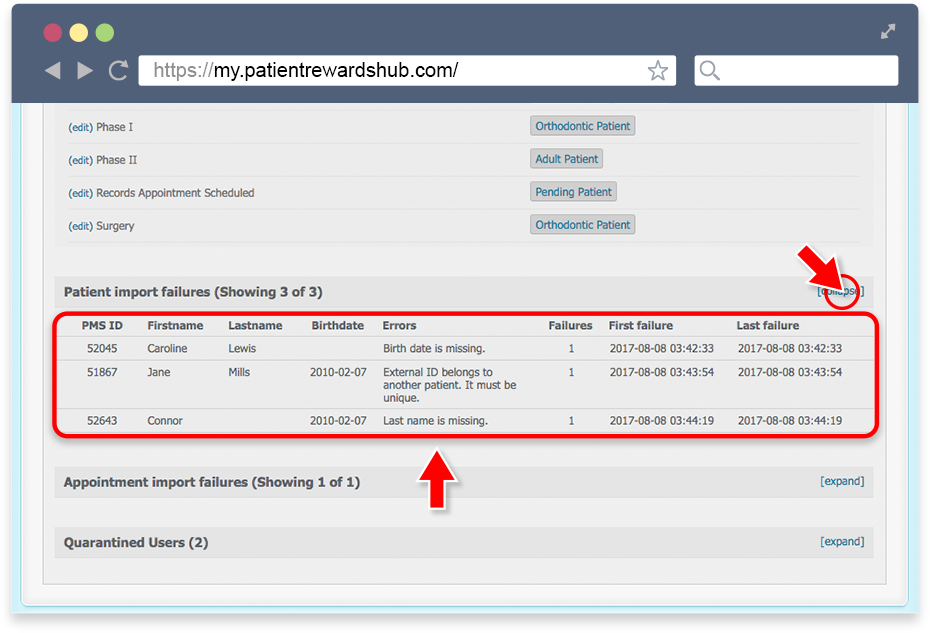 Appointment Import Failures
If you believe that appointments are not being communicated from Dolphin to the Hub, check this section by clicking "Expand" at the top right. Details as to why the appointment did not show in the Hub are located in the Error column.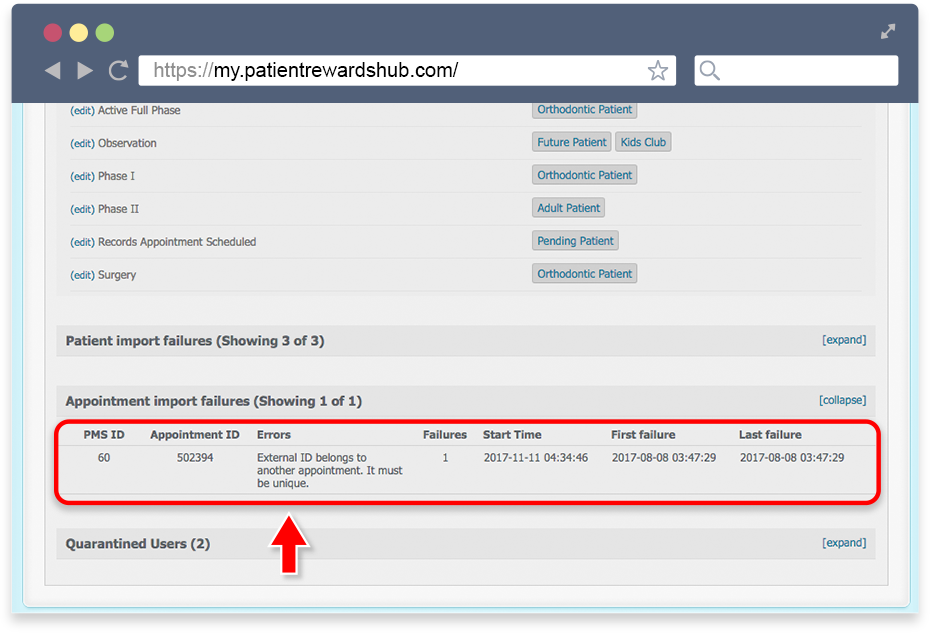 Quarantines
Still unable to find your missing patient? The Quarantines section may provide the answer!
Here you will find all the patient profiles that were successfully created in the Hub, but have been suspended due to new information being added in Dolphin.
To ensure that the profiles on this page are reinstated in the Hub, please choose whether to "Accept" or "Reject" the newest updates from Dolphin.
If you click "Accept", the patient's account will be updated in the Hub with all the information you see in black.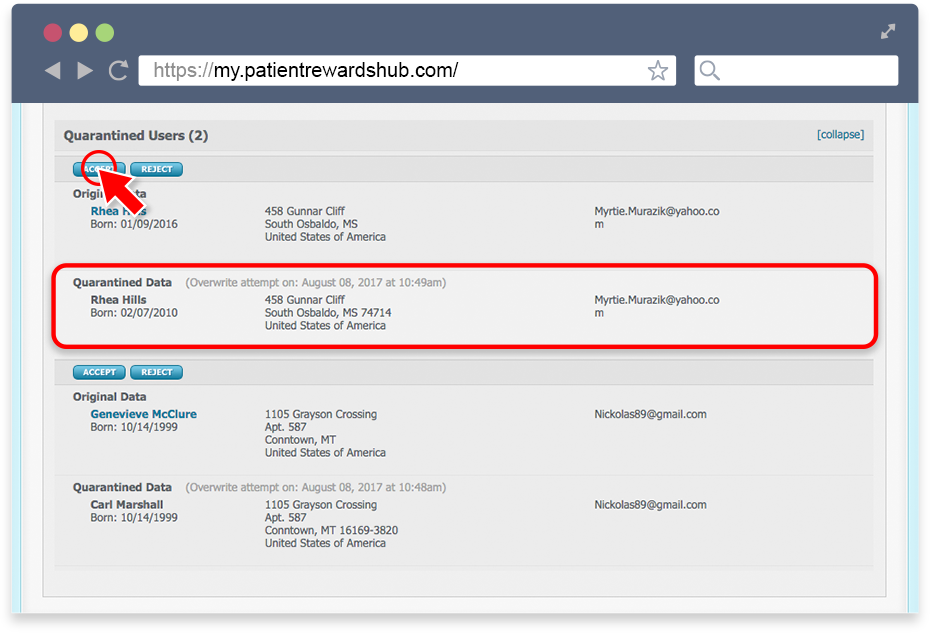 If you click "Reject", the patient's account will be reinstated in the Hub containing the original information in blue.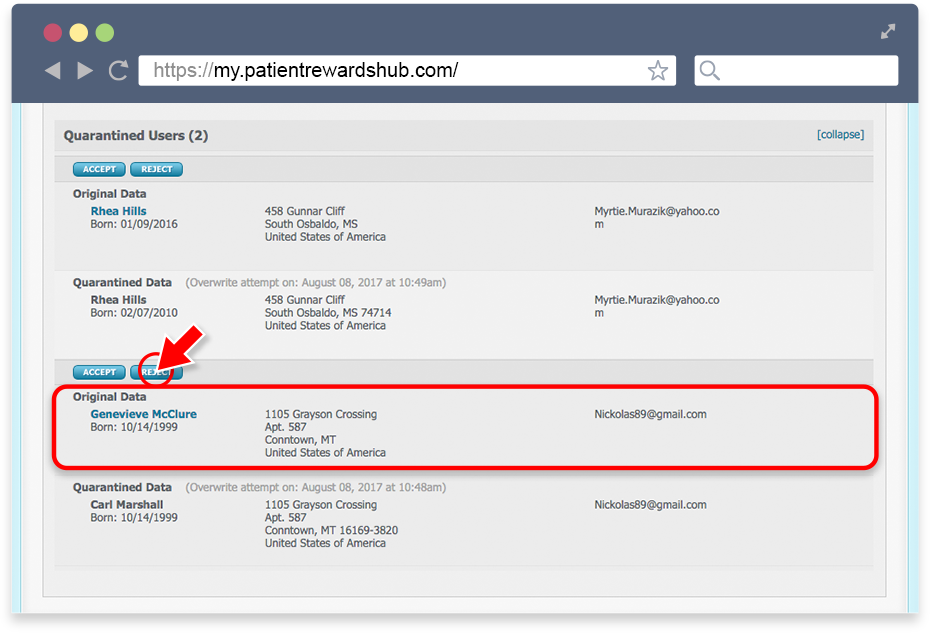 And that's it! Now you're a master of the integration tab. If you have any questions, though, please don't hesitate to reach out to one of our Customer Success Advisors by submitting a ticket here!